Golf Bedlam
Jan 3rd, 2020
GolfPunk's Hall of Shame 2019
Lowlights of last year
Words: GolfPunk Photography: Getty Images
2019 is behind of us but it was not a great display by some who let down our great game and so have been inducted into the GolfPunk Hall of Shame. So which five golfers find themselves with the unwanted invite?
Sergio Garcia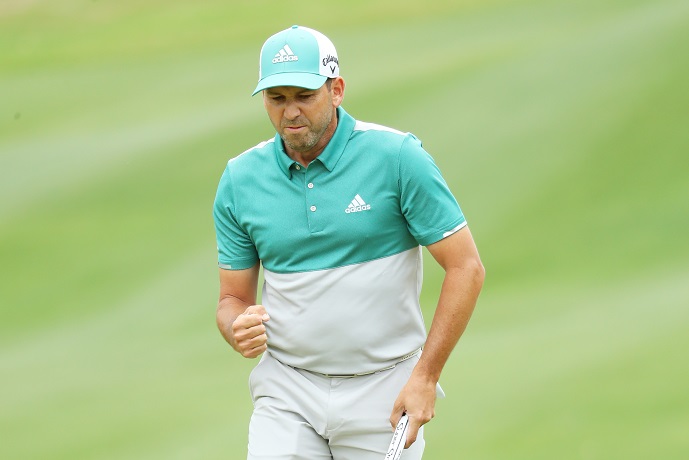 He may well be an honorary Life Member of the European Tour but the fiery Spaniard let the side down badly when getting thrown out of the Saudi International back in February for inexplicably damaging five greens during his third round.
Garcia avoided any further sanction other than the forgoing of his appearance fee at this year's event but the disqualification didn't temper his petulance. Garcia was seen throwing a club at his caddie at The Open and was seen taking his frustration out on the course at other events.
Sergio Garcia shame on you!
Billy Mayfair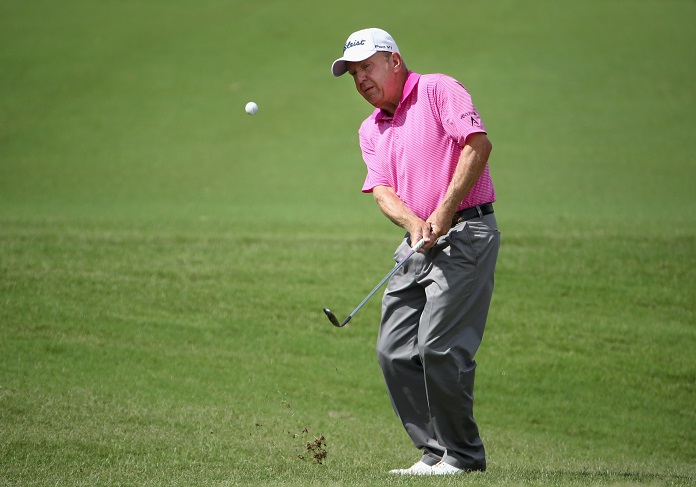 The Tour veteran found himself disqualified from the Champions Tour's Invesco QQQ Championship in November after not one but two rules infractions. After taking well in excess of three minutes to find his ball on the 11th hole he proceeded to fail to declare he had caused his ball to move on the 17th hole of his second round.
We might have forgiven Billy but for the fact he tried to justify his actions, profess his innocence and blame the rules officials for his misdemeanours. The  The PGA Tour sought to hush it up, but to us it was clear that he cheated.
Step this way Billy the Hall awaits you!
Matt Kuchar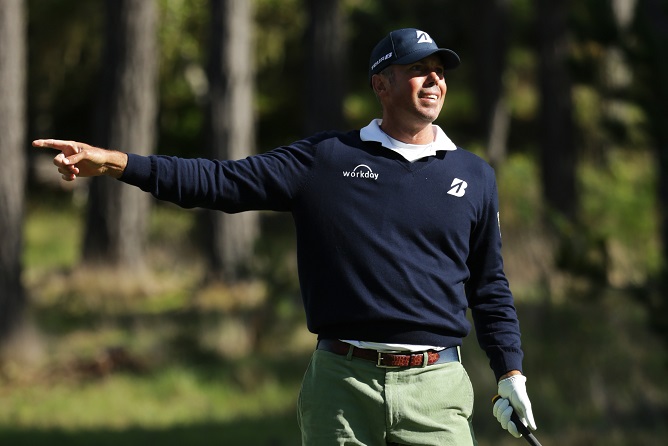 The affable Matt, surely, we can't be welcoming such a lovely chap into the Hall of Shame? Sadly. Our Matt's image took rather a beating in 2019 and he seemed oblivious to his shortcomings.
The year started badly for Kuchar, when back in January news broke that on winning $1.3 million at the Mayakoba Golf Classic in Mexico a couple of months earlier he had only paid his local caddie $3,000. The local man had taken his bag as Kuchar's regular caddy was away and Matt seemed to think it ok to pay peanuts to the Mexican David Ortiz.
The caddygate saga ran and ran with our man Kooch seeking to justify his actions until he realised the error of his ways and coughed up fifty big ones to Ortiz.
So Kuchar is a tight wad but there was more.  In March, playing in the WGC-Dell Match Play against fellow Hall of Shamer, Sergio Garcia the Spaniard missed a putt to win the hole and knocked the one inch putt away. Kuchar claimed he would have given the putt but was not given time to and so claimed the hole – not quite etiquette.
But it was Kuchar's shameful conduct in trying to manipulate the rules of golf that finally booked him his place in the Hall of Shame.
At the Memorial from Dublin, Ohio Kuchar's drive at 17th ended up in the edge of an old pitch mark. Kuchar called over a rule's official on the basis of, wait for it, the ball had created a second pitch mark, on the edge of the other one, after bouncing!
Sitting in a waste area at the European Open he decided that the area was millions of loose impediments and proceeded to move dozens of tiny stones thus improving his lie.
It's no good smiling get yerself in there!
Patrick Reed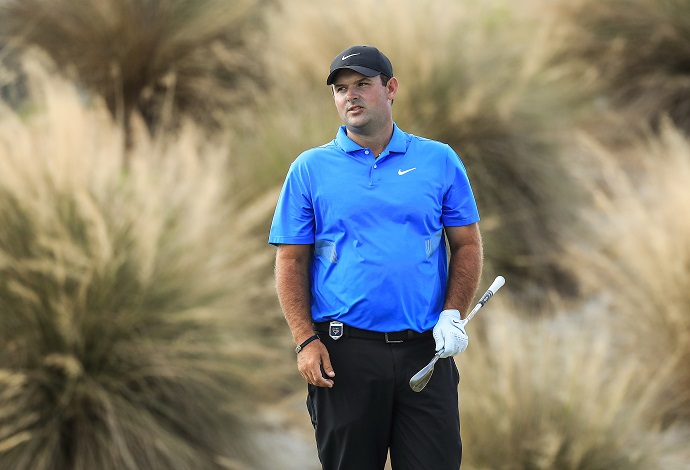 It's safe to say that Patrick Reed is not one of the most popular players on tour but he outdid himself at the Hero World Challenge in the Bahamas in December.
Sitting in a bad lie in a waste area at the 11th hole on the Albany course in the Bahamas on Friday Reed looked to be taking practice swings with his club hovering behind the ball. However, as the television cameras then showed with each of two of his practice swings he removed sand from behind the ball.
As with the Billy Mayfair affair the situation was made even worse by Reed professing innocent and seeking to claim the moral high ground when accepting the two stroke penalty he was given after the round.
The story took on a life of its own particularly as Reed was playing in the Presidents Cup a week or so later and some of his fellow pros, as well as most of the crowd, made it clear the did not condone his actions. As that shrinking violet Eddie Pepperell so beautifully put it in a tweet 'What the f**k were you thinking?!' We thought it was cheating and so with two swishes of a lob wedge young Patrick finds himself one of this year's inductees.
This way please Captain America!
Bryson DeChambeau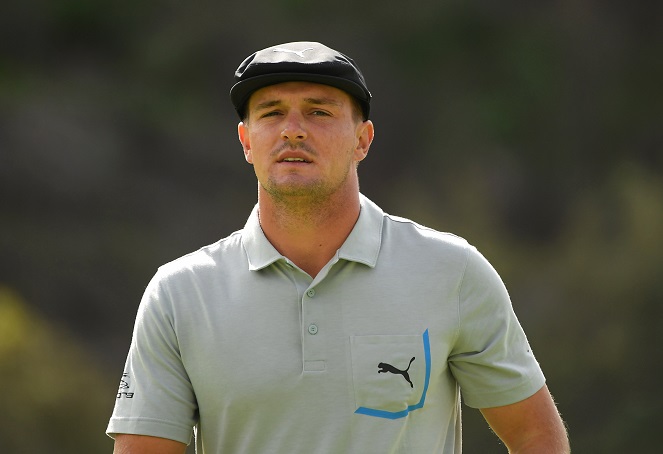 2019 was the year of slow play. Five hour plus rounds were common place on both men and women's tours with the ladies outdoing themselves at the Slowheim Cup.
There were a number of nominees for slowest player of the year but one man took it to a whole new level and even had the audacity to attack those you were none too impressed by his slow play antics. Our Bryson became rather vocal on social media where a video was posted with DeChambeau, after a diatribe about how quick he actually plays, heard to say "So screw all y'all haters, no big deal. I still love you all, even though you hate me."
Well we love you so much Bryson that we have invited you to join us in the GolfPunk Hall of Shame.
Come on Bryson, we haven't got all day!
And another thing...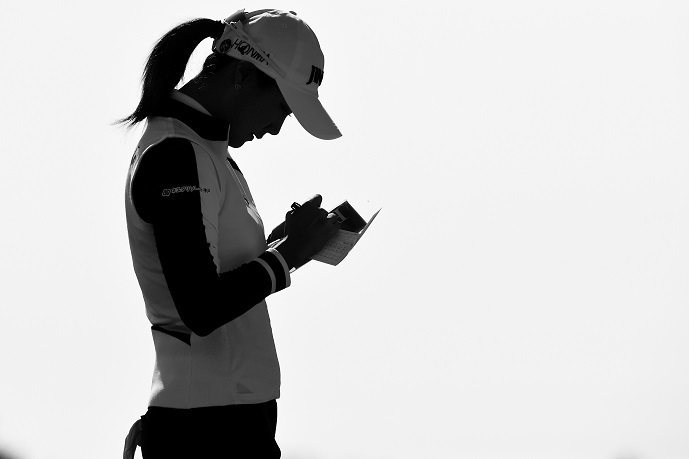 TAGS: GolfPunk Hall Of Shame, Golf Bedlam, Sergio Garcia, Billy Mayfair, Matt Kuchar, Patrick Reed, Bryson DeChambeau, Golf Shame, Golf Etiquette, 2020