Players
May 30th, 2019
Kooch is at it again
It's them damn rules
Words: GolfPunk Photography: Getty Images
To hit a drive that bounces on the fairway and runs in to a divot is bad enough but if it runs in to an old pitch mark that really tries one's patience. You curse your luck and play the ball as best you can, right? Not the Kooch who decided to try and invent a whole new sub rule!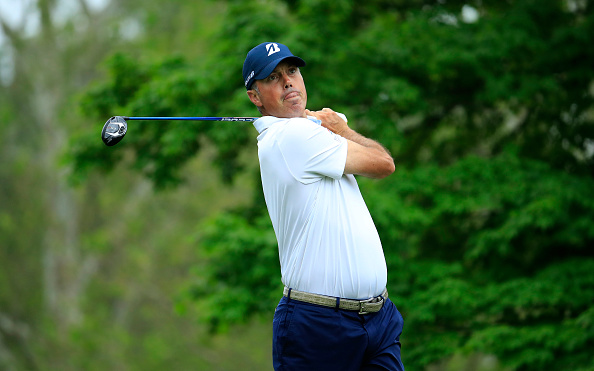 At the Memorial from Dublin, Ohio Kuchar's drive at 17th ended up in the edge of an old pitch mark. Kuchar called over a rule's official on the basis of, wait for it, the ball had created a second pitch mark, on the edge of the other one, after bouncing!
It gets better, the rules official even half bought Kuchar's nonsense and called in a cameraman to check the footage. He concluded there was no basis for any relief. Delay over, so back to the golf – no way – our Matt wanted a second opinion.
As Ricky Fowler looked on with a perplexed look on his face, Kuchar presented his case to the second official, Stephen Cox. Cox was suitably unimpressed saying "Matt, the ball came to rest right there, and we know that it's not your pitch mark."
https://www.youtube.com/watch?v=RK10piWPDws
Clearly on a suicide mission by now Kuchar continued to argue his case and even asked Cox to view the footage. Cox rightly refused and stated that play should get underway as a ruling had been made.
It is unclear whether our Kooch was being serious when he asked of a third opinion was possible. However, he proceeded to hit the ball to the edge of the green and still make his par.
So, play had been held up for some ten minutes as a player sought to gain an unfair advantage. As Kuchar answered questions afterwards Ricky Fowler passed behind him yelling "Cheat! He was trying to cheat!" with a big grin on his face.  'Many a true word is spoken in jest' is the GolfPunk view, good on you Ricky!
Kuchar is really doing himself no favours. This incident comes after the Caddygate controversy and that claiming of a hole against Sergio Garcia at the WGC Match Play in Austin, Texas.
As in any game the referee's decision should be final. Suck it up and take it like a man, we all get bad breaks. It comes back again to etiquette and maybe the amount of cash involved impacts on a normal thought process – not that Kuchar needs the cash of course.
He ended up tied 66th at the end of day one, by the way, just in case anyone is interested.
And another thing...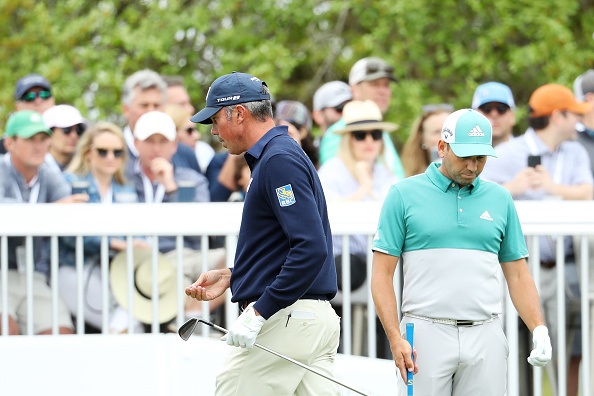 TAGS: Matt Kuchar, Golf Rules, Memorial 2019, Etiquette, Ricky Fowler, Players, 2019