Bunch Of Arse
Nov 26th, 2019
Garcia to play for free
Stroppy Spaniard to forego appearance fee
Words: GolfPunk
Sergio García will play in next year's Saudi International despite trying to trash a number of their greens when playing the event in February of this year. The Spaniard was disqualified after his extraordinary behaviour but it seems that there was a further sanction from tour who have insisted he plays at the event in 2020 without an appearance fee. call that a sanction? We are not impressed.
Garcia should have been given a suspension of some sort after behaviour like this.
https://www.youtube.com/watch?v=LNrHyJuAD04
The charitable among us may have been happy if this had been a suspended sentence to ensure he sorted his act out but of course he did not sort his act out.
At The Open he chucked his club at his caddie
https://twitter.com/ziregolf/status/1154014108351520768
And then he took to destroying another course.
https://twitter.com/dylan_dethier/status/1155603291683926016
The remarkable thing about Garcia's disqualification is that he was allowed to keep his appearance fee which was reported to be in the region of £500,000. Garcia of course was very contrite after the episode in Saudi Arabia but many were unimpressed by his behaviour.
Brooks Koepka, never one to hold back, accused Garcia of "acting like a child" a sentiment we whole heartedly agree with.
Garcia's resemblance to one Happy Gilmore has not escaped us and the simlarity is in both looks and behaviour.
https://www.youtube.com/watch?v=3nHa-9jGi8k
However, Garcia is not in a comedy film and hitting him in the pocket is not enough. The only way to get through to this guy is to prevent him from playing for a period of time then maybe he'll decide to grow up.
And another thing....
Derek the donkey's golf joke of the week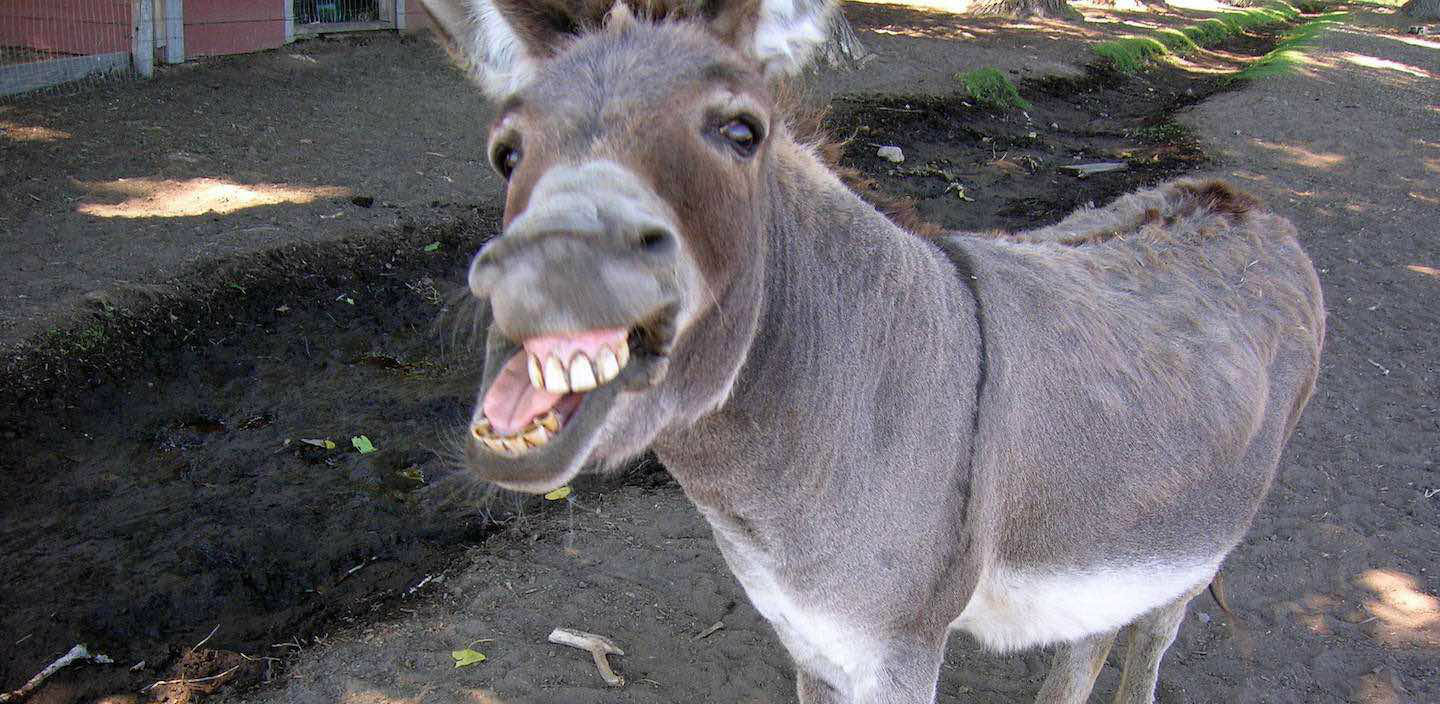 TAGS: Sergio Garcia, Appearance Fee, Happy Gilmore, Golf Suspension, Bunch Of Arse, 2019, Saudi International