Solheim Cup 2017
Aug 15th, 2017
Pettersen out, Matthew in for Solheim Cup team
Lexi Thompson virus doubt
Words: Nick Kevern Photography: Getty Images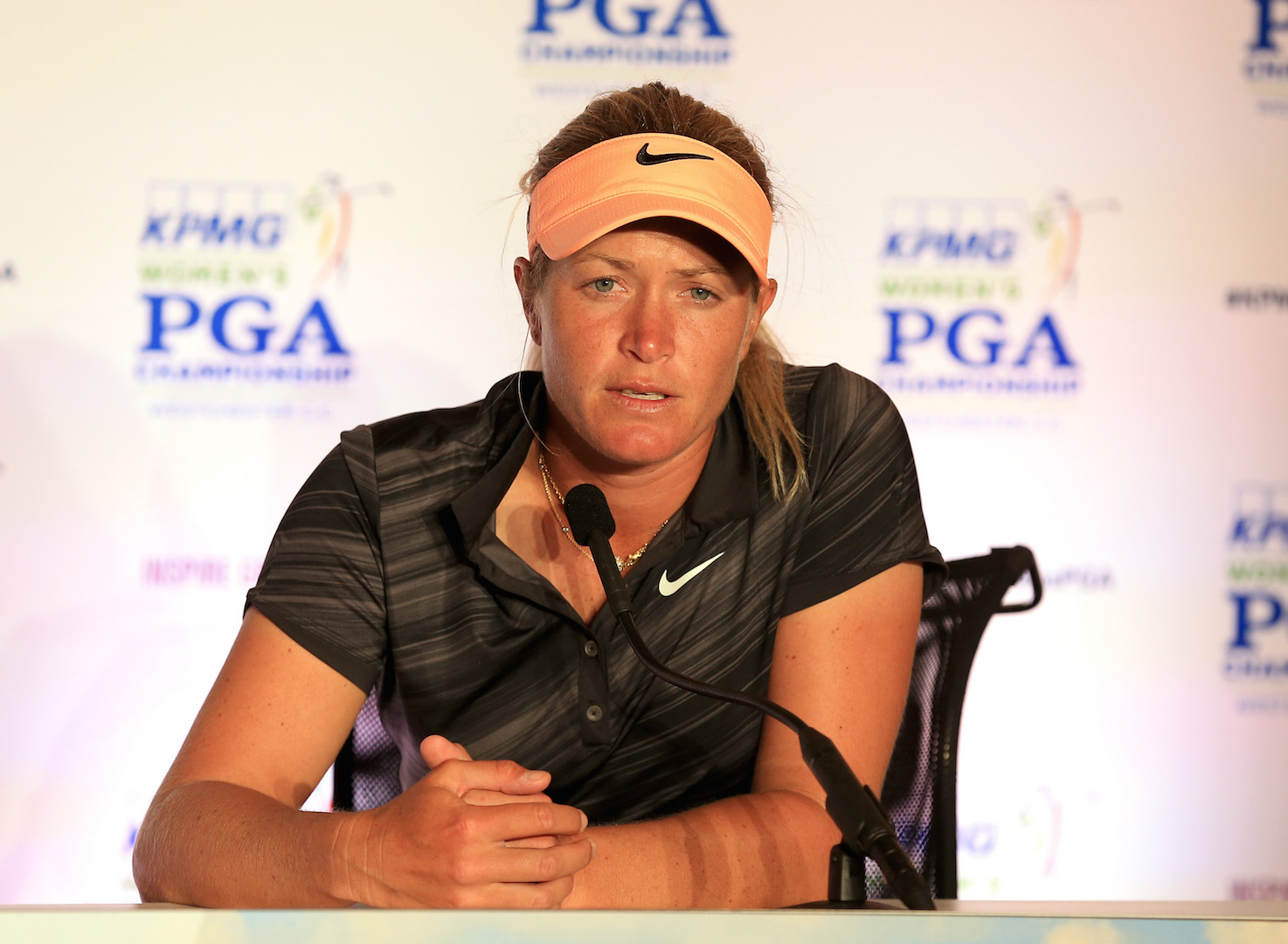 Suzann Pettersen out, Catriona Matthew in at the Solheim Cup. USA captain, Juli Inkster is also keeping an eye on Lexi Thompson who is currently battling a virus. 
Suzann Pettersen has officially withdrawn from the European Solheim Cup team in Des Moines, Iowa. The Norwegian was seen only practicing her putting at the first practice day, now we know exactly why that was the case. It turns out that Pettersen has been treated for a recurrent slipped disc injury which occurred in Norway over the weekend. She struggled through but has now withdrawn due to the injury. 
Pettersen said: "I have made this extremely difficult decision to help the European team and give my team mates the best possible chance of success. There was no guarantee that I would be fit to compete on Friday morning and I did not want to play unless I was able to give 100 per cent. I truly love The Solheim Cup and I will stay and support my team this week in whatever way I can."
The loss of the experienced Pettersen will no doubt be a big blow to the team but the captain, Annika Sorenstam, will use one of her vice captains to replace the injured Pettersen. Catriona Matthew has now been called up the team bringing her wealth of Solheim experience with her. 
Sorenstam said: "It's unfortunate that Suzann has to withdraw due to her back injury. The Solheim Cup has been such an important part of her career. It was a very tough decision, but I am proud of her and she will still be a leader this week.
"Catriona is a proven Solheim Cup performer who will be able to step right in and play with anybody. She's ready to go."
There are also concerned eyes focused on the USA team. Lexi Thompson is currently battling a virus which could potentially see her out of the Solheim Cup. Captains have until Thursday to announce any replacements prior to the event beginning. 
USA Captain, Juli Inkster spoke about Thompson's virus saying: "I'm a little worried about her. Everybody else seems to be in good shape." 
Related:
It's Shoe Time as Skechers Performance steps into Solheim Cup