News
Feb 14th, 2016
Pebble Beach AT&T Round 3 Highlights
Lefty soars into lead while celebs go bonkers
Words: Tim Southwell Photography: Getty Images
Video & pic highlights from a crazy day at Pebble Beach as Lefty soars into lead while celebs go bonkers...
In The Takeaway, Kelly Hawkins looks at round three of the AT&T Pebble Beach Pro Am where Phil Mickelson holds the lead, Justin Timberlake showed off his dancing skills and we have a Bubba Bomb.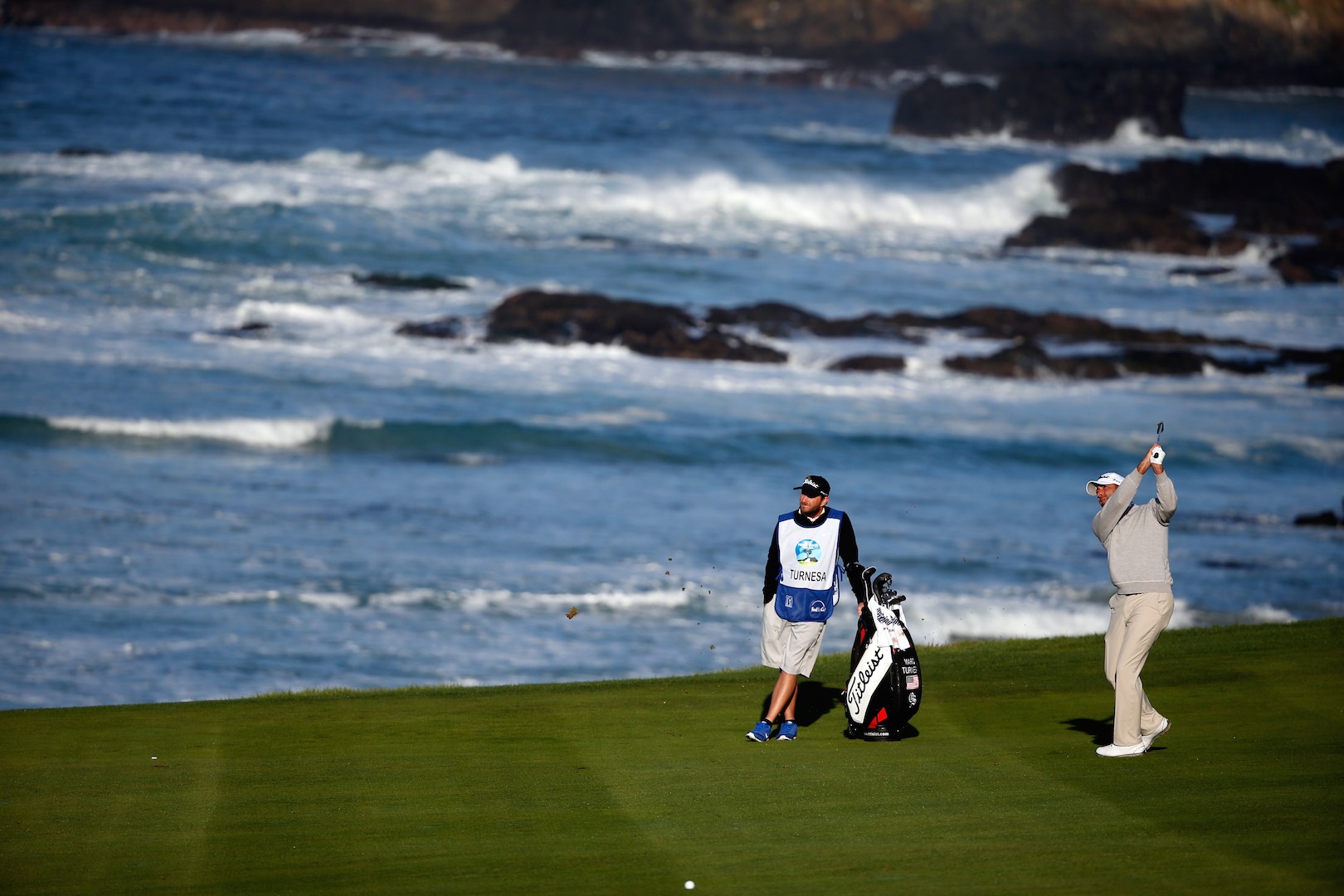 Marc Turnesa from the fairway at the 10th. On his way to missing the cut.... NIce pic though...