Equipment
May 26th, 2022
WHOOP shows JT was ready for PGA Championship win
Sleep and recovery scores demonstrate American was in good shape
On Saturday night heading into Sunday, Justin Thomas recorded a 100% sleep performance and 89% green recovery score, ensuring his body and mind were fully rested and primed for his final round at Southern Hills.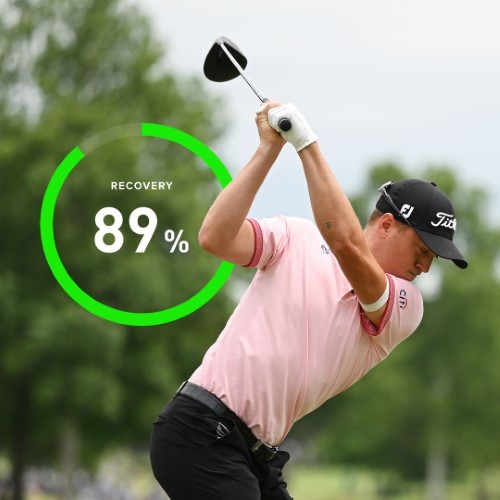 Sunday was a historic performance for JT, shooting three-under with clutch shots down the stretch and in the playoff. It tied the largest final round comeback (7 strokes) in PGA Championship history.  
WHOOP recovery is a daily measure of how prepared your body is to perform, no matter what it is that you do. It quantifies how your body is adapting to various stressors. With a Green score (67-100%) it indicates a body is well recovered and primed to perform.
More data insights from the star's Saturday night sleep show a noticeable uptick from his typical baselines: 
2.5 hours of REM 
1:50 slow wave sleep (+13 mins more than 30-day average)
9:50 time in bed (1:24 more than 30-day average)
Additionally, Thomas woke up with ideal green recoveries on Friday and Saturday as well (89% and 88% respectively). Therefore, he had a 3-day green streak to help boost his victory. This is yet another instance of the
power of sleep and recovery
leading to peak performance. 
TAGS: Equipment, WHOOP, Golf Performance Tracking, 2022
---
And another thing...