News
Mar 24th, 2020
All golf courses closed in the UK
Golf unions order shut down
Words: GolfPunk Photography: Andy Hiseman
As we feared the 'Covidiots' have spoiled it for the responsible vast majority in the UK and we are not only in lockdown but golf is also out of bounds! England Golf, Scotland Golf, Wales Golf and the Golfing Union of Ireland all confirmed that courses must now shut until further notice.
Following Prime Minister Boris Johnson's announcement on Monday evening, advising everyone in the UK to stay at home the golf unions all moved to shut down golf courses.
https://twitter.com/EnglandGolf/status/1242220814759493634
The England Golf statement said
"Following on from the Prime Minister's statement tonight (23 March), golf clubs, courses and facilities in England must now close.
"It is England Golf's position that this deeply regrettable, but highly necessary and responsible course of action must be implemented with immediate effect and be maintained until further notice.
"The government has identified an urgent need to introduce new restrictions on public life and on non-essential businesses opening their doors. This has been done to limit the spread of the Coronavirus and relieve the growing pressure on our National Health Service.
"Keeping golf courses open is simply no longer compatible with the updated policy of government which is designed to save lives in a time of national emergency. The health and wellbeing of the nation is the only consideration that matters at this moment in our history.
"The golf industry cannot be shielded from the economic and social ramifications caused by this temporary shutdown of normal life. We would like to assure the golfing community that England Golf staff will continue to work remotely with all affiliated golfers, clubs and counties to try and minimise the damage caused by this suspension of regular golf club life."
https://twitter.com/wales_golf/status/1242233904762847233
The other golf unions put out similar messages and ironically, given the Republic of Ireland's previous more robust line on the Coronavirus, its golf courses currently remain open.
Greenkeeping staff should be able to continue working provided staff strictly observe the social distancing rules.
https://twitter.com/ScottishGolf/status/1242402168914796544
We are getting our putting mat out– sigh!
And another thing...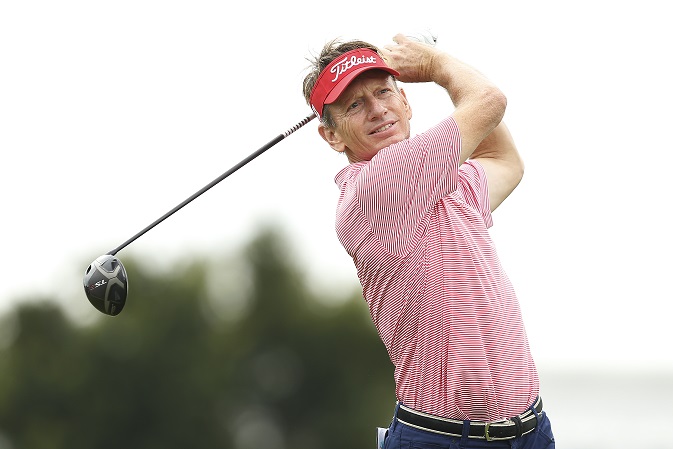 TAGS: Coronavirus, Golf Course Closures, News, 2020