Golf Bedlam
Jul 30th, 2019
God knows what's next
Mini golf in a cathedral!
Words: GolfPunk
We thought we'd seen it all but this really takes the biscuit – Mini golf in a cathedral! Rochester Cathedral have set up a nine-hole mini-golf course for the summer. The course has been paid for by the Rochester Bridge Trust and so the course features a lot of, err bridges.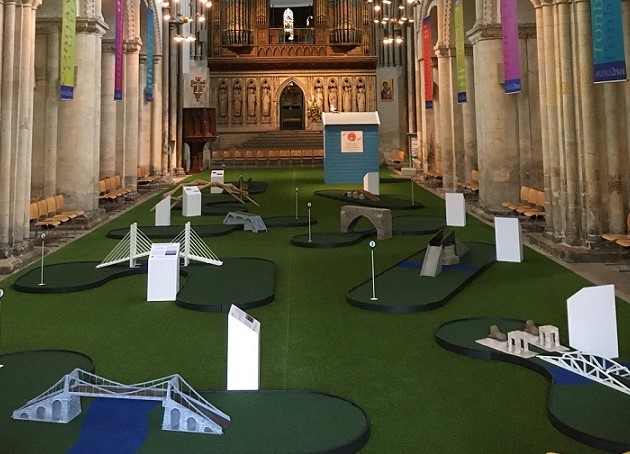 We are not sure what the parishioners will be thinking of this new initiative? Sunday morning worship could take on a whole new look. One Sharon was not overly impressed, tweeting
"Hey, @RochesterCathed, here's an idea for your next outreach project. Turn the pillars into climbing walls! Hang guy wires, bungee cords and trapezes from that high roof! Make this permanent so that the community will ALWAYS feel welcome. Oh, and to hell with Christian worship.
Reverend Rachel Phillips, a priest at the cathedral, said: "The course forms the centrepiece of a Building Bridges theme running through the summer."
"We hope that, while playing adventure golf, visitors will reflect on the bridges that need to be built in their own lives and in our world today."
The jury is out at GolfPunk Towers, the course does look a bit pants and surely there was a better venue. Let's hope there are not too many expletives when putts are missed! It also looks like they might need to rebuild a few bridges with the likes of our Sharon!
Oops forgot to say it's free, so we guess, maybe, what's not to like?
And another thing....
Who knew mini golf could be dangerous?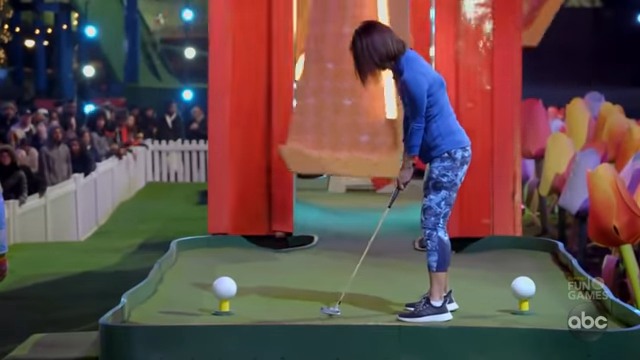 TAGS: Mini Golf, Cathedral, Bedlam, Golfpunk, Golf Bedlam, 2019