Ryder Cup
Nov 17th, 2021
The biggest comebacks in Ryder Cup history?
From Oak Hill to the Miracle of Medinah
Golf is a sport that has many top-class tournaments to keep fans entertained. From the Masters to the PGA Championship and more, there really is a lot of action to enjoy when not on the course. Of course, one of the most fiercely fought golf battles is the Ryder Cup.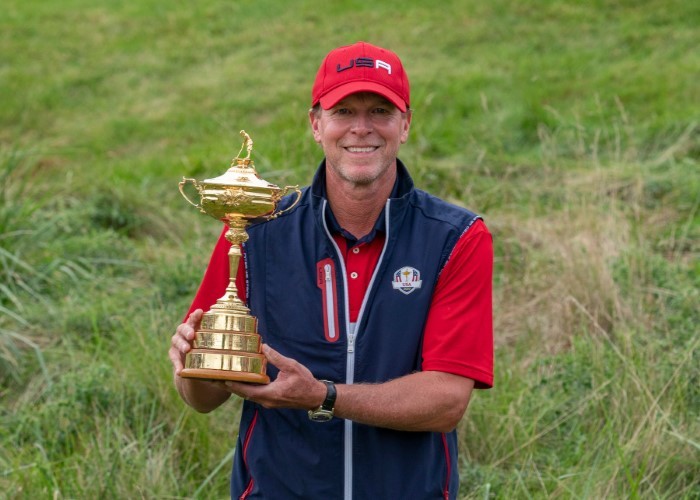 This event happens every two years and sees a team of the finest US golfers take on a team of the best from Europe. With the 2020 Ryder Cup being written off due to Covid, all golf followers will no doubt have enjoyed 2021's event, which took place recently at Whistling Straits in the USA. This was certainly true for Team USA fans, who had a massive 19-9 victory to enjoy.
Although Europe put up a fight, they were just no match for the awesome Dustin Johnson and the new wave of young talent Team USA boasted. A win for the US was also pretty good for sports bettors who backed them before the event began. If you like to bet on golf, finding the
best betting picks
of the day before tournaments start is always worthwhile. This helps you to make more informed wagers and hopefully do better overall.
Although the 2021 Ryder Cup was great to watch, it was also pretty one-sided. This has not always been true in other years, though! Over time, there have been occasions when either the US or Europe have roared back to win when seemingly out of the running.
But what are some of the best examples to recall?
2012 Ryder Cup – Miracle at Medinah
For most golf fans, this has to be the biggest comeback the Ryder Cup has seen so far. Going back to 2012, keen golfers will remember that the USA had a six-point lead on the second day. This saw them 10-4 up and with two fourball matches out on the course.
Those plucky Europeans would not give in, though, and started to make their famous comeback. Garcia and Donald beat Woods and Stricker to bring it back to 10-5. The final fourball was even better for Europe as a dominant Ian Poulter birdied the last five holes to make it 10-6. This gave Europe great confidence going into the final singles games and they won their first five.
The scale of this was summed up when Justin Rose holed two awesome putts to beat Phil Mickelson. This led to German Martin Kaymer holing a six-footer on the 18th green to bring the trophy to Europe.
1999 Ryder Cup – Brookline
Next to the Medinah Miracle, keen golf fans will also harken back to the
1999 Ryder Cup
at the Country Club in Brookline as a top comeback win. Of course, it is also widely remembered for the controversy over how American players behaved in victory.
So, why was this year such a great comeback story? Going into the singles matchups, the USA team was trailing 10-6. This did not seem to faze them and they came out, guns blazing, to win the first six singles games. Harrington and Lawrie managed to halt their progress briefly before the pivotal game between Olazabal and Leonard took place.
Leonard looked out of it after being down by four early on but managed to drag himself back into contention. Come the 17th, he slotted home a gigantic putt to claim the half-point needed for Team USA to win.
1995 – Oak Hill Country Club
Some of the best comeback victories Europe has seen have been on American soil. A classic example of this occurred in 1995 at the Oak Hill Country Club.
Going into the singles games, Europe was down 9-7 and looked to be in trouble when Lehman beat Seve Ballesteros 4-3. This seemed to make any comeback a huge ask – but Europe was undaunted. They picked up 6.5 points in the next eight matches before a Philip Walton win against Jay Haas gave them the trophy.
Although it was a close affair at 14.5 to 13.5 in Europe's favour, it was still a fine comeback triumph. Of course, America has less fond memories of this event and will undoubtedly prefer to focus on better things, such as their recent triumph or
Team USA's Walker Cup victory in May 2021
.
Comebacks always thrilling for Ryder Cup fans
While the 2021 Ryder Cup certainly did not see any big comeback win for either team, these upsets prove that it can sometimes happen. This is an event that can see one side storm into a seemingly unassailable lead – before the other mounts a comeback to pip them to the post. Whether this will happen at 2022's edition we do not know – but if anything like the reversals we have discussed here occurs, it will be a great ride.
---
And another thing...