Eds Letter
Apr 9th, 2019
Why we are entering another golden age for Europe at the Masters
It's just science. Science and jingoism...
Words: Tim Southwell Photography: Getty Images
Remember when Europeans dominated the Masters? From 1980 to 2000, the tournament was won 11 times by European golfers. Since then, not so much, with only two winners in the last 18 years.
It's worth noting, however, that those wins (Danny Willett and Sergio Garcia) make up two of the last three Masters. Maybe the transition of power at Augusta has already begun?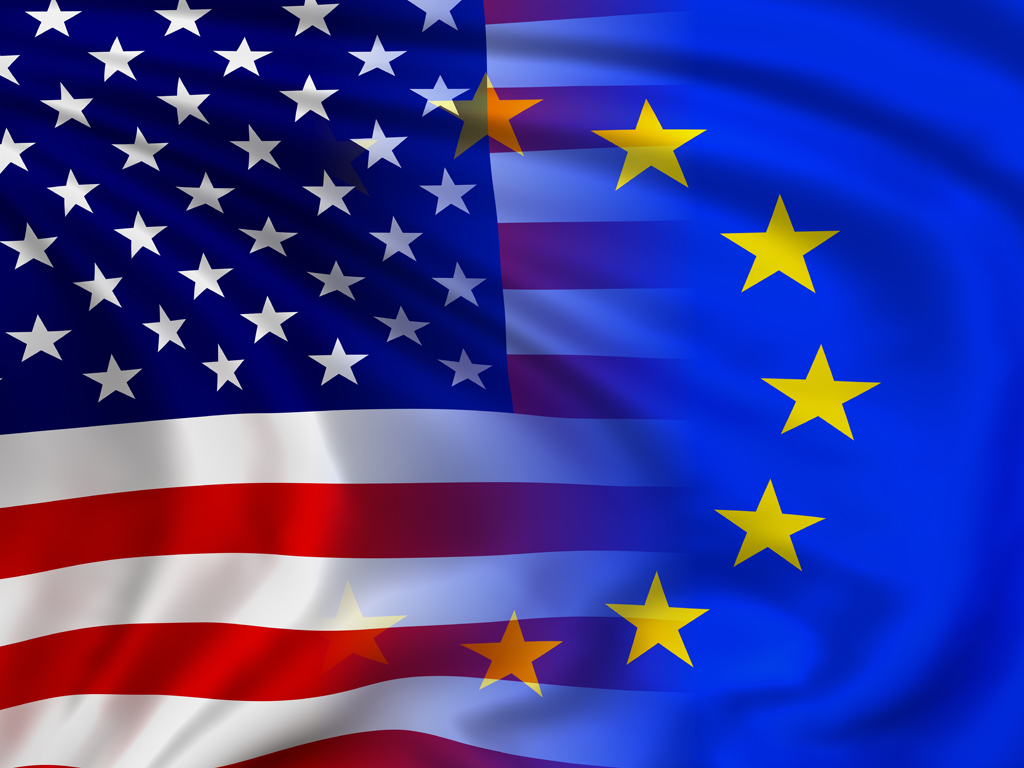 Long gone are the days pre-1980 where – predominantly British – golfers turned up to the Masters simply to make up the numbers. You'd spend an entire night watching the tournament without a single reference to a player from these shores. For all we knew the likes of Peter Oosterhuis, our best player in the 1970s, had retired from the tournament after the first hole.
When Oosterhuis, who was too good for the European Tour but apparently not good enough for the PGA Tour, finally won the 1981 Canadian open after what seemed like several lifetimes of hapless endeavour, he went straight onto the short list for BBC Sports Personality Of The Year. That's how bad it was.
The fact that British players were there at all was reason enough for a ticker tape parade prior to the likes of Faldo, Lyle and Woosnam kicking down the doors to golfing immortality. To be fair to Peter Oosterhuis, he did finish 3rd at the 1973 Masters but we didn't have a telly then so it was no use to me. And who remembers who came 3rd? Apart from me just then.
But then the 1980s happened, and a remarkable renaissance for British and subsequently European golf. Seve got it all started, of course, by winning the 1980 Masters, vanquishing Jack Newton and Gibby Gilbert (whatdyamean you've never heard of him?!) by a whopping four shots. 
When he first started playing on the PGA Tour, commentators actually called him Steve. Hard to believe but quite true. By the time he won his second Masters in 1983, everyone knew how to pronounce his name. Seve, the swashbuckling Spaniard from the Europen Tour, was becomming quite the irritant on US shores.
Seve showed the rest of the European Tour what was possible and his exploits inspired further Masters wins for Bernhard Langer (1985), Sandy Lyle, Nick Faldo (twice back-to-back) and Ian Woosnam in a gobsmacking four-year run from 1988 to 1991.
Even when Freddy Couples took the green jacket in 1992 it was ony a brief respite for American hopes. Langer won his second title in 1993, and over the next six years the Masters went to Europeans on another three occasions (Olazabal 1994, Faldo 1996 and Olazabal again in 1999). 
No offence to Danny Willett whose achievement in 2016 was incredible to watch (and not just because Jordan Spieth went berserk and lost his mind on the back nine), but there are a host of European golfers right now who must be thinking "If he can do it?!..."
Back in the 80s it was really four or five Europeans who could really be considered a big threat at the Masters. In 2019 there are more. Many more. And those Europeans have been very, very impressive in PGA Tour events so far in 2019.
Even Graeme McDowell is coming back to form with a 7th place finish at last week's Valero Texas Open, a week after his welcome return to the winner's circle at the Corales Puntacana Resort & Club Championship.
It wasn't enough for G-Mac to get into this year's Masters but it's great to see him coming back to the form that saw him win multiple times, including of course the 2010 US Open.
At the same time G-Mac was winning in the Dominican Republic, Lucas Bjerregaard and Francesco Molinari were finishing 3rd & 4th at the WGC in Texas.
The week before that Paul Casey won the Valspar for a second consecutive year, while Rory McIlroy's performance in winning his first Players Championship was a stark warning to all and sundry that, if he is playing his best, he is still pretty untouchable.
I was fortunate enough to be at the preceding week's Bay Hill Arnold Palmer Invitational where no fewer than five Europeans (Tommy Fleetwood, Matt Wallace, Matt Fitzpatrick, Rafa Cabrera Bello, Rory McIlroy) finished in the top 7 behind winner Francesco Molinari.
Add into the mix second (McIlroy) and joint-third place (Casey, Poulter) finishes at the WGC in Mexico at the end of February and you're starting to paint a very impressive picture for the European charge at Augusta.
There are at least eight European golfers with a great chance of becoming 2019 Masters Champion in my mind:
From the top tier we have Rory McIlroy; Tommy Fleetwood; Justin Rose; Paul Casey; Henrik Stenson; Jon Rahm; Francesco Molinari; Sergio Garcia. Everyone of these guys you can picture being poured into his green jacket come Sunday night.
And then there's tier two: Matt Fitzpatrick; Matt Wallace; Eddie Pepperell; Tyrrell Hatton; Rafa Cabrera Bello; Thorbjorn Olesen; Shane Lowry. It's not quite as easy to imagine them walking off the 18th green with the same look of pride and a little disbelief as Danny Willett had in 2016, but it ain't impossible.
And then there's Ian Poulter. You never know with Poults. He can really turn it on when he's in the mood. Last year he needed to win the Houston Open to qualify for the Masters. So he did. I remember it well because he was 100-1 at the start of the week and I had an extremely good following week, I can tell you. Poulter's best finish at The Masters is T6th in 2015, expect him to better that this weekend.
Are we about to enter another golden age for Europeans at The Masters?  Dustin Johnson, Jordan Spieth, Rickie Fowler and Justin Thomas will have something to say about it, but I can just sense it. It really feels like the Europeans are poised to take over.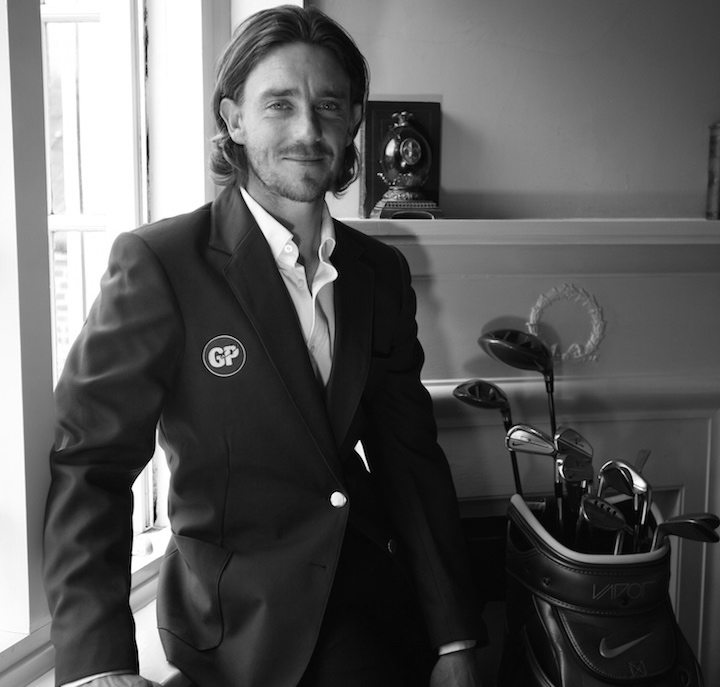 Last year we had the pantomime villain, Patrick Reed, ruining everyone's week by edging out PGA poster boy Rickie Fowler. The Europeans did ok with Jon Rahm (4th), Rory McIlroy and Henrik Stenson (T-5th), without ever seriously threatening to land a meaningful punch on Reed.
This year has to be different. Justin Rose? Rory at last? Tommy Fleetwood? Molinari for another major?
Or could it even be Tiger? Major number 15? His best results in stroke play events this year have been ok... Tied 10th at the WGC in Mexico, preceded by 15th place at the Genesis at Riviera, hardly suggests an imminent return to W-Town any time soon, though it wasn't that long ago (Nov 2018) that he rocked our worlds with his sensational win at the Tour Championship.
It's also worth remembering that, in 2018's last two majors, Tiger went close with runner up finishes at the Open and USPGA. At the 2018 Masters, however, he wasn't quite recovered from his last back surgery and he finished 16 shots back from Patrick Reed's winning score, after opening rounds of 73-75 left him with too much ground to make up.
"I feel like I can win again," said the 43-year-old American yesterday.
"I've proven I can do it. I put myself in with a chance of winning the last two majors of last year.
"I was right there at The Open and had the lead. I was making a run at the PGA. I just needed to not throw away a couple of shots, which I managed at the Tour Championship at East Lake.
"From the struggles I've had the last few years, to take the lead on the first day and then end up winning the tournament wire-to-wire made it more special. It was a great way to cap off the season.
"But more than anything I've just proved to myself that I can play at this level again."
What a story it would be if the Tiger was in contention come Sunday night. But I'm backing a European win. Rose, Fleetwood, McIlroy, one of those three. Followed by a decade of total European dominance. Tiger can have one here and there and I think that's more than generous.
Bring it on. It's Augusta, baby!
And Another Thing...
GP Campaign: Pitch & Putt NOT Ditch & Shut