News
Jun 16th, 2020
It's time for a Tournament ball
Bryson's amazing stats say it all
Words: GolfPunk Photography: Getty Images
The Spiv tipped him for the win at Colonial at the weekend and he came within a whisker of making the play-off. However, as anticipated by GolfPunk, Muscles DeChambeau made headlines for the immense driving distances he achieved. The R&A and USGA must now sit up and seriously prepare regulations governing the golf ball used in tournaments.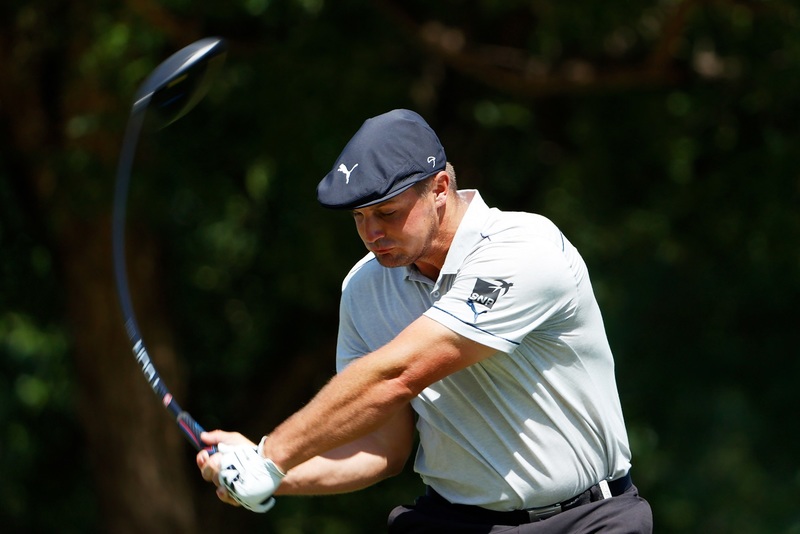 As Bryson has demonstrated advances in the technology combined with a furious fitness and strength regime can produce some outstanding hitting. At Colonial, the man from California was averaging 345 yards off the tee and registered 3 drives over 360 yards.
We had expected DeChambeau would have bulked up further and would driving the ball out of sight but his distances off the tee are simply mind-boggling.
Running the figures for the Colonial Championship card, if one assumes Bryson took a driver for every par four and par five he was on average hitting only 100 yards for his second shot. Given that stat, it is not surprising that Bryson ranked second in proximity at just over twenty-five feet and third in putts.
We are with many golf commentators who believe the time has come to act to produce a ball that travels somewhere between 80% to 90% of its current distance. If this does not happen courses that were once considered monsters will no longer be viewed as a decent challenge.
It was difficult enough for may established clubs to push their length up to the 7,000 mark and the land does not exist to push the tees back any further.
Add to the land issue the environmental concerns and many of the classic courses may become redundant. It's time to act!
And another thing...
Women's British Open must go ahead