Travel
Mar 4th, 2017
GolfPunk's Mallorca Weekender
48 hours of golf paradise
Words: John Dean Photography: John Dean
Mallorca Weekender:
I love Mallorca! I never thought I'd say that as for years growing up I just had visions of Brits on the Piss, and Shagaluf. And I was wrong. So wrong! I take it all back, and I will get an 'I love Mallorca' tattoo done right away. Except I won't. That would be to revert to type. Mallorca just doesn't deserve this kind of treatment, nor does the wonderful Palma, or Mallorca's golf courses.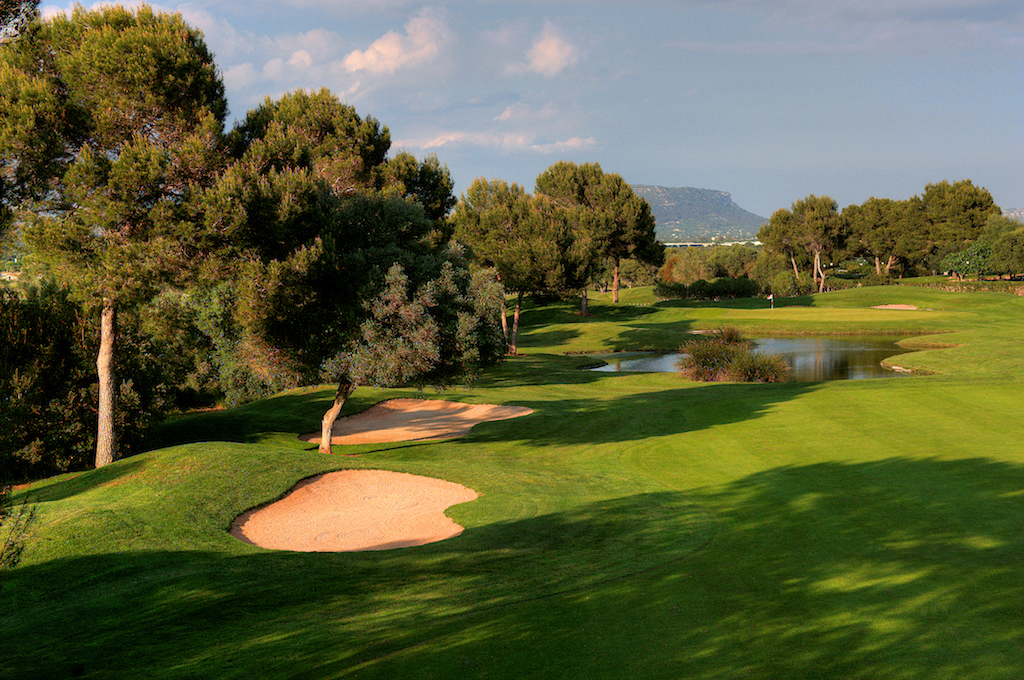 I'm fresh back from a long weekend there, which just didn't touch the sides. Which is just how things should be. First things first: it's just so easy out of the UK.
Two hours from Gatwick, and with a really short transfer from the airport to downtown Palma, it's a brilliant short-haul destination for an easy weekend away, with almost guaranteed sunshine – well, 300 our 364 days a year isn't bad.
But before you even think about getting your clubs out, you need to get out into Palma and eat. And I would hand on heart recommend that you head straight for Patron Lunares. It's slightly off the beaten track, but so well worth the extra half a mile that you will need to go off the main strip.
These guys know exactly what they are doing, and have created a totally modern and fabulous take on traditional tapas. We kick off with a wonderful guacamole, which you have to pound yourself. This is no chore, but a real pleasure as you get to feel the textures of what you are about to savor.
After more perfectly flavored starters, including Coco Prawns in soy sauce with lime and wasabi, and a stack of deep fried squid, we move onto the mains, and a rich paella style dish with lobster, crab, and squid.
My playing partner then slots in a cheeky Palo liqueur, an almost black, viscous liquid, made from the bark of the Quina plant, so it also has anti-malaria qualities, if that's your thing.
Only then are we properly ready for the golf. There are 20 courses on Mallorca, which cater for the needs of all different types of golfers. The standout course has to be San Gual, which was the creation of a German window-frame manufacturer, who loved his golf, his window frames and Mallorca; so much so that he spent €40 million on creating it back in 2007– that's the profit on one hell of a lot of window frames!                                                          
But this time we are not here for San Gual, but to play some resort golf down the road at the Iberostar Son Antem, a 5 Star resort within striking distance of Palma. It's a 25-minute cab ride back into the center, just fifteen minutes from the airport, and they also run a daily minibus service into Playa de Palma, so you are always within easy reach of a beach and a bar.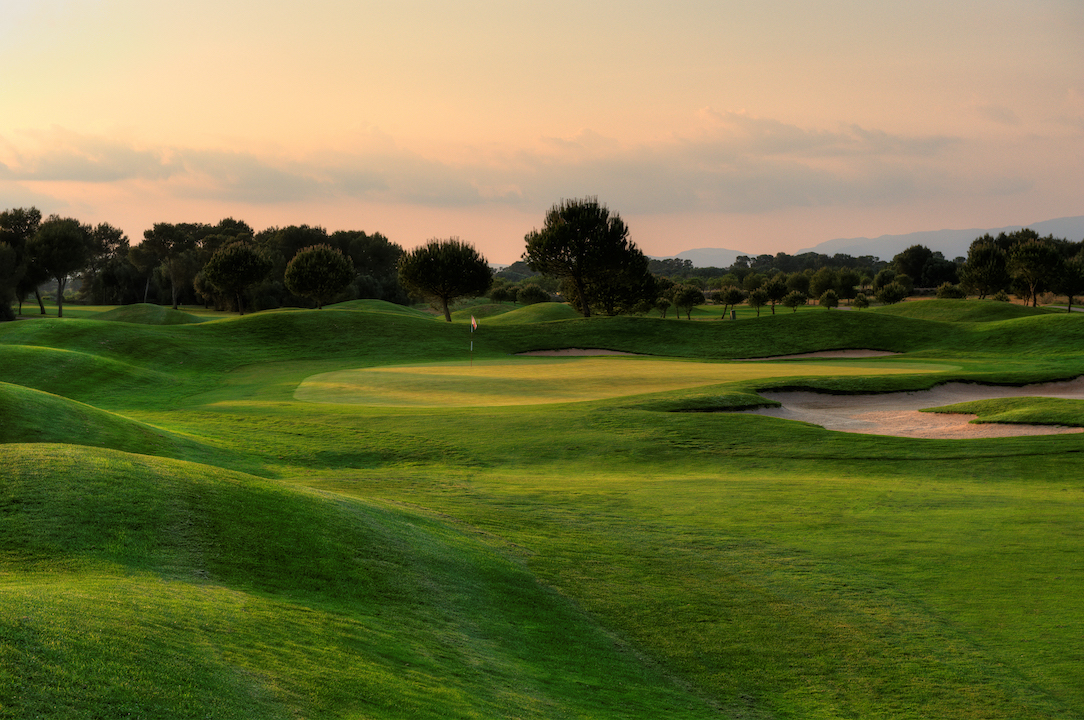 With two 18-hole golf courses, the West and the East, it's also an all-inclusive, which is absolutely grand if you want to avoid hefty bar bills, which is high on our list of priorities. And the beer is German, as are many of the residents, given that Mallorca is as much a German visited island as a British one.
We start out on the 6,293-meter (off the whites) Championship West Course. It's by far the tougher of the two courses, with tight fairways, raised greens, and plenty of water from the three lakes that weave through the course.
The two courses are very much resort courses, and as Mallorca doesn't get much rain, they are heavily dependent on recycled water. This does have an impact on the condition on the courses, and there is clearly work to be done at Son Antem to get this right, which they are acutely aware of.
Setting off the next morning on the East Course, we quickly rehydrate after a long evening on the German beer, with some cold cans of San Miguel. Our back swings calmed, we start knocking it around, as the fairways are much more generous than on the West.
The condition of the course is pretty varied, and the greens in particular have taken a bit of a pounding, as they are heavily watered and therefore overly receptive to the ball. Pitch mark repairing doesn't appear to be part of how the tourist game is played, which is a crying shame, as it mucks it up for everyone.
And then the miracle happens at the Par 3 17th, a tidy 176 yarder. My playing partner pulls out a six iron and nails one. Playing partner number 3 offers his commentary; "And it's all over the pin." And boy is it just! We follow it in; there's the tiniest of bounces, and then bingo, a Hole in One! Amen. And good bless Mallorca. I'll be back there just as soon as.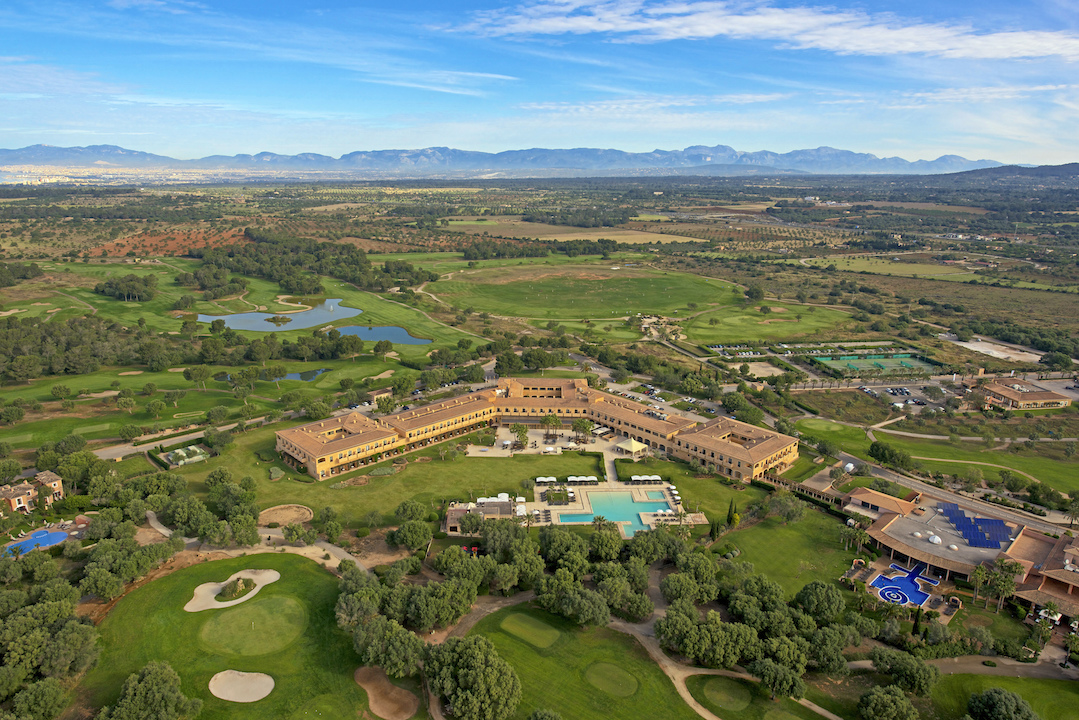 We stayed at the 5 Star Iberostar San Antem.
The hotel has 143 rooms and eight suites spread throughout a two-story building. There are nine conference rooms, perfectly equipped for holding meetings, hosting parties or celebrating weddings.
The two restaurants in the five-star hotel offer guests the opportunity to try delicious, traditional and international cuisine. After dinner guests can enjoy a cocktail in the lobby bar or watch the sunset at the swimming pool bar.
The hotel offers a wide variety of facilities to keep everyone entertained. Guests can unwind by the swimming pool or venture to the SPA which features a sauna, gym, hairdresser and a beauty salon. For those who enjoy sport, there are facilities for tennis or volleyball and not forgetting the two top class 18 hole golf courses where you can practise your swing.
Related: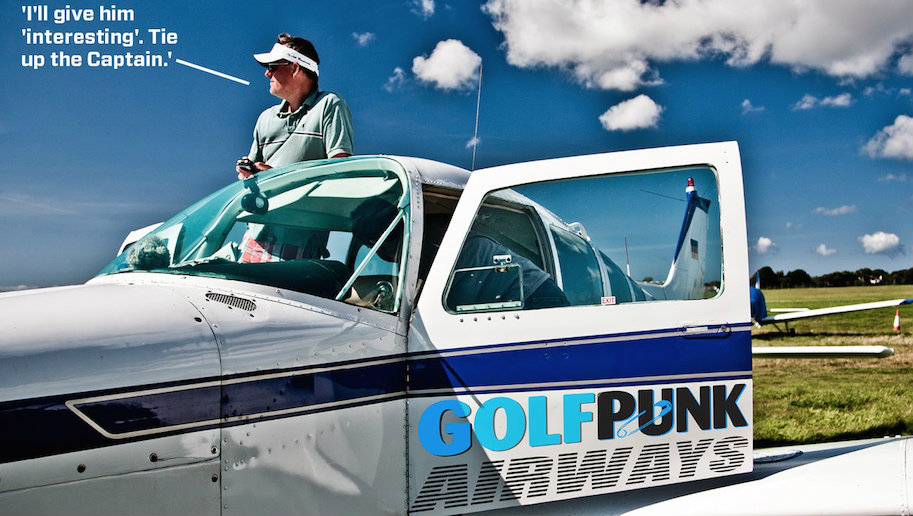 TAGS: Mallorca Golf, Palma Golf, Patron Lunares, Palo Liqueur, Quina Plant, San Gual, Son Antem Golf, Son Antem, Travel, 2017, Lifestyle, Planet Golf, Europe