LPGA Tour
Apr 15th, 2022
Hyo Joo Kim grabs halfway lead at LOTTE Championship
Korean leads by three at Hoakalei Country Club
Photography: Getty Images
Only one player is bogey free through 36 holes at Hoakalei Country Club and that player is right at the top of the leaderboard. Korea's Hyo Joo Kim carded five birdies in the second round of the LOTTE Championship, highlighted by a 19-foot chip-in from off the green at the 6th hole.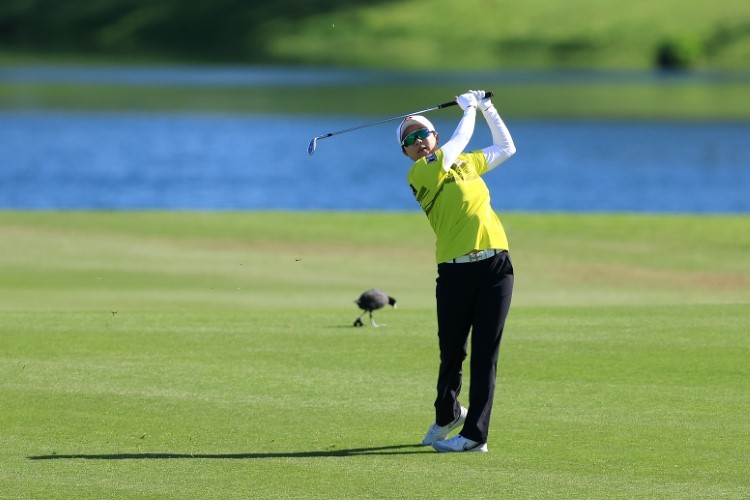 "I'm satisfied I played the same score and bogey-free round as yesterday, but more thing that I'm satisfied with today's play than yesterday," said Kim, a four-time LPGA Tour winner. "Of course, there was a mistake. But the reason why that I'm very satisfied is that it's a smaller mistake than yesterday."
At ten-under, Kim holds a three-stroke lead over Australian Sarah Kemp. Kemp carded a bogey-free 69 on Thursday, notching her third hole-out of the week when she chipped in from just short of the green at the 14th hole.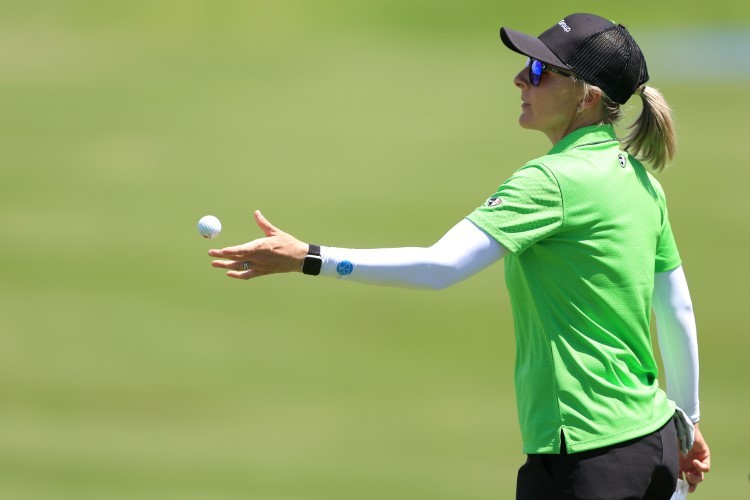 "I couldn't believe that I had another one today," said Kemp, who holed out on the 6th and 10th holes on Wednesday.
"My caddie sort of joked and he's like, I'll just hit you just short on most of these then."
Kemp sits one stroke clear of Ariya Jutanugarn and Haeji Kang, tied for third at six-under. Kim's countrywomen A Lim Kim and Na Rin An are tied for fifth at five-under. First-round leader Hannah Green followed her first-round 66 with a four-over 76 on Thursday and heads to the weekend in a tie for 17th at two-under.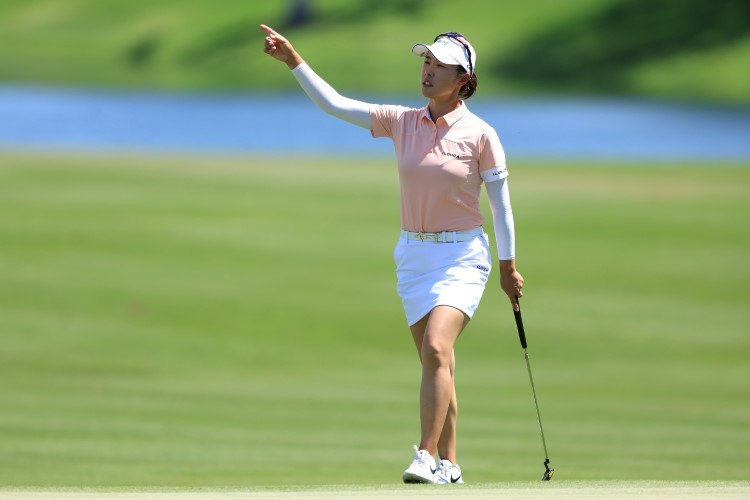 Joining Green in that tie for 17th is LPGA Tour rookie Allisen Corpuz, the only Hawaii native in the field. "I'm really just trying to make the cut every event that I play in, and this one is definitely really special to be able to make the cut at home," she said.
"So it means a lot that I'll being playing the weekend this year."
TAGS: LPGA Tour, LOTTE Championship, Hyo Joo Kim, Sarah Kemp, Ariya Jutanugarn, 2022
---
And another thing...