Top 10s
Nov 28th, 2018
Revealed... the Top 20 Golf Bets Ever
From Mickelson's Tiger Trump to Michael Jordan's Gangster Problem
Words: GolfPunk Photography: Getty Images
Part 2: Top 20 Golf Bets Of All Time: Numbers 15-11: From Mickelson's Tiger Trump to Michael Jordan's Gangster Problem
15) BORNEO BREAD HUNTER
You're bottom of the ninth, breadline broke and ekeing out a living in the golfing met-crapolis of Borneo. Things could be worse, though. You could be divot-deep in an $800 match with only the three dollars of ball markers in your pocket as your entire savings.
Or you could be all of the above, trundling down the last fairway to retrieve your tee-shot from the out of bounds and be Vijay Singh.
"I hit my drive out-of-bounds. Fortunately, I made eagle with my second ball and my opponent hit into the water twice. I'll tell you, that was a lot of pressure – much different from trying to win a tour event. That day, I was wondering if I'd get out of there alive."
14 SLAM DUNKED...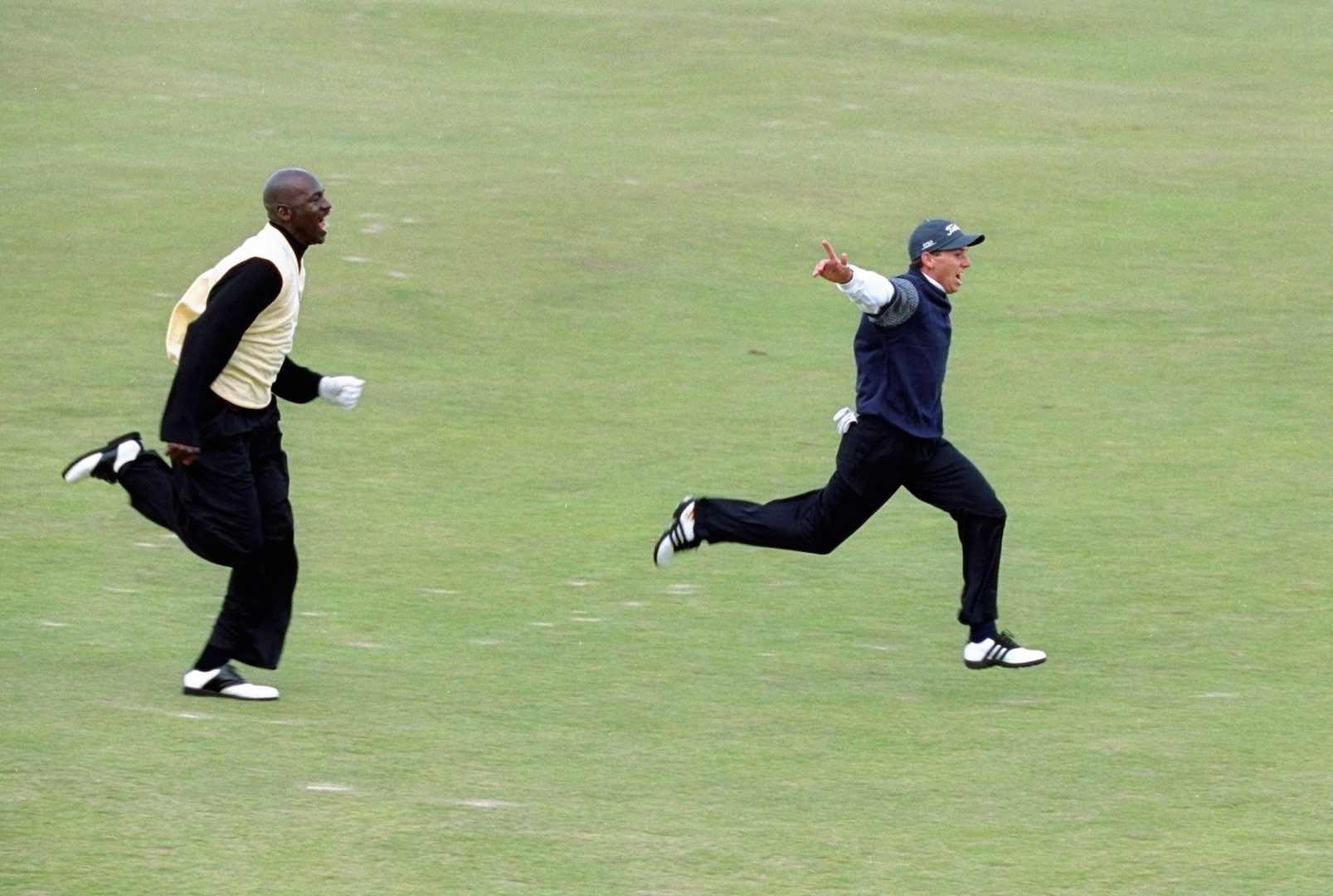 He may be the greatest player ever to grace the basketball court, but Chicago Bulls legend Michael Jordan is a lousy gambler. In 1993 San Diego businessman Richard Esquinas wrote a book in which he claimed to have taken $1.3m in golf bets from Jordan during a 10-day period.
Considering the pair began playing each other for $100 a hole, Jordan must have endured 10 seriously off days... Jordan also wrote a cheque to drug dealer James 'Slim' Bouler for $57,000 that he admitted under oath was to settle golf bets. He said, "I've gotten into situations where I would not walk away. You look at yourself in the mirror and say, 'I was stupid.'" Er, yes.
13 PHIL'S BILLS...
It's the locker room on Sunday at the 2001 NEC Invitational, and Big Phil Mick is slumped back watching rivals Jim Furyk and Tiger Woods battle it out in a play-off. Tiger is waiting on the green at the first extra hole as Furyk prepares to play from a greenside bunker, when Phil offers anyone 25/1 that the bald eagle will hole out. Stewart Cink says no chance, as does David Toms, but Mike Weir is game and takes $20 dollars on the bet.
Then Furyk holes it. Weir is $500 in the hole with only $100 in his pocket. Mickelson kindly offers to let him pay up the next time they meet, except by that time the PGA had caught wind of the situation and reprimanded the pair for a technical violation of the tour's gambling policies. Furyk lost as well...
12 STICKS AND STONES...
The shot-saving philosophy behind modern golf clubs is to design them as big as a Caribbean island. So, when some young scamp bets you that he could break 80 with a club he's carved out of a tree branch and a putter, you'd be justified in emptying the wife's savings account on it
. Like the rich bloke who thought he'd show Sam Snead a thing or two when this challenge was issued. Said Snead, "he jumped on that bet like a dog on a bone. Easiest money I ever made."
11 BANDIT BILL
Bill Walters owns three golf courses in Las Vegas. Bill Walters won the AT&T Pro-Am event in California in 2009. Bill Walters was profiled in Golf Digest as a golf-hustler and a gambling man (2001).
According to friend David Feherty, Bill Walters is "a very good player who was willing to play for just about anything." Maybe not dignity and honour though. Bill and Frederik Jacobson stormed the AT&T by 10 shots, citing some awesome putting luck and great dovetailing as the reason for their success.
Other cynics have cited Bill's 11-handicap as the main reason, as the amateur contributed to 34 of the pairing's 38-under total.
TAGS: Golf Betting, Top 10s, 2018, Top 20, Phil Mickelson, Tiger Woods, Vijay Singh