The Masters
Apr 4th, 2017
NEWS FLASH: Dustin Johnson seriously injured in fall
Is he out of the Masters?
Words: Tim Southwell Photography: Getty Images
Is Dustin Johnson out of the Masters before it's even begun? Injured in fall at his house tonight!
He might be the favourite to win but he's just had a bad go at home, suffering a lower-back injury on the eve of Thursday's opening round of the Masters in Augusta.
In a statement, his agent David Winkle says: "Dustin still hopes" to play tomorrow. But he fell on the stairs on Wednesday and landed hard on his lower back".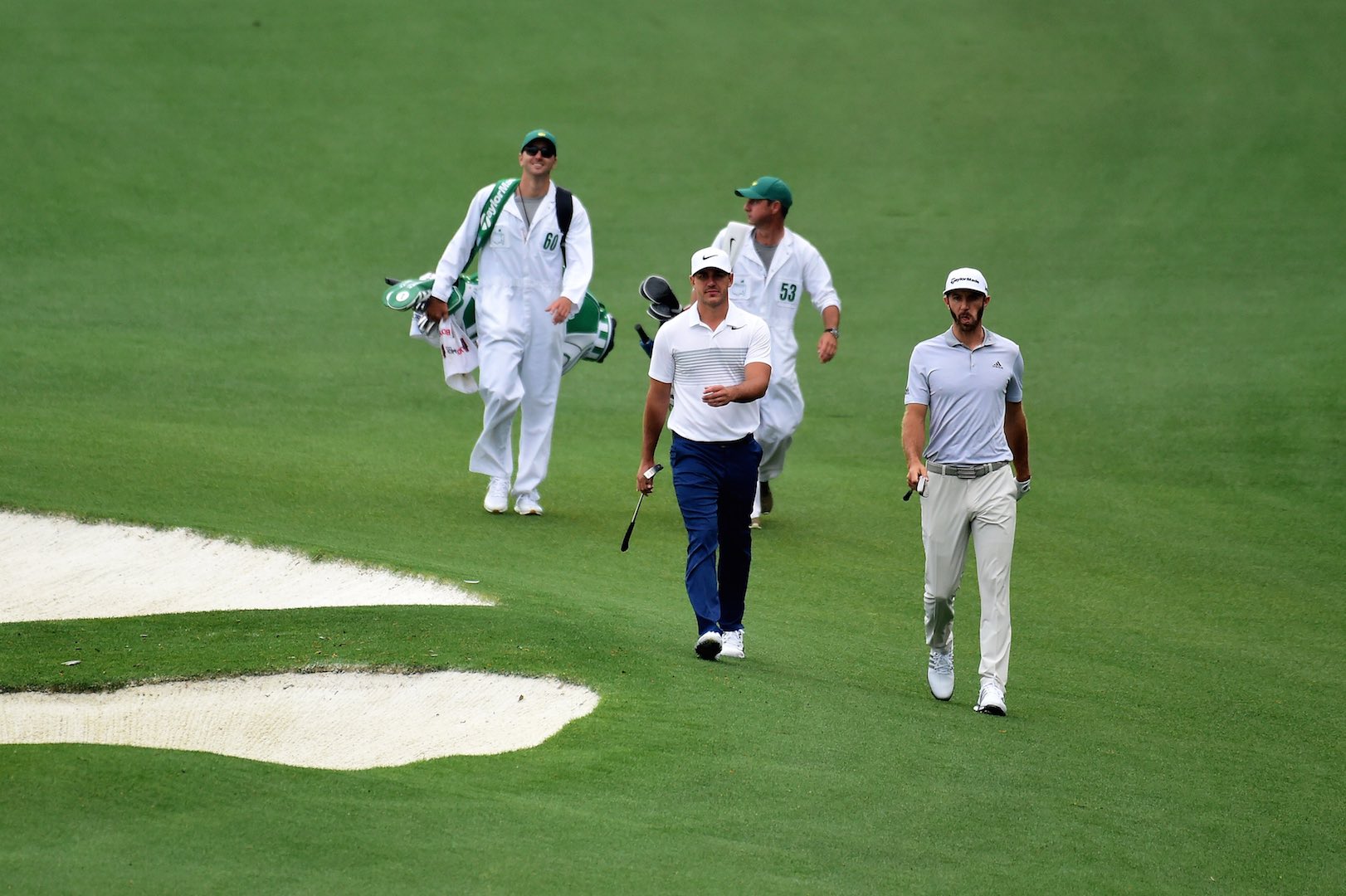 He is said to be uncomfortable but is resting and doctors have advised him to remain stable.
"Dustin took a serious fall on a staircase in his Augusta rental home," Winkle said. "He landed very hard on his lower back and is now resting, although quite uncomfortably.
"He has been advised to remain immobile and begin a regimen of anti-inflammatory medication and icing, with the hope of being able to play tomorrow."
DJ has been on incredible run of late, and is the man to fear at Augusta, having won seven of the 17 tournaments he has played since bagging the US Open at Oakmont in June, and also registering seven top-10 finishes in the process.
DJ, 32, practised on Wednesday before play was suspended due to a storm, which also saw the Par 3 contest sadly abandoned. 
Johnson was rightly pretty bullish going into the Masters: "I've got a lot of confidence in my game right now, especially with the way I've been playing the last few tournaments.
"But, you know, anything can happen."
Blimey. Come on DJ. This thing is there for there taking. And I don't mean a big pile of anti-inflammatories.... though you will probably need those too...
TAGS: Dustin Johnson, Augusta, Paulina Gretzky, The Masters, 2017, Masters 2017