Swingin Sirens
Jun 9th, 2017
Siren Saturday: Mylene Forget
South Florida fitness & golf addict
Words: Tim Southwell Photography: Mylene Forget
No, we're not going to get bogged down in puns around Mylene's surname such as 'forget about it', 'don't forget the name', 'unforgettable' etc etc. That would be just plain stupid.
Well, here she is, Mylene 'Forget About It'/'Don't Forget The Name'/'Unforgettable' etc etc Forget, the South Florida golf pro and fitness trainer. Mylene, we won't forget this unforgettable moment in the history of Swingin' Sirens...
Kaboom!
https://www.instagram.com/p/BLocD-YA52u/?taken-by=golfitchick&hl=en
https://www.instagram.com/p/BUF3ju2hUH3/?taken-by=golfitchick&hl=en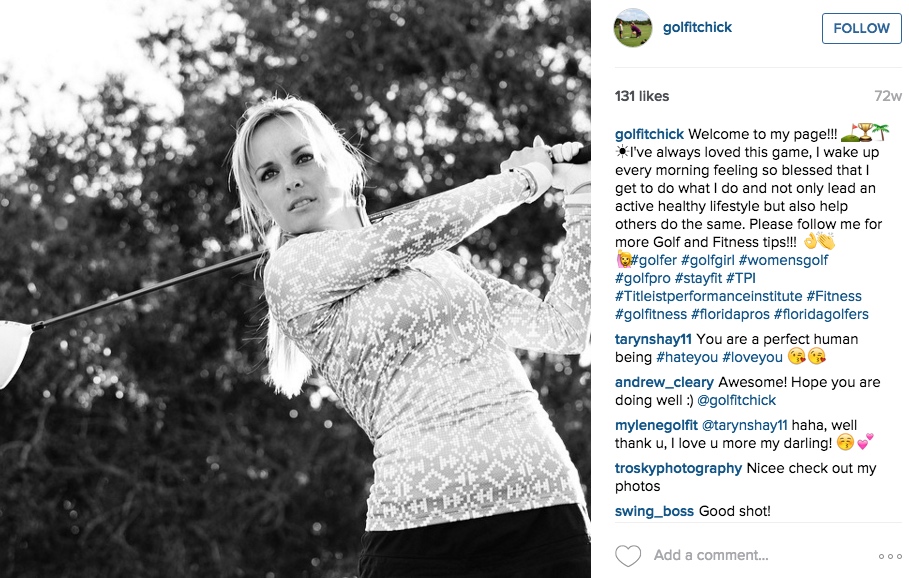 Mylene is also a certified Real Estate agent, so after she's sorted your fitness out and given you a Ben Hogan golf swing, she can bamboozle you with so much Real Estate gumph that you'll put an offer in on 'Old Mrs Bates' House' that has lain dormnant ever since 'the incidents' in 1983....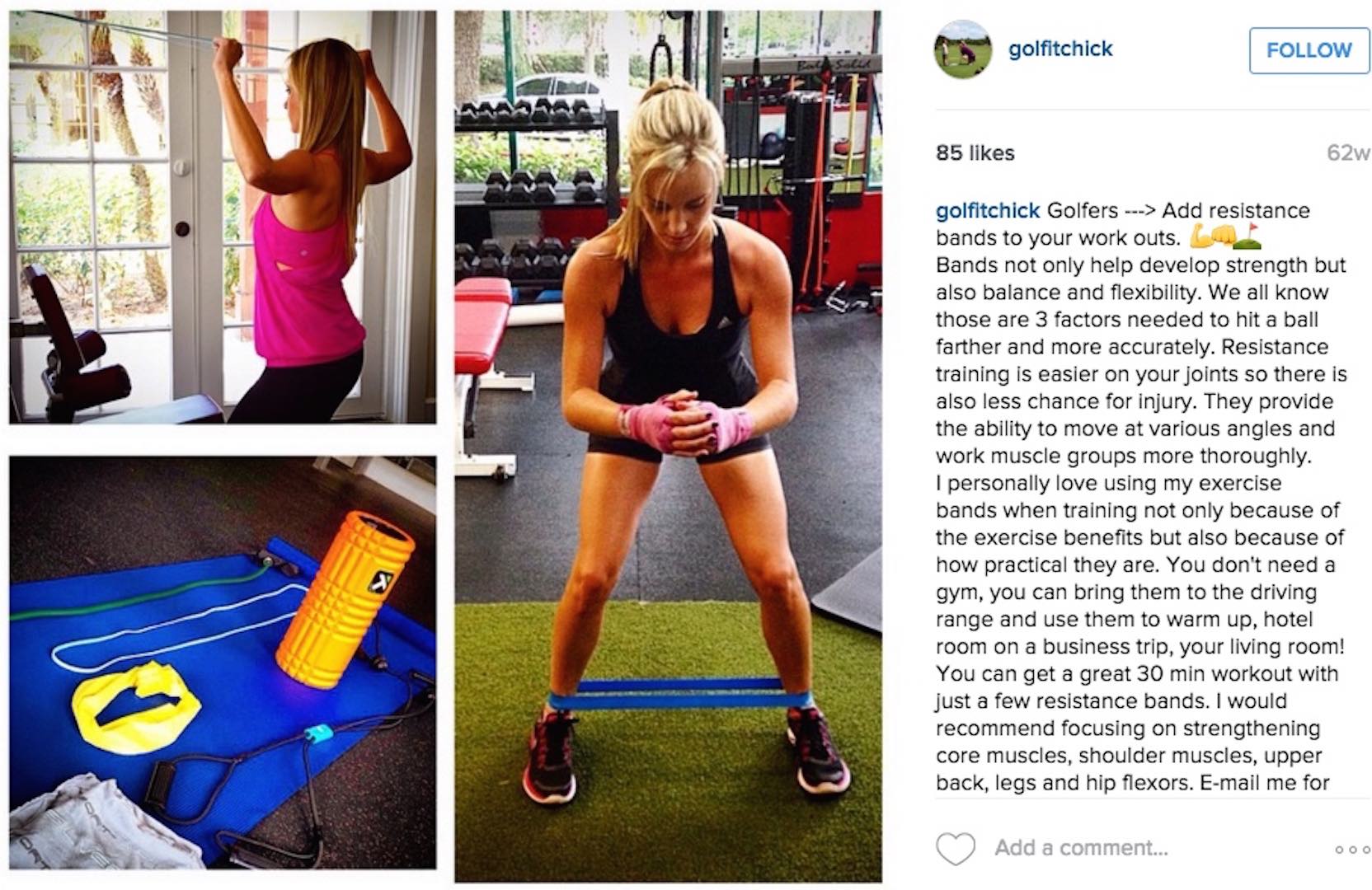 Mylene also likes taking pictures of her dog which we think is called Jackie or Scruff pup. You can see assorted pictures of scruff pup on Mule's instagram page. Scruff likes: Long walks in the monlight; Black & white films with Cary Grant in and watching people do yoga.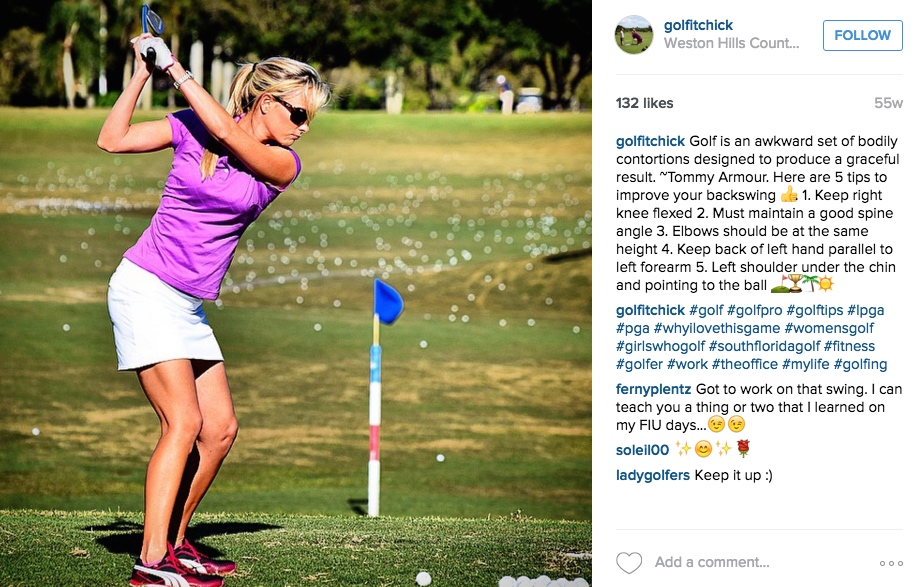 Sometimes, after a difficult day on the golf links, Mylene likes to smash the bejesus out of her kick boxing partner. Kick boxing, says Myle, can help you bcome a better golfer and attain 'inner sanctum symmetry'. It's also good if, like me, you have mis-firing glutes...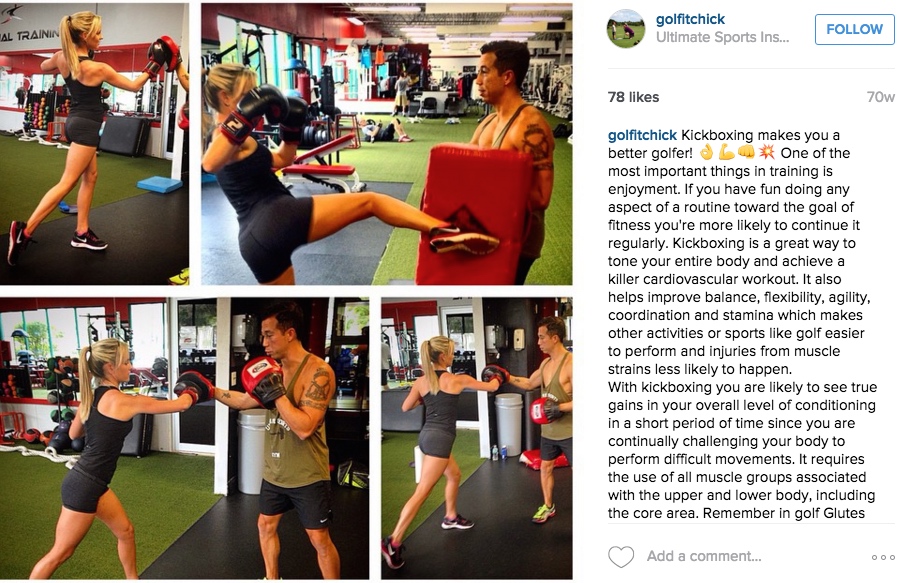 This is Mylene looking rather pleasant on the golf course.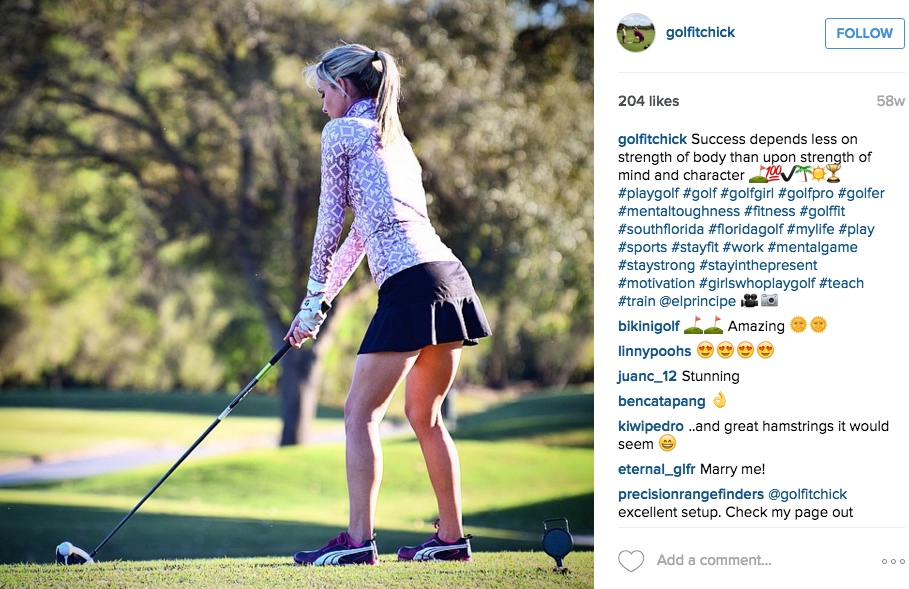 All that golf and kick boxing means you've got to look after your body with a meticuous stretching regime. Sometimes, Mylene gets so carried away with her stretching that several hours can pass without her appearing to move at all, as if she is stuck in some freeze frame Matrix situation.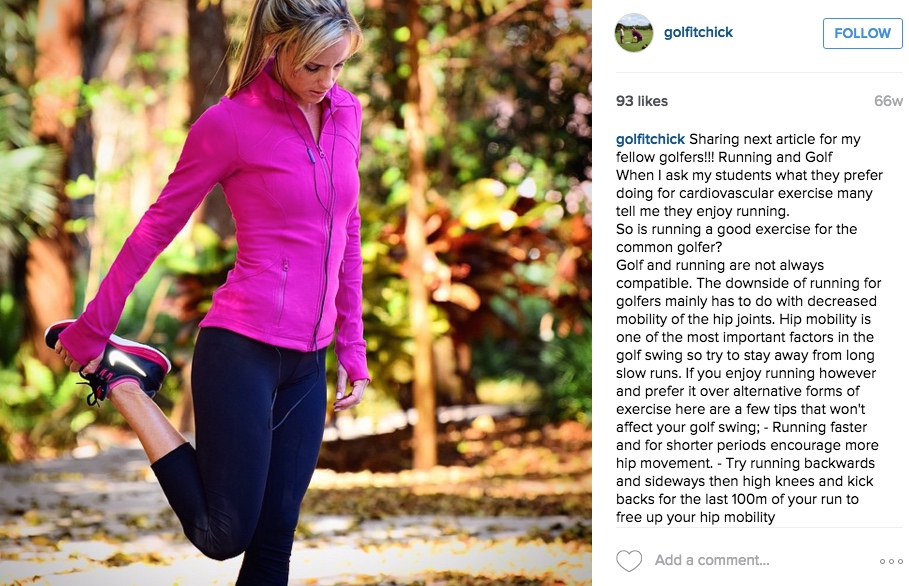 Here is Mylene at the 17th at Sawgrass, enjoying a well-earned rest from golf, boxing and long haul stretching.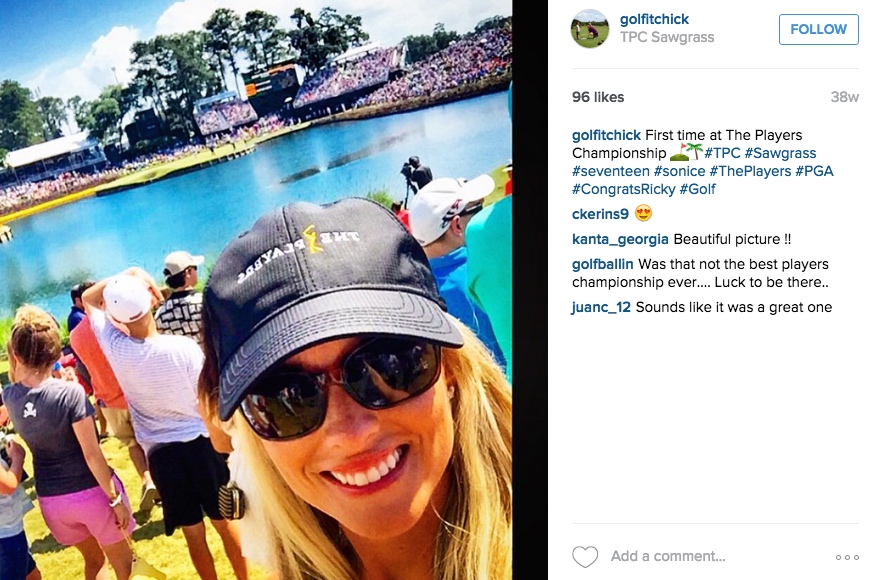 Related to this article: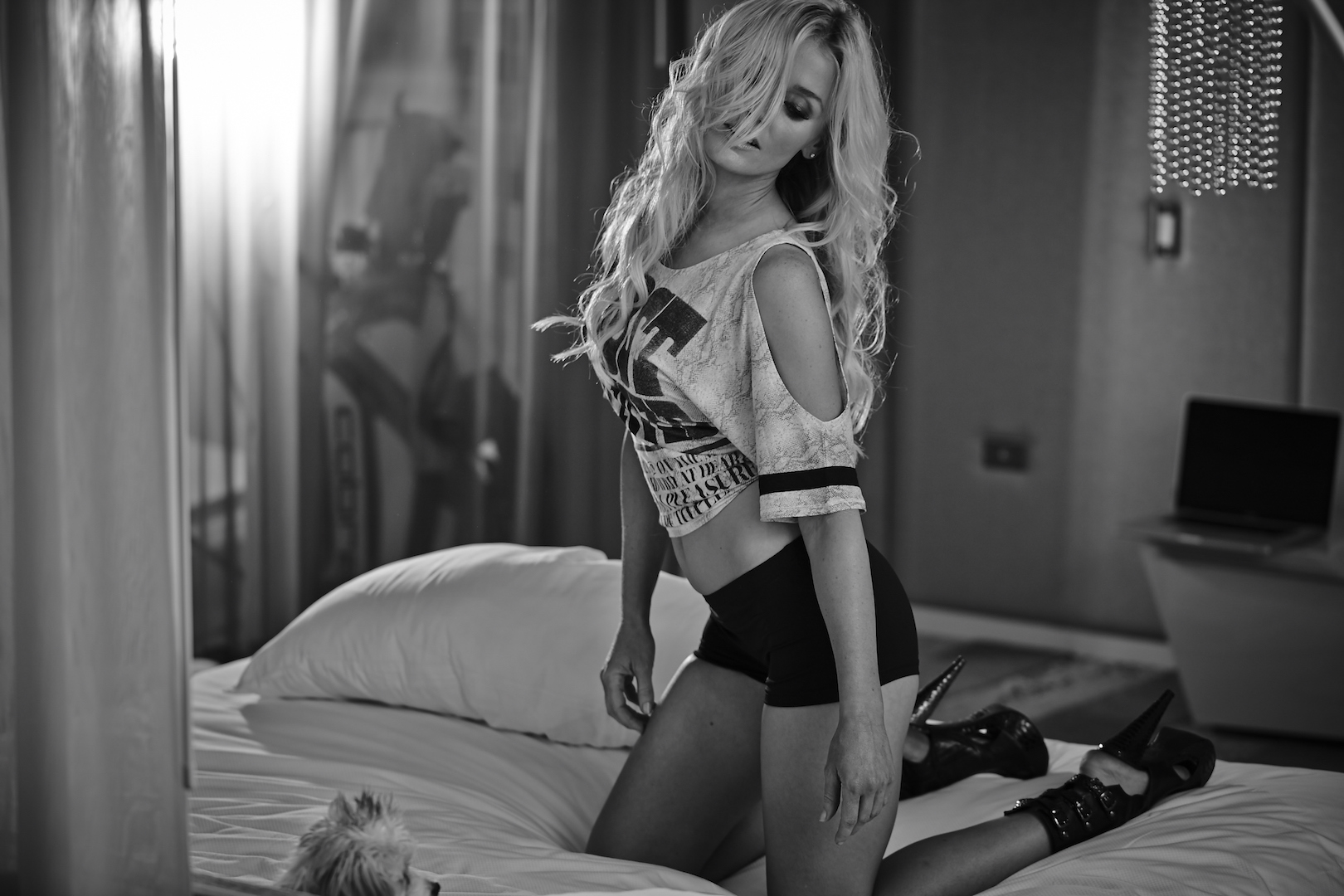 TAGS: Mylene Forget, Swingin Sirens, 2017, Swingin Siren, Golf Babe, Hot, Sexy, Golfer