European Tour
Aug 28th, 2020
Walters takes early lead at The Belfry
South African leads ISPS HANDA UK Championship by three
Words: GolfPunk Photography: Getty Images
Justin Walters made the most of the favourable early conditions to post a brilliant bogey free 64 and open up a three shot lead on an opening day of the 2020 ISPS HANDA UK Championship where four hours were lost to the weather.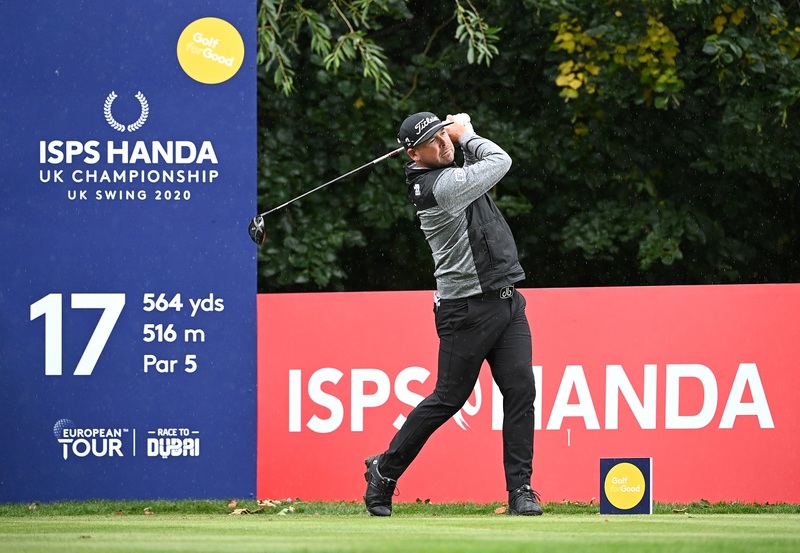 The final event of the UK Swing brought the Tour back to The Belfry, with the four time Ryder Cup venue playing host to an event for the first time in 12 years, but the rain proved as big a problem as the course for an impressive field.
Walters had just chipped in for an eagle at the 15th to get to eight under when the rain began to fall heavily and, while he completed his round, some had yet to start theirs. When darkness fell, there were 59 players still out on course, who would return to resume their rounds at 7am, with a 30 minute delay to round two tee times.
"In any conditions or any situation when you shoot 64, you smile. I wasn't smiling with a couple of holes to go as I started to get really wet. I wouldn't want to be out there now facing 18 holes in this weather." said Walters
"I came back out here, and I was confident. Felt like I was going to have a good run. Missed three cuts by one, made one cut and didn't finish very high. It's been really disappointing to say the least, but that's golf. Every time you expect something from it, it shows you otherwise. Just changed my outlook a little bit and freed it up. If it was going to work it worked, if it didn't there's not much I could do about it."
Frenchman Benjamin Hebert, Swede Joel Sjöholm, Zimbabwean Scott Vincent and Austrian Bernd Wiesberger all finished their opening rounds and they were Walters' nearest challengers at five under.
Ross Fisher had found himself at six under after making four birdies in a row from the 14th but he found the water on the last for a double bogey. That left him at four under alongside fellow Englishman David Dixon, two time Major Champion Martin Kaymer, Welshman Rhys Enoch, Swede Marcus Kinhult and Australian Wade Ormsby.
Scots Calum Hill and Craig Howie were also at four under and the only players in the top ten to finish their rounds after the resumption, with Howie making four birdies in seven holes following the delay.
Brendan Lawlor made history today as the first professional golfer with a disability to play in a European Tour event. The Irishman, who is currently ranked fourth in the World Rankings for Golfers with Disability (WR4GD), has been blazing a trail for disabled golf over the last few years and turned professional last September.
---
And another thing...