Solheim Cup 2017
Aug 17th, 2017
Solheim Cup opening ceremony goes awry
With unfortunate camera work
Words: The Brigadier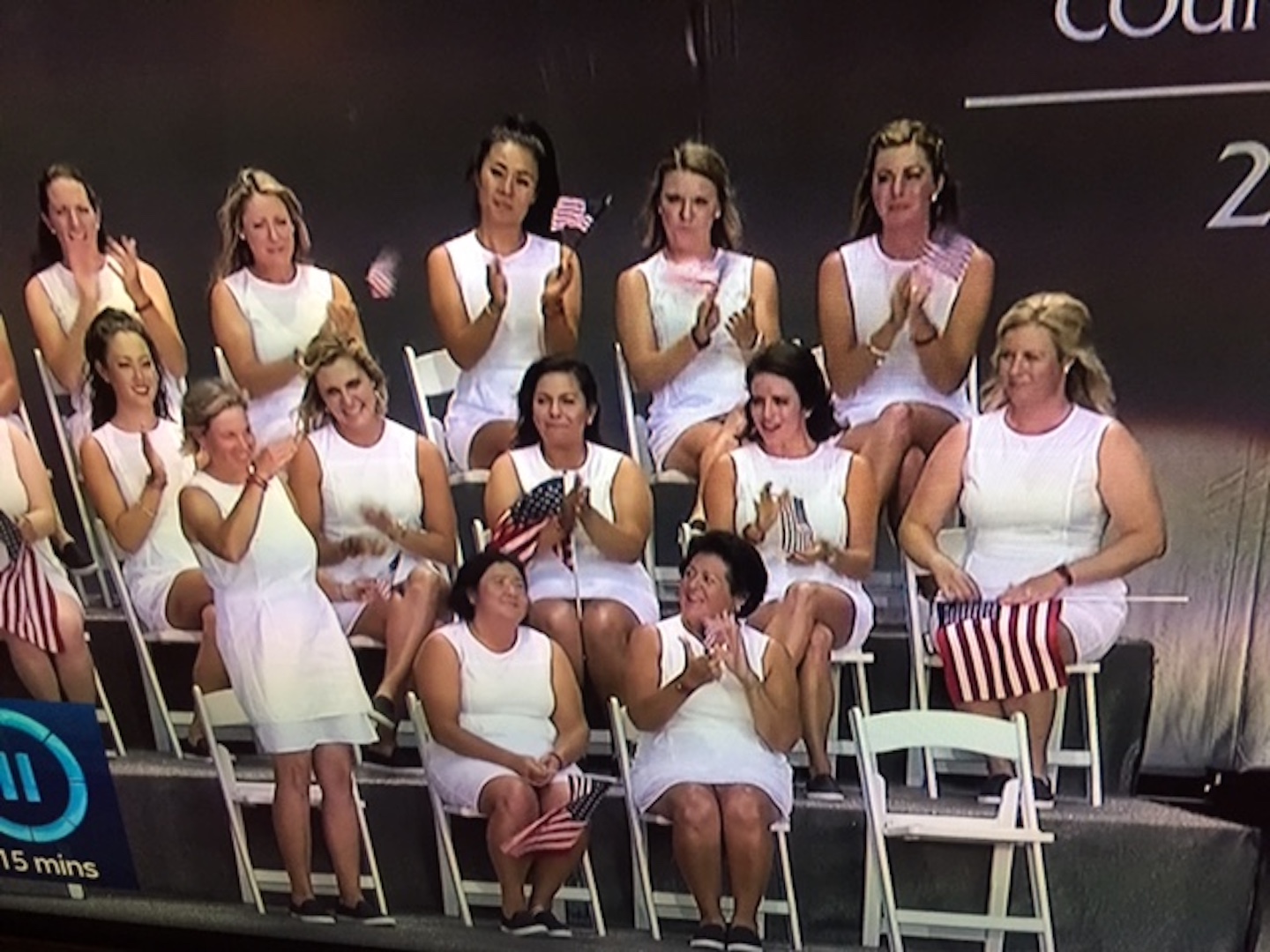 It's the Golf Brigadier here, and I've been watching the Opening Ceremony of the Solheim Cup, and I have to say the TV coverage has gone a bit awry.....
The camera showed rather too much detail of Brittany Lincicome's skirtage, which was unfortunate to say the least. 
Luckily enough there was a US flag at hand to protect her dignity, but really the producer should have been a bit more sensitive. This is no way to kick off a Solheim Cup, which by the way has now sold a massive 120,000 tickets, which is amazing. 
This is going to be one hell of an event, as probably 119,800 spectators will be American. Our European ladies are walking into a cauldron, and we need to support them as best we can.
But note to TV Producers, keep an eye on yourselves, and have a bit of respect for the dear ladies. I'm 83 and have fought for King, Queen and Country and don't need my blood pressure raised in this way! 
Related:
It's Shoe Time as Skechers step in as Solheim Cup official shoe