Players
Jan 14th, 2017
Rory Mcilroy confirms he will play BMW at Wentworth
£7,000,000.00 up for grabs!
Words: Tim Southwell Photography: Getty Images
Grab the bunting, alert the authorirties and put the cat out... World Number 2 Rory McIlroy has confirmed he will grace us with his prescence at the BMW Wentworth 25th May, 2017.
"The BMW PGA Championship feels like the start of the British golf season," said Rors. "And you know everyone is excited. Hopefully the weather is good and people come out in their droves like they always do.
"Playing in front of those fans is always a pleasure because they are so knowledgeable and they come out in their numbers, so I'm really looking forward to going back."
The BMW PGA Championship is the first tournament in the European Tour's new Rolex Series each of which offer a £7,000,000.00 purse.
"The BMW PGA Championship is the first Rolex Series event and I'm really excited for that," McIlroy said. I think it's a huge thing for the European Tour and I want to be a part of it."
"You know I am a very proud member of the European Tour and I think it's only right that I am there.
Rory will headline the field from May 25-28 at the revamped Wentworth Club, where the West Course has undergone extensive changes since last year's Championship. Hopefully his attendance will lure some other notable recent absentees such as Ian Poulter (who, to be fair, doesn't like the course), Paul Casey (who also doens't much care for it), Sergio who also isn't much (Exactly where is this going? – Ed).
The course changes at Wentworth have been overseen by Ernie Els and a committee which includes European Tour players Paul McGinley and Thomas Bjorn, as well as European Golf Design.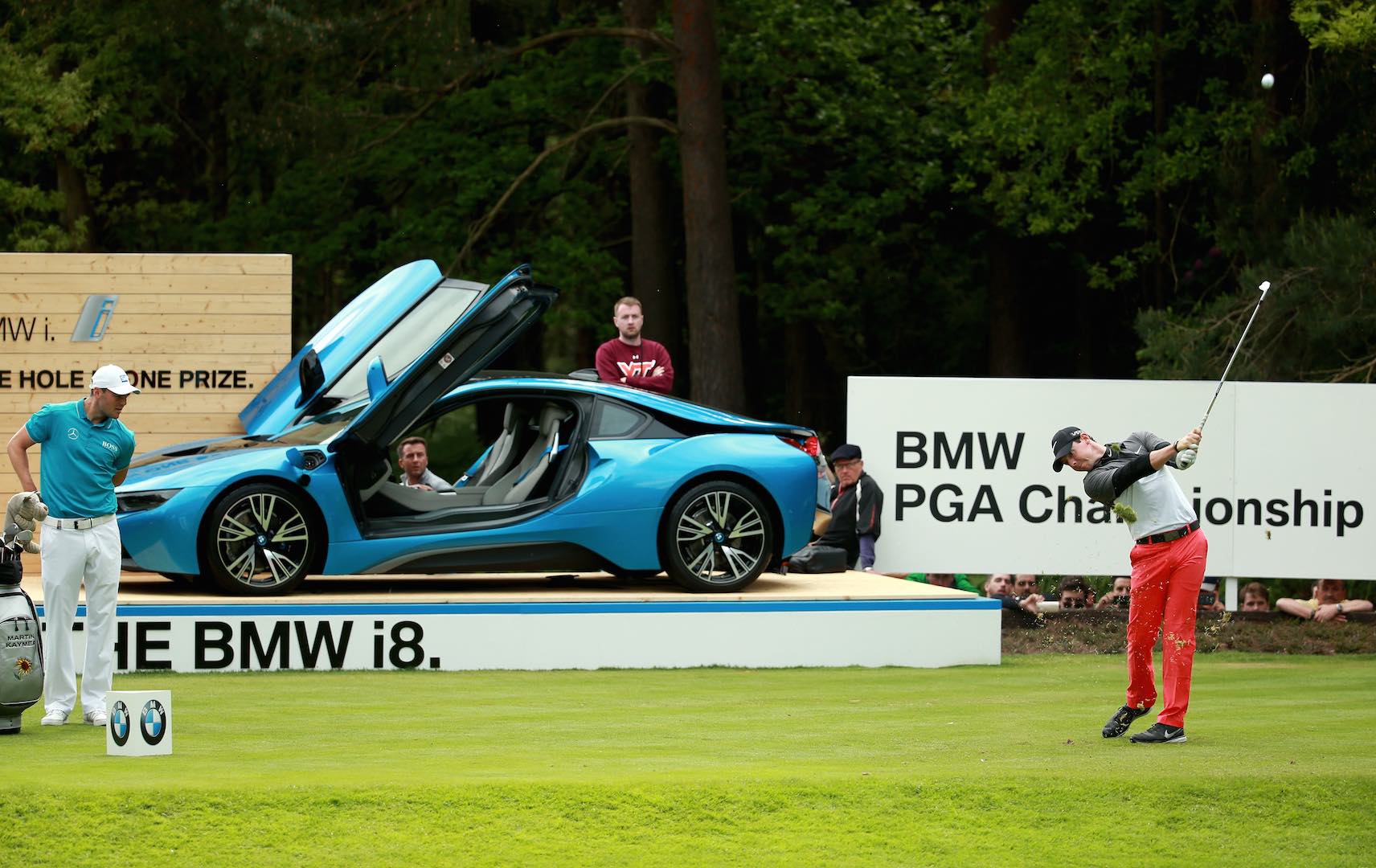 If omens are anything to go by, Rory's appearance at this year's BMW is right on the money. In 2014, when he won the BMW after overturning a seven-shot deficit on the final day to beat Shane Lowry, he went on to win two majors.
"BMW have been a huge supporter of golf for a number of years now and I'm happy to come back to Wentworth," added Rors.
"I'm excited to get back to Wentworth and hopefully I can emulate some of the golf I played in 2014. I know there have been a few changes to the golf course and I'm excited to see those.