Ladies European Tour
Nov 10th, 2021
Let's open up golf, now
Says Anna Norqvist, Aramco Team Series Amabassador
Words: Anna Nordqvist
Golf is a great game but it can still seem an elitist sport. Events like the Aramco Team Series are helping to open golf up to wider participation, writes the winner of this year's AIG Women's Open, Anna Nordqvist.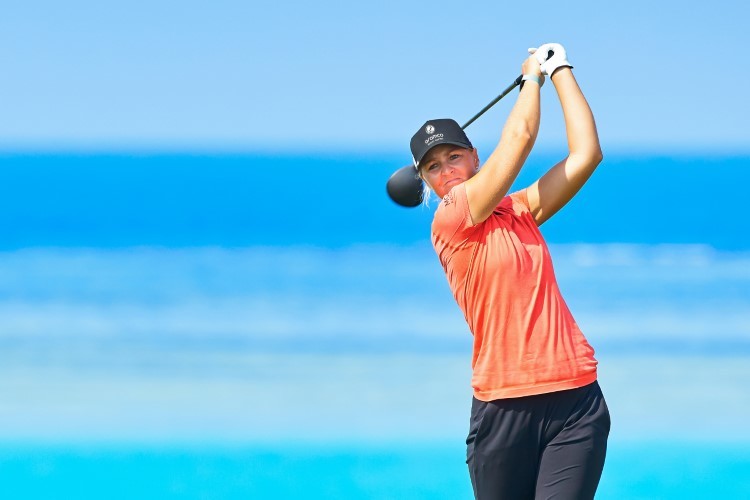 For each event on the Aramco Team Series from London, Sotogrande, New York and Jeddah I've had brilliant teams but also a whole lot of expectations.
With women's sport and female athletes gaining more attention than ever, I'm keen to open golf up to more women and more diverse players to shape the sport for generations to come.
I've benefitted from always having the support of my family. I took up golf when I was 13 because my dad and brother already played and my mother was just about to start. As I got into it, my grandpa would take me to practices and watch my matches and my brothers have always been there for me to lean on. All that has helped me get where I am today.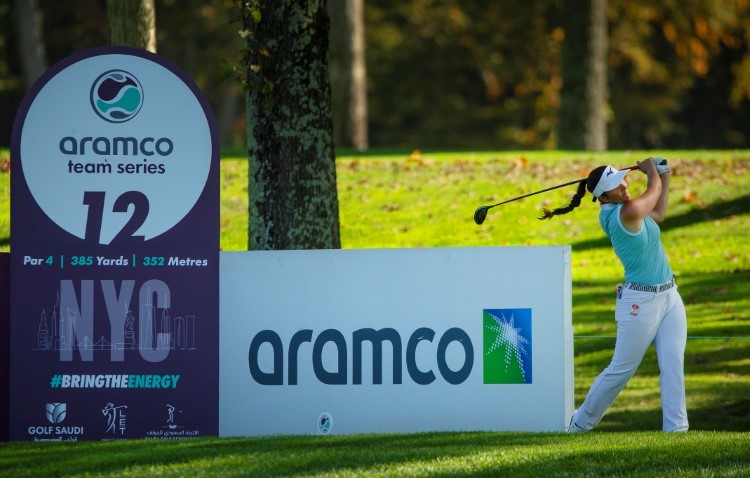 Daring to dream
I know I'm lucky to be a professional athlete. I love what I do. I don't have to have a job on the side. I am my own boss. I make my own decisions. I can decide when I want to practice and when I want to play. For too many people, my situation is an impossible dream. But I hope that by playing in the Aramco Team Series, I can help prove to others that it's possible to achieve their dream too.
I hope that by playing in the Aramco Team Series, I will be helping someone less fortunate than me to achieve their dream.
Golf is a great game. It's good for your mental and physical health, it teaches values such as fair play and builds character. I've met wonderful people through playing and it's afforded me fantastic opportunities to travel to places I would otherwise never have been, making me a stronger, deeper person.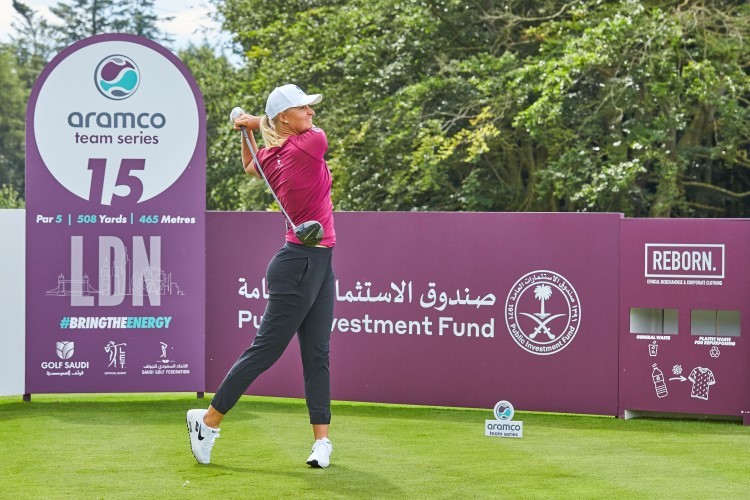 But it can also be seen as an exclusive sport. It can be difficult for young people to get to a golf course; fees and social barriers might make it impossible for them to join a local club. There may not be anyone at the club who looks or sounds like them. Some clubs still bar female players or only allow them to play at times unpopular with the male members. These can seem like insurmountable barriers.
Positive signs
For these reasons, we need to open up the sport, make it more accessible, particularly to young women and amateurs so they too can reap the benefits. We also need to elevate the women's game so it is on a par with the men. We need to open up the sport, make it more accessible, particularly to girls and women so they too can reap the benefits.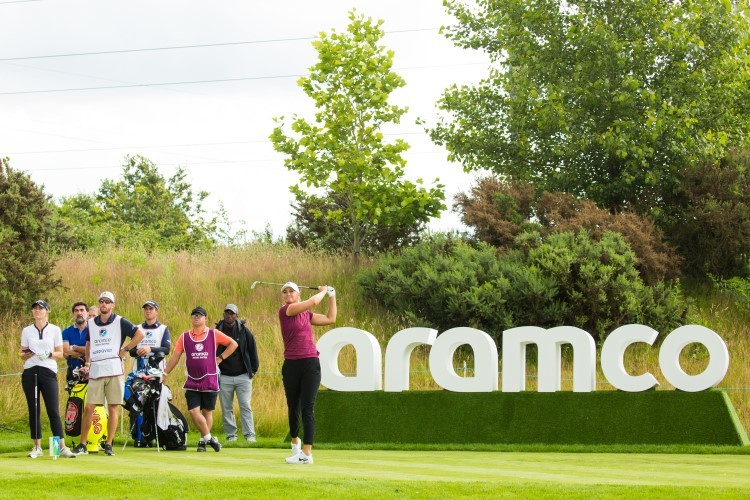 Thankfully, this is happening. When I joined the Ladies Professional Golf Association in 2009, there were 22 events; today there are 36, but that is still fewer than the men's game. Events like the Aramco Team Series – with its $4m prize pot and community outreach programs – are helping to drive further progress.
We've had initiatives across the series like The Driving Force which is shining a spotlight on individuals and groups within golf who exemplify its values, but who might not necessarily be immediately associated with the game. It encourages them to share their stories to promote equality and inclusion – whether a street golfer like Tiger Hood or Clemmie Perry, whose mission is to help young women from all backgrounds into the game.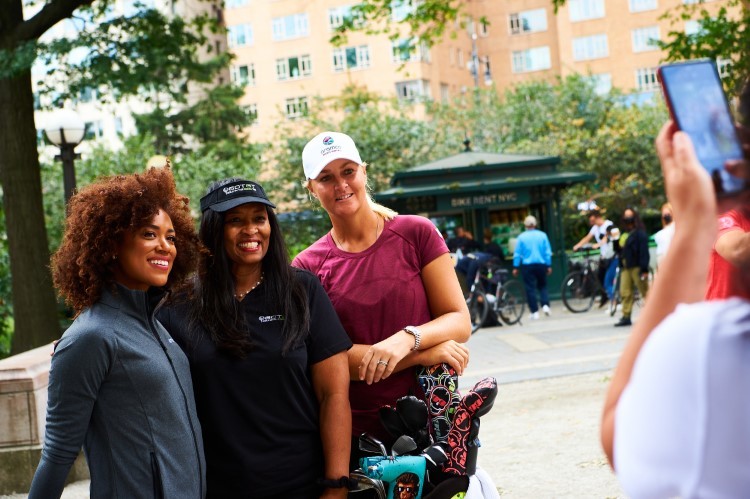 Inspiring others
It is great that these and other community projects are taking place. But more needs to be done. People like Tiger Hood, who works in cities to get more kids interested in golf, are introducing the sport to a new audience. But we need to make it even more accessible. We need innovative formats that don't take up to five hours to complete, more situations where the game can be enjoyed without people feeling out of place, and where girls can meet others from similar backgrounds who share their passion for the sport. 
I am grateful to Aramco for the support it is providing to women's golf. The Team Series, with its unique team format that mixes professionals with amateurs – male or female – playing on some of the most beautiful courses in the world, is already proving a winner. It is elevating the game, bringing in new audiences, and thanks to its outreach program is encouraging young girls to have a go. Maybe, in a few years' time, I'll be playing against someone who the Series inspired. I sincerely hope so.
---
And another thing...