Players
May 21st, 2017
Lexi leads at Kingsmill
While Lydia Ko's PXG Bat fires
Words: Tim Southwell Photography: Getty Images
Lexi Thompson has a three shot lead going onto the final round of the Kingsmill Championship after a -2 round of 69 at the River Course, Kingsmill Resort, in Virginia.
"I feel good, I played really well today," said Lexi after her round. "Really solid, I was all over the lips on the greens today, just couldn't make many putts.
"But I put a lot of good strokes on my putts so that's all that matters. Hopefully I'll see them fall tomorrow.
"All I'm focussing on is my own game and committing to my lines off the tee, and also having fun with my caddie in-between shots."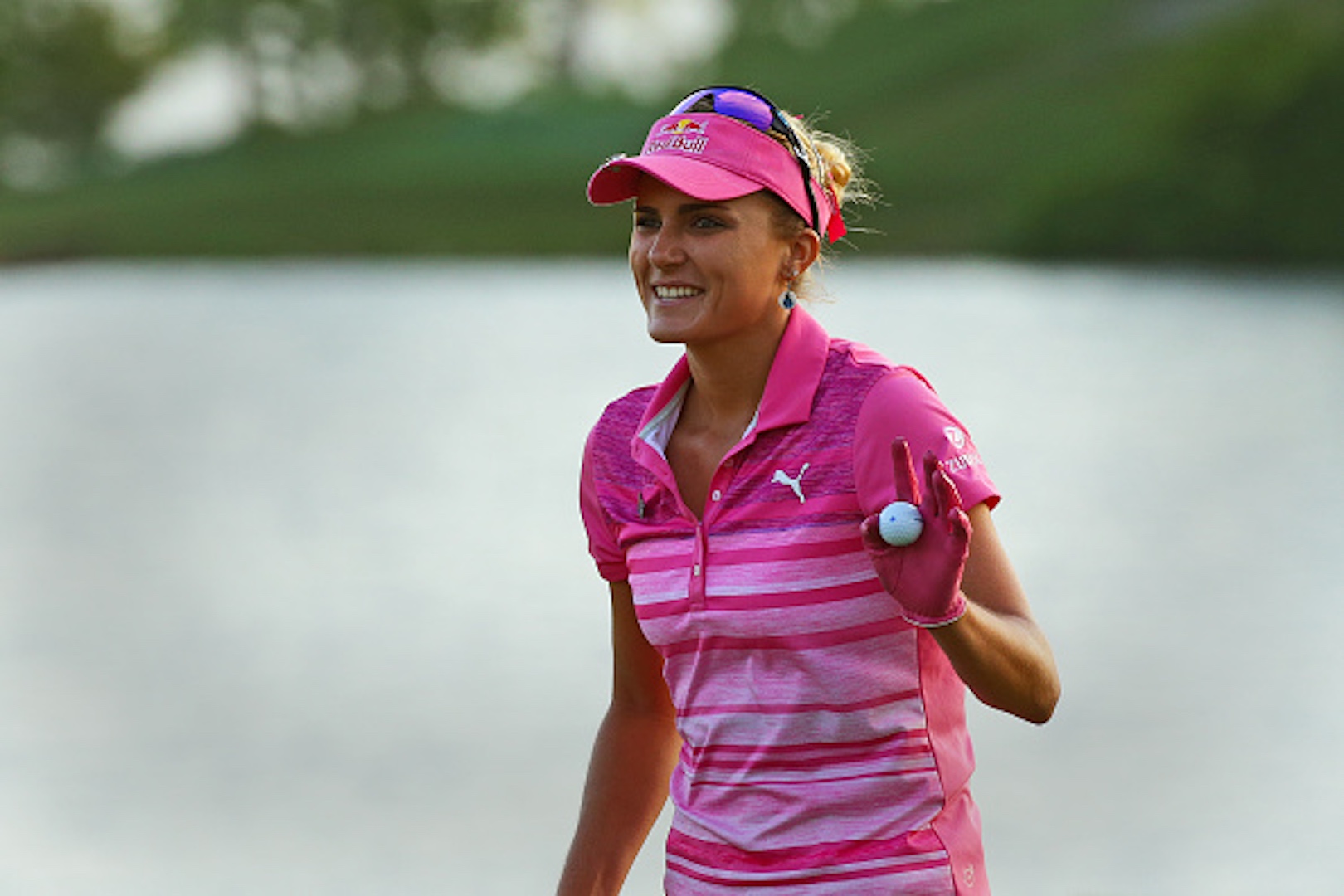 Lexi is looking for her first win of 2017 after being robbed at the ANA Inspirational in April when an armchair viewer reported that they thought Lexi had misplaced her ball when marking it.
Lexi leads Gee Chun by three going into the final round. Chub shot a -4 round of 67 to apply the pressure in round 3.
Lydia Ko , who is using her fourth putter of 2017, shot a -1 70 after consecutive rounds of 67.
Ko is using a bespoke PXG Bat Attack winged putter this week and it seems to be working. She first used it in anger at the ANA Inspiration where she finished T11, and again at the Lotte Championship in Hawaii, where she had her best finish of 2017 to date, tied for second.
Before this she had been flitting rather unconvincingly between Odyssey winged and Odyssey two-ball putters.
"I really like the putter," Ko told The Golf Channel. "I'm not required by PXG to use the putter, but I told them the style I liked, and they came out with the Bat Attack.
"They worked hard to make it right for me. The PXG team put in so much time to get me into something that feels comfortable, I think that's why I'm able to use it."
Ko has also switched up her putting grip, from left-hand low on short putts to a conventional grip for all putts. So let that be a lesson to you. About what exactly I'm not sure but it must mean something.
Melissa Reid missed the cut at +2 b y two shots.
Related:
GolfPunk's exclusive Lexi Thompson Swingin Siren shoot