News
Feb 25th, 2021
Ban the Green Books
We are with Jon Rahm on this one
Words: GolfPunk Photography: Getty Images
Talking ahead of this week's WGC-Workday Championship at The Concession Rahm stated that he believed the green books should not be allowed. Both players and caddies use the books that show maps of the greens along with the various slopes to read greens on tour.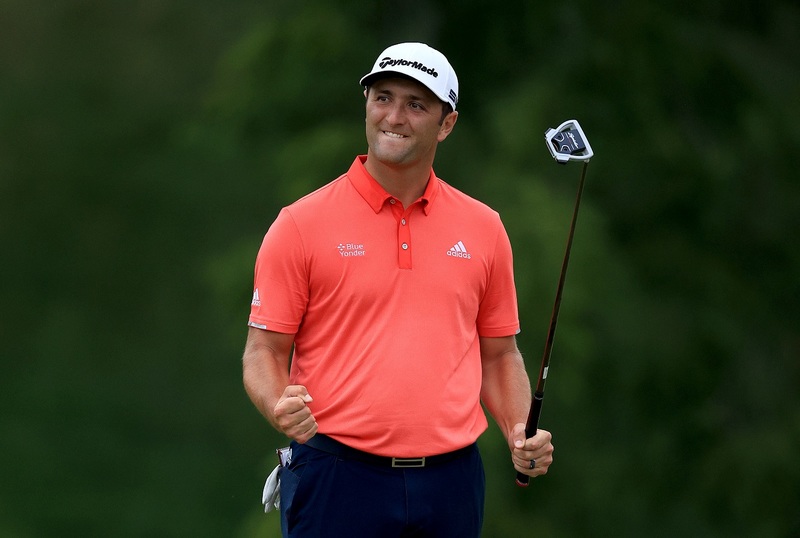 "My caddie gets them. I don't look at them because I just -- I'm a feel player, said Rahm. "I trust what I see. If I have a question, I'll ask him, and he might look at it if we're in doubt."
The Spaniard voiced that he feels being able to read greens is a skill and all part of the game.
"I've never spoken of this, I have to be honest, I don't think they should be allowed. That's my opinion. I think being able to read a green and read a break and understand the green is a talent, it's a skill that can be developed, and by just giving you the information, they're taking away from the game," said World number two Rahm.
They have been the topic of debate for many years, thinking it was just a matter of time until they were banned.
We agree with Rahm and add that seeing the time players take studying the books also adds to the length of the round. Slow play is a scourge of the game and all these artificial aids add another layer of time-wasting.
As the great Gary Player said, "You should sell tomatoes if you can't read greens."
Whilst at it, we would ban markings on the ball. It has become ridiculous the time some players take to line up the line on their ball ahead of taking a putt. Daniel Berger was quite frankly taking the p*ss with the routine he went through on his way to victory at Pebble Beach recently.
---
And another thing...