PGA Championship
May 21st, 2021
Was Catlin just a soft target?
American receives a penalty on another day of slow play
Words: GolfPunk Photography: Getty Images
John Catlin, a regular on the European Tour, was penalised for slow play in the first round of the 103rd PGA Championship for a breach of the pace of play policy. It is the first time a player has been given a penalty for slow play in a major since 2013. That year 14-year-old Chinese amateur Tianlang Guan was docked a shot at the Masters and rookie Hideki Matsuyama picked up a penalty at The Open.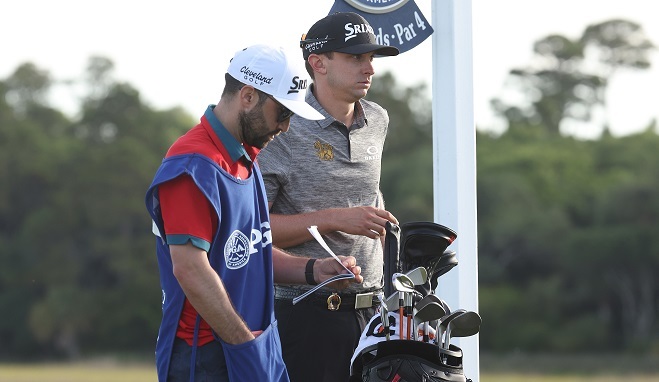 It is refreshing to see a player receive a one-stroke penalty for a breach of the PGA Championship Pace of Play Policy but it does slightly beg the question as to whether Catlin was yet another safe soft target?
Catlin, a 30-year-old American who was competing via a special invitation was timed taking 74 seconds to play his second shot at the 16th hole. The first 'bad time' resulted in a pace of play warning for Catlin.
However, he received a second 'bad time' at the 3rd hole, his 12th, where he took 63 seconds for his second shot. The result was a one-stroke Pace of Play Penalty.
The American was undoubtedly playing slowly but elsewhere, the pace of play was equally glacial. The star trio of McIlroy, Koepka and Thomas took some four and a half hours to play fourteen holes.
Koepka could never be accused of playing slowly and he arguably rushed his second at the opening hole through boredom, waiting for McIlroy to decide where he should take a drop after his errant tee shot. That shines the light on McIlroy and Thomas but god forbid a penalty for one of the golden boys of the tour!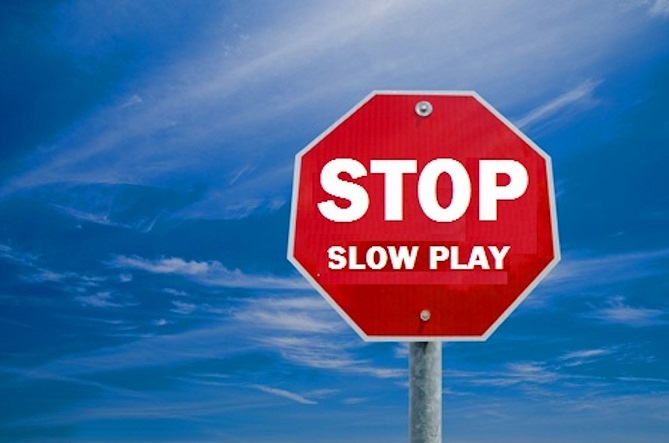 Until one or more of the more high profile serial offenders are penalised, many will not accept an appetite from the governing bodies to tackle slow play. So it seems until someone is prepared to 'grow a pair' and risk the wrath of top players or being blamed for losing a title, five-hour rounds plus are here to stay.
---
And another thing...