News
Dec 14th, 2016
Tiger's return: Commits to Riviera
Plus other likely appearances
Words: Tim Southwell Photography: Getty Images
Tiger has announced his first solid commitment for 2017 and will play the Genesis Open at Riviera Country Club on February 16th.
What?! He's not playing the Phoenix Open (Waste Management Feb 2)?!! Scaredy cat, scaredy cat, sitting on the, ... erm, driving... mat. Can't handle the 16th eh? All that beer-fuelled screaming and mocking?! Pah! You should be ashamed of yourself man. Remember when you got a hole in one there???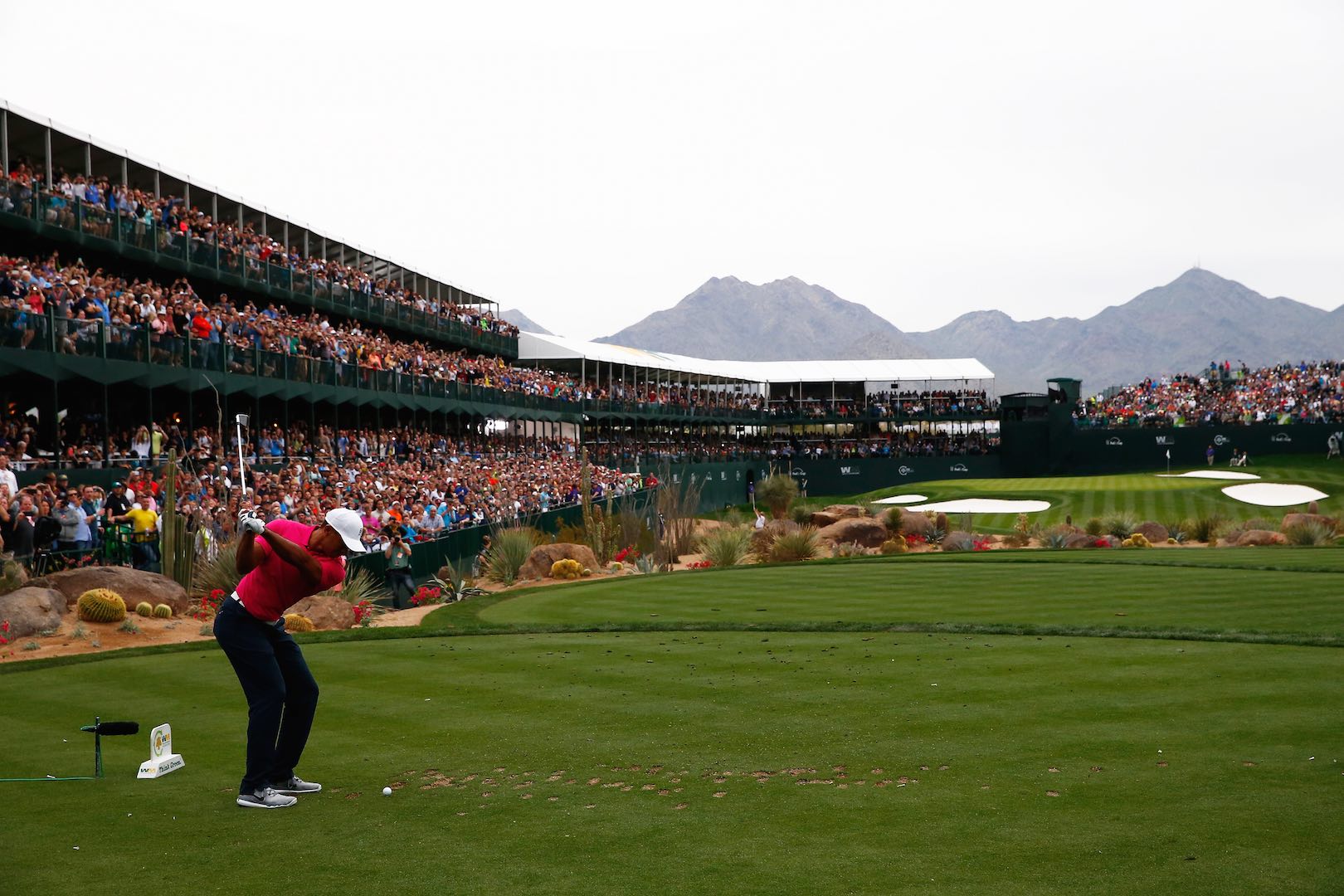 (He's actually not ruled it out at all, just hasn't 100% confirmed it: Ed)
Thanks Ed, I was starting to hyperventilate a bit there. Further investigation reveals that Tiger could actually play as soon as The Farmers Insurance Open (Jan 26-29) at Torrey Pines where Tiger has won eight times.
"I'm very excited to come back to Riviera and compete in the Genesis Open," Woods said. "This is where it all started for me. It was my first PGA TOUR event. I was 16 years old, I weighed about 105 pounds. It was a life-changing moment for me."
The Phoenix Open (Waste Management) has some competition for Tiger's services for the week as the European Tour's Omega Dubai Desert Classic is also happening 2nd Fenbruary. Either way, he will surely play the AT&T Pebble Beach Pro-Am (Feb. 9-12).
Just glad to see him back in the mix. Make some cuts, get some confidence and then move up the leaderboard.
Related:
Tiger Woods unusual new sponsors