News
Nov 5th, 2015
Phil Mickelson Dumps Butch Harmon
Time for a change after winless drought
Words: Daniel Owen Photography: Getty Images
Phil Mickelson has dumped swing coach Butch Harmon after working with him since 2007. With Lefty's two year winless drought his longest since he's been on tour, it may not come as a complete surprise to many.
However, when Phil first started working with Butch it was seen as a masterstroke by. We will see if he regrets it down the line.
"I've learned a great deal from him in our eight years together, " says Phil. "It's just that at the moment I need to hear new ideas from a different perspective."
Before working with Butch, Phil worked with Rick Smith, so this isn't his first change. Having not won since the 2013 Open, and currently 25th in the world rankings, Phil wants to give his game one last push. At 45 he's no spring chicken, and with all the kids coming in and showing that raw talent can beat experience, it's no surprise he's taking drastic measures.
Phil did the deed in person, flying out to Vegas in his private jet. Butch said of the meeting:
"We talked for about two hours. I completely agreed that sometimes you need to hear things a different way, get a different perspective on things. He's been frustrated the last two years. I thought it was a good idea that he would do this. He needs to hear things differently that maybe get him rejuvenated and get him back to what we all know he can be."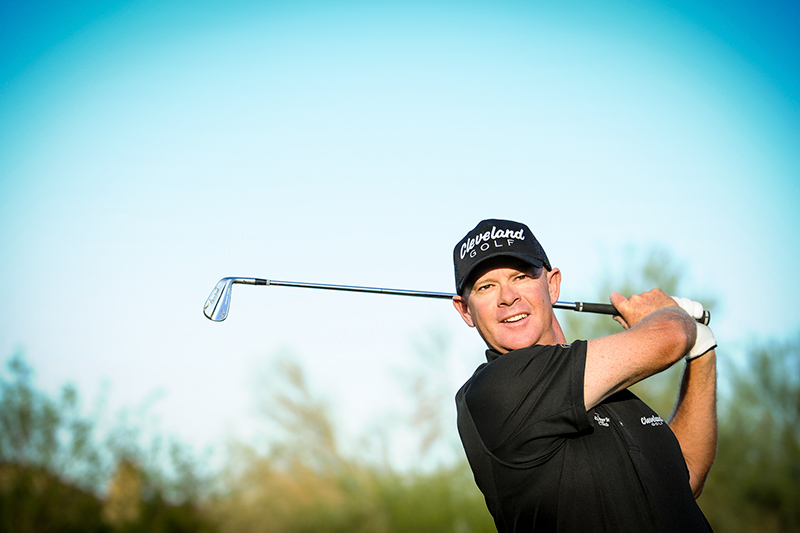 Phil is rumoured to have started doing some work with Andrew Getson. While largely unknown to the public, Getson is based out of Phil's old stomping ground of Greyhawk Golf Club in Arizona and has worked with Kevin Streelman. He's well regarded, and has even spent time coaching former US President Bill Clinton
The Aussie was enrolled in the same Victoria Institute of Sport golf program as Geoff Ogilvy and Aaron Baddeley, he was a real talent as a youngster. Unusually for a teaching pro, Getson played for ten years on the Nationwide, Asian Tour, and Australasian Tours. From all accounts he works with what the player has rather than trying to adhere to a strict philosophy, the perfect attitude for working with a maverick like Mickelson.
While Getson has not been confirmed Mickelson did have this to say on the situation going forward.
"I'm not sure if it's going to work out or what I'm going to do exactly. Butch is still going to help me in the sense that I'm going to run some ideas by him. After a while things just don't resonate and I need to hear something new.
"I respect him as a person and as a teacher and as a friend, and just wanted to talk to him in person about it. It's not something you do over the phone. He's been good to me long before we ever started working together. That stuff is never easy, but it's what he deserves."
These guys aren't holding any grudges, though. Unlike Tiger and his fallings-out with ex coaches, this split is totally amicable, purely on a professional level, and not a personal one. We doubt there'll be any sensationalist stories coming out of this pair in the future.
"Butch is still and always will be one of my better friends. We've had to share the most difficult times in our lives. His wife was battling some health issues and we talked a lot about it. Amy went through cancer and we talked a lot about it. He and I were sounding boards for each other."
Mickelson going to Butch was his big game changing moment: Go in to the camp of your biggest rival, and gain all the insight into what made him great. In this case Tiger Woods' ex-coach Harmon, the man who coached Tiger through his greatest triumphs, and who many believe would have taken him past Jack's major record if he had stayed with him.
In football terms this was like Man United signing Eric Cantona in 1992, the final piece in the jigsaw to make them great. Phil won 12 times with Butch's guidance, including two majors and a Players Championship, and it is fair to say Phil didn't have a sniff at even competing in an Open until Butch told him what's what. We can't help but think though that Butch will go on and help Rickie Fowler win his first majors, while Phil's days might just be done.
Will an unknown quantity such as Getson be the impetus for Phil's big comeback? We're unsure, but we'd love to see him have one great last hurrah.