News
Apr 5th, 2018
Nightmare for Sergio Garcia at the 2018 Masters
As he makes a 13 on the par 5 15th
Words: GolfPunk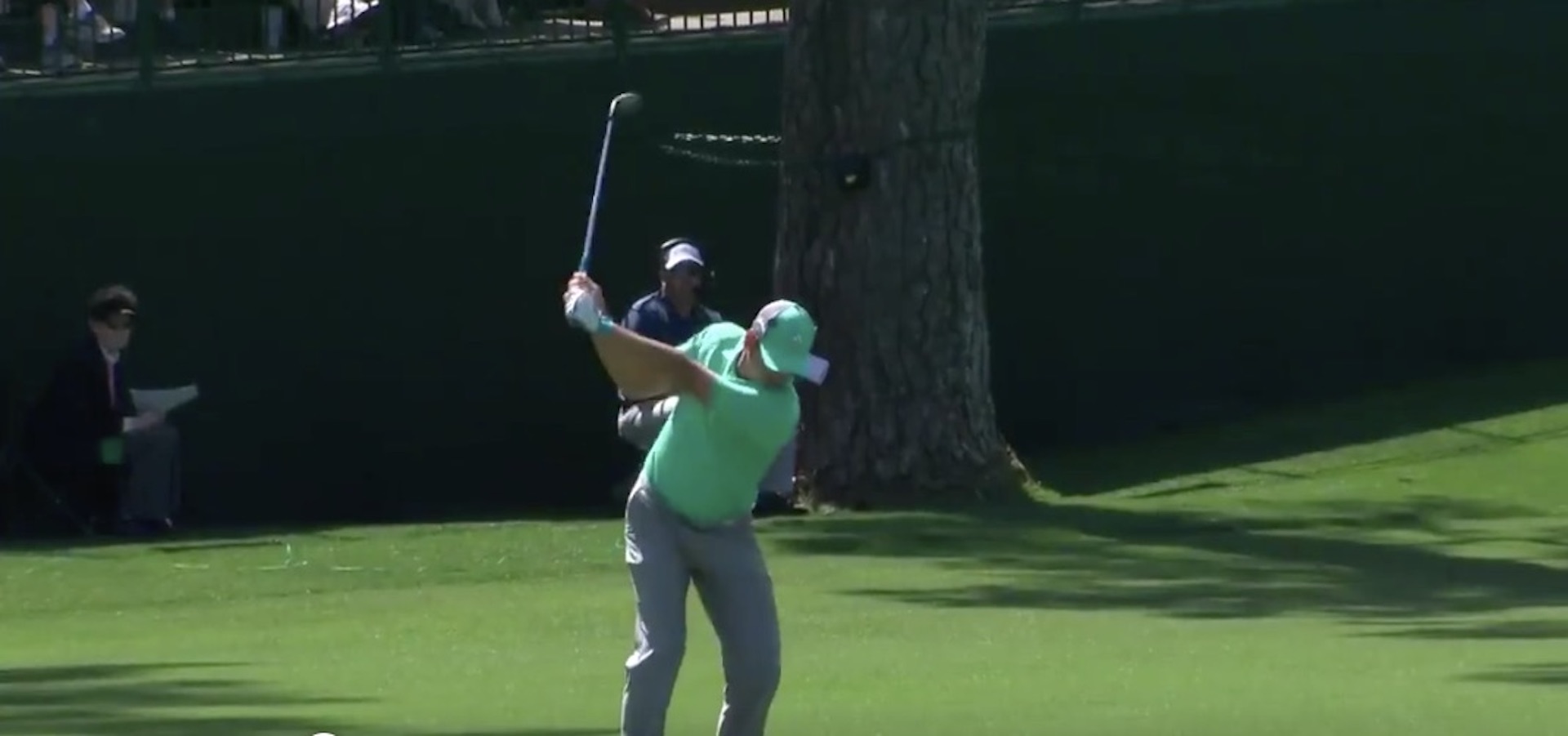 Sergio Garcia has had a right nightmare in the opening round at this year's Masters, as he carded a 13 on the par five 15th, to equal the record of most shots on a single hole ever.
Garcia was going along steadiy enough, making the turn at two over with a 38. Nothing amazing for sure, but no dramas. He made three birdies, but dropped shots on the 4th, 5th and then a double bogey on the seventh.
He birdied again on the 12th to bring him to +1. He dropped a further shot on the par four 14th, so was back to +2.
And then came the 15th..........
Sergio managed to dump a total of 5 balls into the water to card a massive eight over 13.
https://twitter.com/CBSSports/status/981975391941246977?ref_src=twsrc%5Etfw&ref_url=https%3A%2F%2Fwww.golfdigest.com%2Fstory%2Fmasters-2018-sergio-garcia-sets-record-with-octuple-bogey-13-on-augusta-nationals-15th-hole&tfw_site=GolfDigest
With the flag stick close to the front of the green that sloped toward the water, Garcia kept hitting wedges that hit the green and then spun back in the water. He finally managed to keep a ball up on the surface, and he duly one-putted that....
But a piece of history had been made, with the joint highest score on any hole at the Masters. Tom Weiskopf made a 13 at the par-three 12th in 1980, whilst Tsuneyuki Nakajima posted the same score on the 13th hole in 1978.
And to make matters worse, it is also the highest ever score recorded on the 15th, period!
To his credit, Sergio birdied the 16th, and then had pars on the 17th and 18th to card an 81. It is so sad to see this happen to a defending champion, and there can be no way back for him. So he will have to stick around for the weekend to hand over the Green Jacket to the next champion.
You might also like:
GolfPunk Magazine Issue 2: Read FREE here!! Masters Special PLUS WIN an amazing golf break at the legendary Kulm Hotel in St.Moritz PLUS a 4-Ball at Europe's best new course, Monte Rei