News
Oct 2nd, 2015
Mickelson Reaches Out
Calls Suzann Pettersen to show support
Words: The Brigadier Photography: Getty Images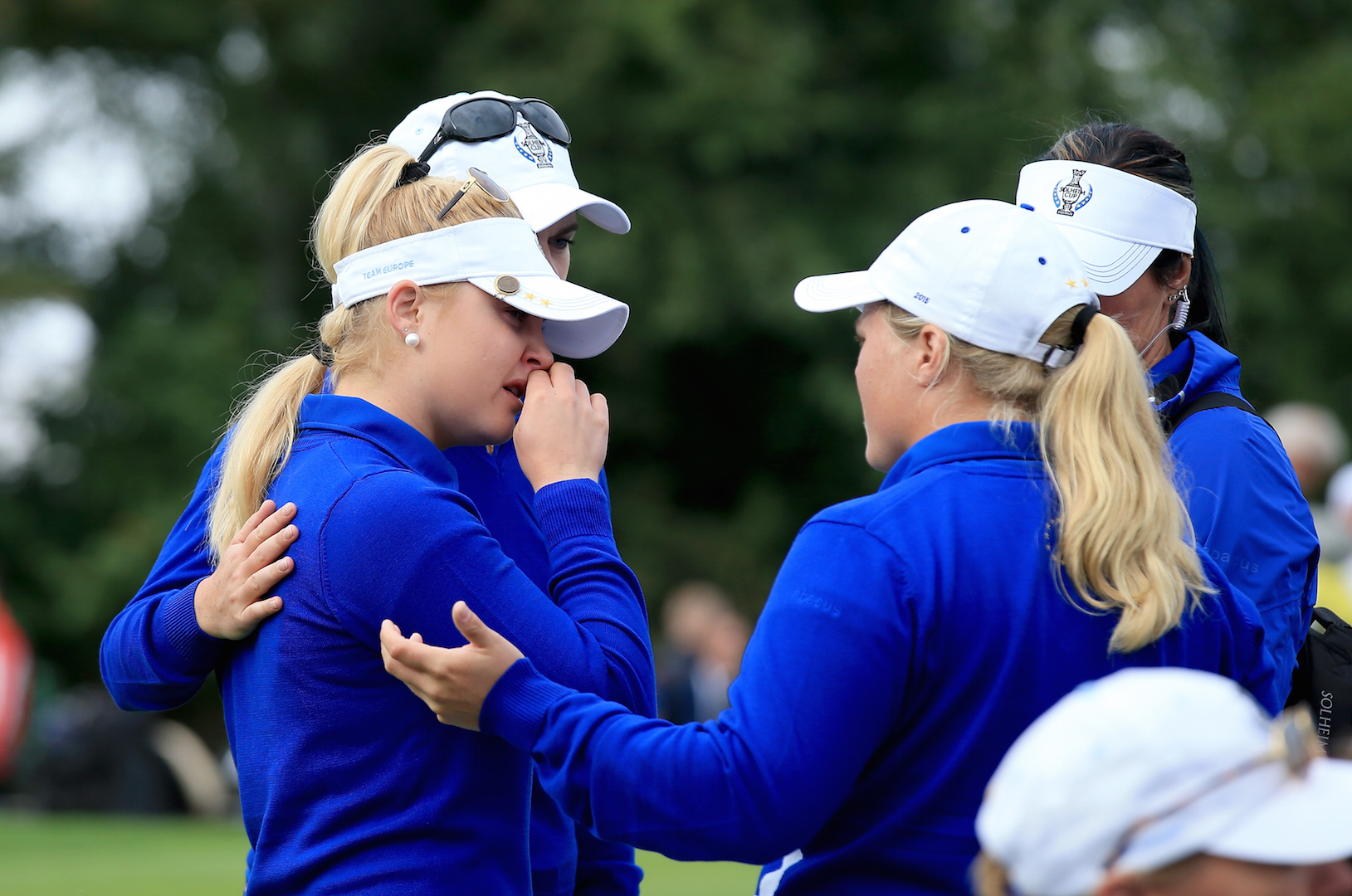 The aftermath! Tears all round.
In act of great sportsmanship, Phil Mickelson phoned up fellow professional golfer Suzann Pettersen to offer her his support after the controversy at the Solheim Cup. Both players are coached by Butch Harmon.
The controversy started when U.S. player Alison Lee thought a putt on the 17th green was conceded only to have Pettersen argue it wasn't. Pettersen and Charley Hull won their fourball, but it completely changed the course of the competition, with the American's roaring back in anger the reclaim the trophy.
According to Pettersen, in an interview on the Golf Channel's "Golf Central" on Wednesday night, it was a lengthy conversation, which took place on the Sunday night, just after the competition had come to an end.
"One of the first players to reach out to me was Phil on Sunday night," Pettersen said. "I don't know how I can thank him enough for the words and the hours on the phone, the conversations we had for the good and bad. This went both ways. He wasn't just trying to pat me on the shoulder, 'like this will be fine.' He asked me some critical questions, and I had to answer them. We all kind of ended on a good note."
We're all big Phil fans here, and we like his style. He's a gentleman and a scholar.