News
Oct 23rd, 2019
Josh Hill enters the record books
But misses out on the spondoolies!
Words: GolfPunk   Photography: Mena Tour  
Englishman Josh Hill entered the record books becoming the youngest player ever to win an Official World Golf Ranking (OWGR) event with his two-stroke triumph in the Al Ain Open on the Mena Tour.  But sadly, as an amateur he couldn't take home his £10,000 prize money.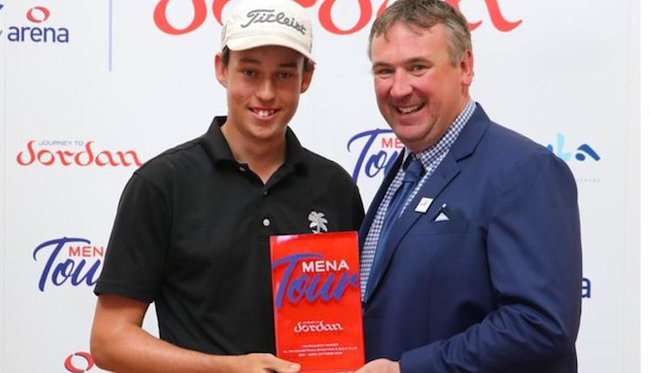 Hill won the event aged 15 years, six months and 27 days breaking the record of Ryo Ishikawa as the youngest winner of an official OWGR event.  Japan's 'Bashful Prince' was 15 years and eight months when he won the Munsingwear Open KSB Cup in May 2007.
"I really don't know what to say right now. I am shocked. If you had told me during the summer that I will be winning a MENA Tour title against professionals and become the youngest ever winner of an OWGR event, I would have laughed at the notion. I guess hard work pays," said Hill who was born and raised in Dubai is also the youngest member of the England Under-18 squad.
https://twitter.com/theMENATour/status/1187029482110115841
However, perhaps young Master Hill should not be so shocked.  He is the reigning Al Ain Men's Open champion for the past two years and also won the Faldo Series Middle East Championship on the golf course.  So, shooting stunning final round eight-under par 62 for the win whilst overhauling a three-shot deficit to Harry Ellis perhaps shouldn't be such a surprise.
England's Ellis had to be satisfied being the bridesmaid for the second tournament in a row after finishing tied second in the Abu Dhabi Open. He finished on 15-under par and the consolation this time was the winner's cheque of over £10,000 was his, courtesy of Hill's amateur status.
Maybe Josh's loss will be softened by the congratulations from some leading golf luminaries!
https://twitter.com/NickFaldo006/status/1187017899149594624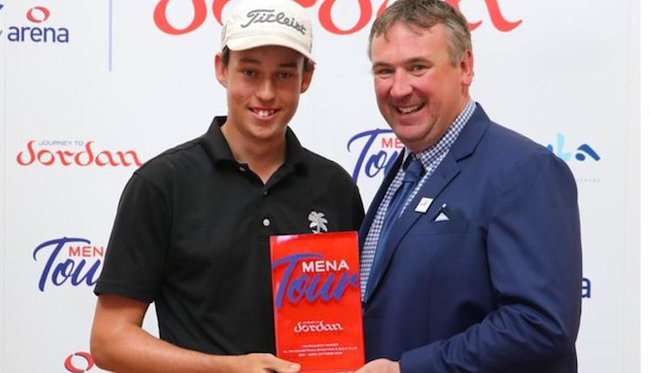 But then again, at 15, £10,000 buys a lot of KFC! So perhaps not!
And another thing...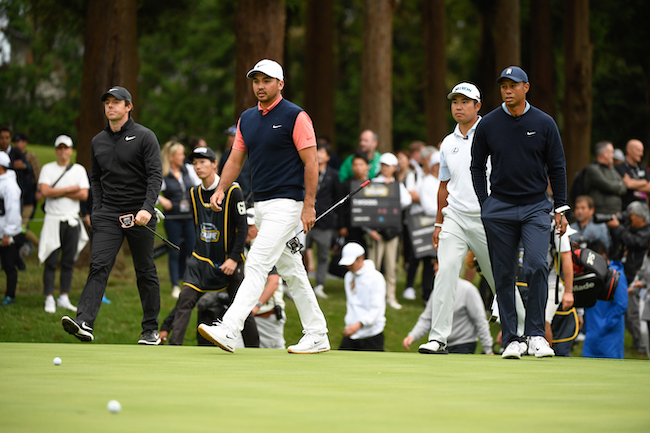 TAGS: Josh Hill, Mena Tour, Youngest Golfer, Harry Ellis, Al Ain Open, News, 2019