News
Oct 22nd, 2019
Day wins the Japan Skins!
But golf most definitely didn't!
Words: GolfPunk   Photography: Getty Images  
Jason Day gets in private jet, hot foots it from CJ Cup in China where he was 31st and then beats Tiger Woods, Rory McIlroy and home favourite Hideki Matsuyama to the spoils taking home $210,000 of the $350,000 pot.  Happy Days then (do you see what we did there?)!  Well perhaps for Jason but not really for golf as the inaugural 'The Challenge: Japan Skins' lived up to our pretty low expectations.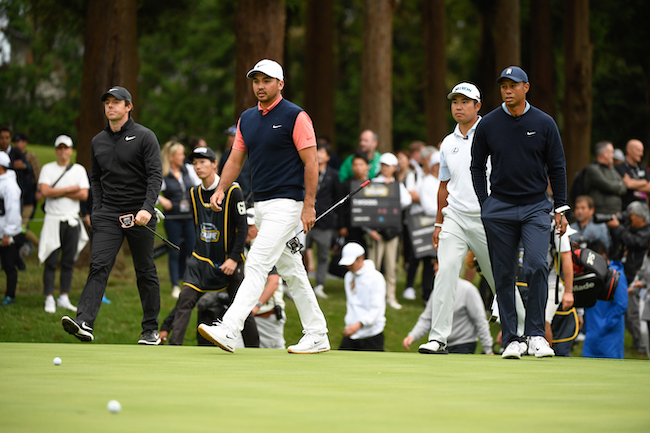 We love a skins game.  Between pals, for money that you can afford to lose (which given our recent putting form we would likely do), there is nothing better.  But between four professionals who must have also been given appearance money, after all those private jets don't come cheap, it was just all a bit contrived and did nothing for the game we all love.
The match report? 
Well Day won 8 skins including the $100,000 last to win overall.  Woods and McIlroy were tied on $60,000 each, albeit Woods took five skins to Rory's four.  Bringing up the rear was Matsuyama with a paltry one skin and $20,000.  To put that in context though, GolfPunk fave Carly Booth won the Czech Ladies Open this year taking home €19,200 and you might start to see where we are coming from.
Admittedly, the organisers tried really hard to make it a spectacle.  On the 4th each of the four players the chance to pick one of two greens to aim at and the winner would get $100k to donate to Save The Children but as the hole was halved, we're not sure what happened.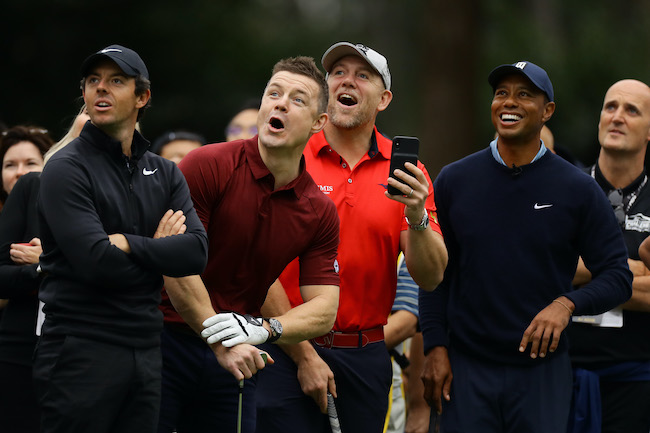 On the 7th the organisers added four rugby legends, presumably because they were in Japan for the Rugby World Cup and for no other reason. So, there was Mike Tindall partnered with Tiger Woods, George Gregan with Jason Day, Brian O'Driscoll with Rory McIlroy and Bryan Habana with Hideki Matsuyama. 
We're confident that Rory apart, our other golfers have no clue who their playing partners are and its very clear that the commentators don't (poor Brian O'Driscoll, first Ireland lose and then he's compared to Mike Tindall, ouch!).
https://twitter.com/GOLFTV/status/1186159428485017600?s=20%20
But perhaps the most interesting bit was the access to the players and we particularly loved how Rory tried to dismiss Brooks Koepka's recent stinging dismissal as him as a rival. 
Speaking ahead of the CJ Cup last week, the world number one was extremely dismissive of suggestions there was a rivalry between him and Rory.  "I've been out here for what, five years?" said Brooks. "Rory hasn't won a major since I've been on the PGA Tour. So I don't view it as a rivalry."  Awkward!
https://twitter.com/GOLFTV/status/1186173350181130240?s=20%20
We loved Rory's attempt to downplay the comments but it's hard to deny that Rory's last major was The Open in 2014, whereas Brooks has won four of the last eleven since the 2017 US Open.
Overall though, as we predicted, the inaugural 'The Challenge: Japan Skins' didn't really do anything for us or more importantly the wonderful game.  Let's hope that we can see broadcasters be more original in supporting golf and leave the skins matches for mates out for a bit of fun!
And another thing...
You Little Beauty: Tandridge Golf Club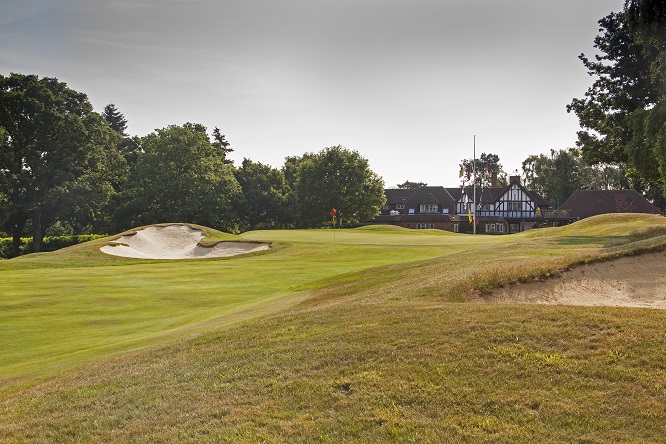 TAGS: The Challenge Japan Skins, Skins Game, Jason Day, Tiger Woods, Rory McIlroy, Hideki Matsuyama, News, 2019