LPGA Tour
May 2nd, 2022
Marina Alex wins the Palos Verdes Championship
American claims her second LPGA title with one shot victory
Photography: Getty Images
Getting your first win on the LPGA Tour is hard. But if you ask 31-year-old Marina Alex, the second one is even more so. Alex began the final round of the Palos Verdes Championship presented by Bank of America three shots back of 54-hole leader Hannah Green and dug deep on the final day, posting a five-under 66 to beat Rolex Rankings No. 1 Jin Young Ko by a single stroke at ten-under overall.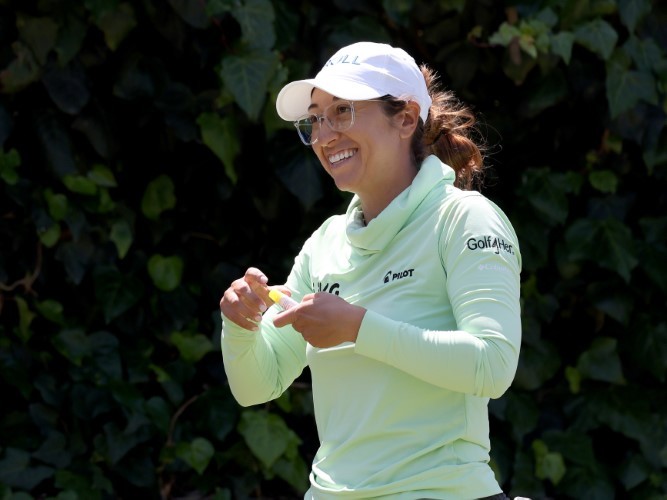 After an early bogey on the third, Alex rattled off six birdies, going back-to-back on holes 7 and 8 as well as 11 and 12, and couldn't bring herself to watch the final group finish, only letting out that sigh of relief when the final scores were tallied.
"Bogeys are weird, and I feel like people get uncomfortable at different points in the round," said Alex who hit nine of 14 fairways and 12 of 18 greens on Sunday.
"I was almost glad that I got off to a little bit of a rocky start because I was like, you know what? I got all that anxious anxiety, whatever kind of nervous energy out of my system. At that point, I kind of glanced at the leaderboard. I saw that Megan (Khang) had maybe gone like 3-under through 3 straight out of the gate. I was like, okay, it's game on. There are scores to be had out here. If I'm going to sit around and just try and make pars it's not going to win anything."
This is Alex's first victory since the 2018 Portland Classic – she won that event by four shots over Georgia Hall with a nineteen-under total – and the first time she's been in the mix since the LPGA Drive On Championship at Crown Colony earlier this year where she finished in a tie for fourth.
Though her week at Palos Verdes Golf Club seems to say otherwise, Marina has had a tough journey the last few years, battling a back injury that she said was caused by overuse during the COVID-19 pandemic, one that seemed like it could end Alex's career. Now that she's healthy and her game back is in form with the help of swing coach Claude Harmon III, the possibilities seem endless as she sets her sights on the Cognizant Founders Cup in her home state of New Jersey.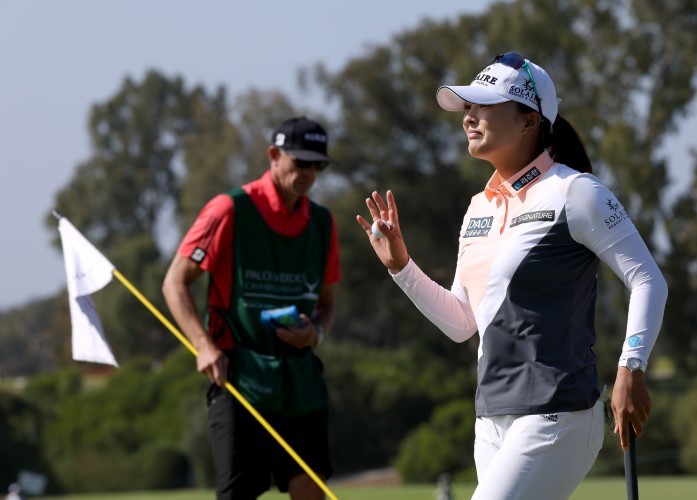 "I'm not going to lie. If you had talked to me last year or the beginning of even this year, I didn't think there was even a remote possibility that I was going to win ever again," Alex said.
"I didn't know how much longer I really wanted to be golfing ever again. I'm getting older. My back has been a struggle. I went into this year and I was like, I don't know how many more years I'm going to play if I'm being perfectly honest. I just want to give it my absolute best this year and put every single opportunity into playing and putting myself in contention and trying to win tournaments. It's amazing that it's happened."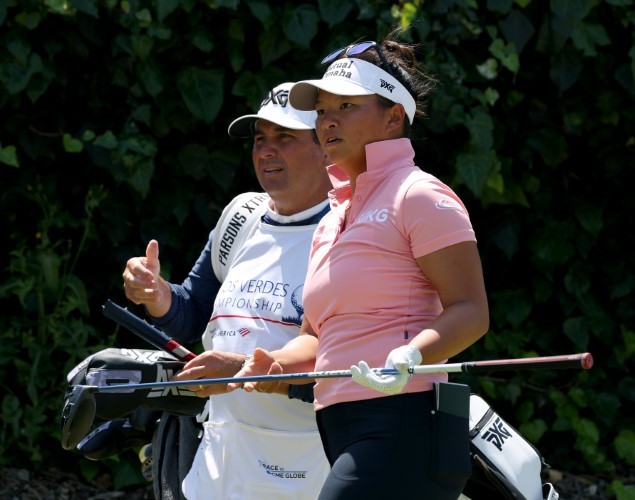 Thirteen-time LPGA Tour winner Jin Young Ko also carded a final round 66 on Sunday to give herself a shot at the title, but ultimately fell just short at nine-under total. After a tough finish at last week's DIO Implant LA Open, a tie for 21st, Ko came to Palos Verdes just wanting to enjoy herself on the golf course and not focus on winning, a goal she seems to have accomplished en route to her second-place finish.
"I played early today so I guessed today is going to be less windy than the first three days so it could be a chance to win if I play really well," she said. "I play really well in front nine and I play well today, and then it was really fun to play with Bronte. I'm good to be back."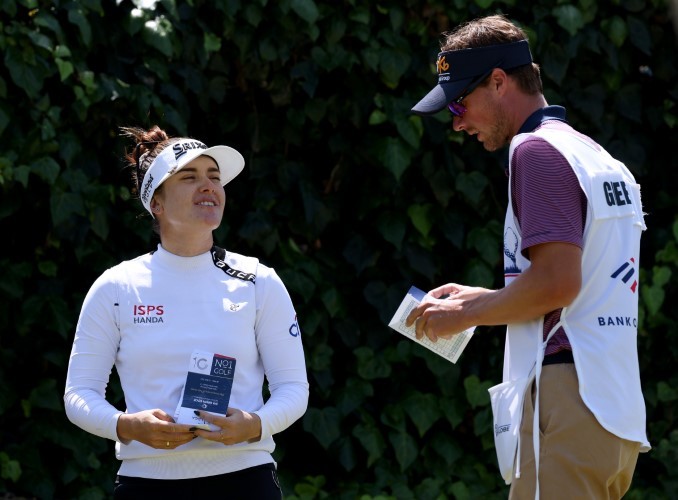 Rolex Rankings No. 3 Lydia Ko and American Megan Khang finished in a tie for third at eight-under with a foursome of players sitting at tied fifth, including UCLA alum Ryann O'Toole and overnight leader Hannah Green. Four more players rounded out the top-10 at six-under, most notably LPGA Tour winner Madelene Sagstrom and former Stanford Cardinal Albane Valenzuela.
---
And another thing...