News
May 29th, 2016
James Morrison aces to win BMW
But Rikard Carlsberg misses out
Words: John Dean Photography: Getty Images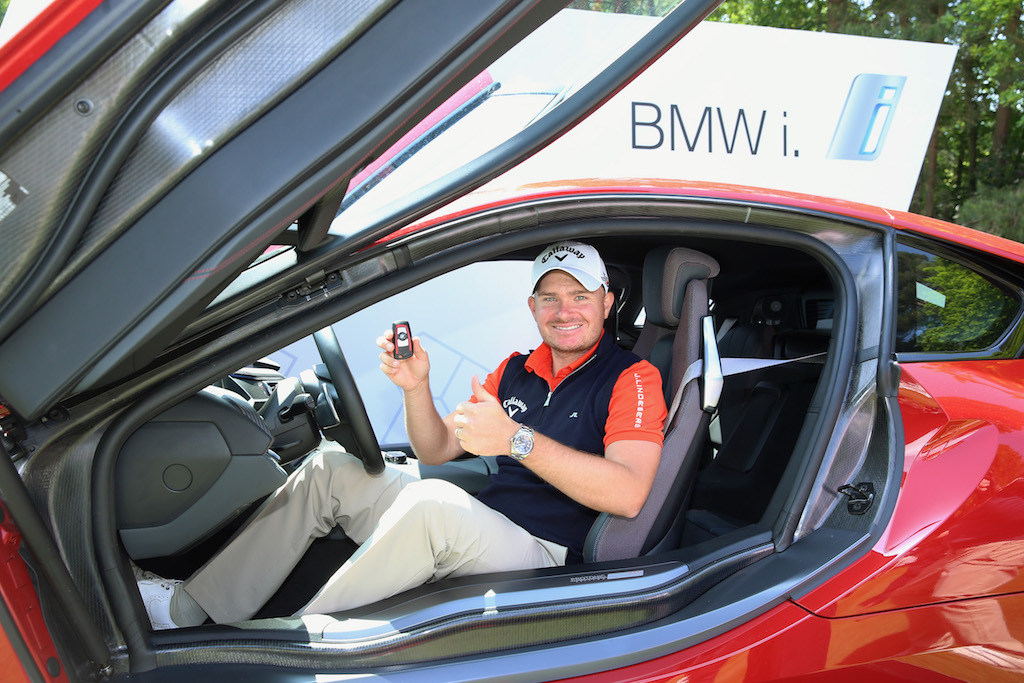 James Morrison won his second BMW in four years after acing the par three 14th hole in the fourth round of the BMW PGA Championship.Morrison holed a five iron from 187 yards to win a top of the range BMW i8, adding to the 6-series Gran Coupe he won at the 2012 Irish Open at Royal Portrush.
https://instagram.com/p/BF_b3pay0WQ/
It was the third hole-in-one of the week at Wentworth Club, following Scott Jamieson on the tenth on Friday, which won him a BMW M2, and Rikard Karlberg, also on Sunday, on the second.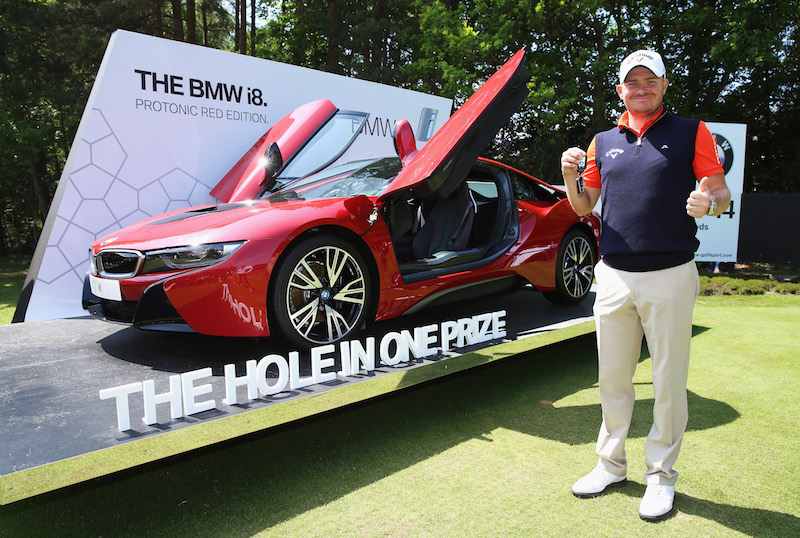 Morrison said: "I went from making double bogey to hitting the best shot I've hit all week, straight down the flag.
"Watching the highlights, it's gone in at real speed. I gave my caddie a bit of an earful as I thought it had gone over the green, but it was a great feeling when I realised it had gone in. The crowd were amazing.
"I'm going to keep the car, for sure. I've been looking for a new car anyway. I would have preferred to play better over the weekend – plus four at the weekend doesn't really get it done – but it's a nice end to a really good week.
Asked if he felt sorry for Karlberg, who did not win a prize for his ace, Morrison joked: "I'm going to Tweet him, Facebook him and text him tonight – he's going get it from both barrels."
Related:
Click here or on the image below to watch Will Wlicox's ace on the 17th and his fantastic celebration