News
Apr 1st, 2016
Golf club brings in helicopter to do the heavy lifting
As Shipley GC repairs signature hole
Words: James Greenwood
Shipley Golf club used a helicopter to help move 80 tonnes of rock to repair their seventh hole which was damaged in floods.
The hole was severely damaged in the Boxing Day floods after Beck Burn burst its banks, washing away a large portion of the green.
A helicopter was deployed to carry 80 rocks all weighing around a tonne each to the seventh green to rebuild the hole and help protect it against potential flooding in the future.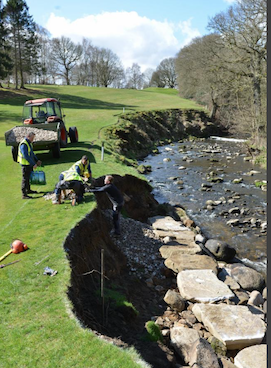 Glyn Brown, the director of greens at the club said:
"Using a helicopter started as a joke, but after we looked into the prices it was actually quite a favourable option."
"The seventh green is the furthest point on the course from the car park, so to use wagons to transport the rocks would have been a nightmare.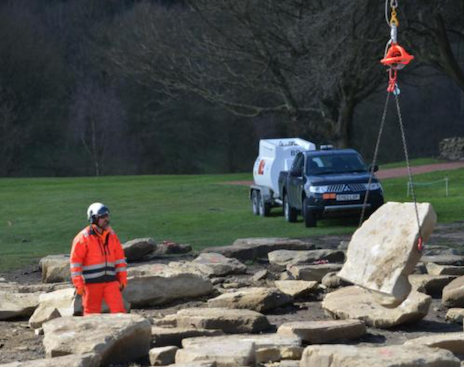 We had to do something because if we had not protected the green we would only have 17 holes, and the seventh is our signature hole, bordered by the beck."
Mr. Brown said the work cost around £22,000 and the helicopter transported the rocks and completed the work in the space of just a few hours.
"We pre-prepared all the rocks, drilling and shaping them so all the helicopter had to do was drop them into place," he said.
For a different building work read about how a man created The Masters Leaderboard out of Lego.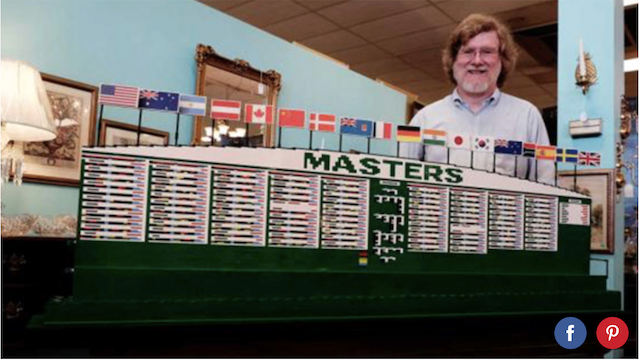 TAGS: Shipley Golf Club, Golf Repairs By Helicopter, News, 2016, Golf Course