News
Sep 11th, 2019
Golden Bear gives Rory his award
Third PGA Tour Player of the Year award
Words: GolfPunk Photography: Getty Images
Rory McIlroy has won the PGA Tour Player of the year award for the third time, beating world number one Brooks Koepka into second place, and he got the Nicklaus award from the Golden Bear himself whilst having lunch.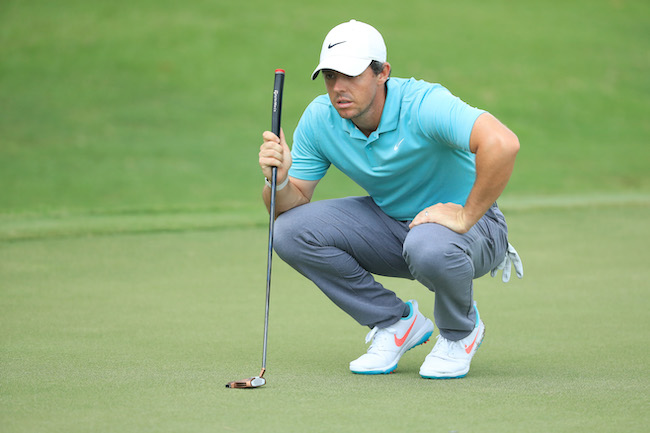 It was always going to be a tight one.  Brooks Koepka had a great year, winning the PGA Championship and finishing second in two other majors.  McIlroy won the Tour Championship, and with it the FedEx Cup, as well as the Players Championship and the Canadian Open. However, there was the disaster of failing to make the cut at The Open at Royal Portrush!
The trophy is decided by fellow professional PGA Tour players, who have played in at least 15 official FedEx Cup events during the season, and his fellow pros thought he was good enough despite his slightly up and down form.
The manner in which Rory received the trophy was pretty special.  Having lunch with Jack Nicklaus himself, apparently at Bear's Club, which the great man owns, some trophies began to appear.  Have a look for yourself:
https://twitter.com/jacknicklaus/status/1171957848454115328
First up was the Players Trophy.  "They do this to me all the time. They just bring these things out because they want to make me feel at home," said Nicklaus, putting on an Oscar worthy performance.
"That's the Canadian Open trophy." Says a bemused Rory, who starts to realise something a little strange is going on, as the trophy for his second win of the season appears.
"And that's the FedEx...Cup. The Byron Nelson, I know what that one is." Says a now mystified looking Rory as the four accolades he won across the season are now sitting in front of him. I mean you're not going to forget that one given the prize fund are you?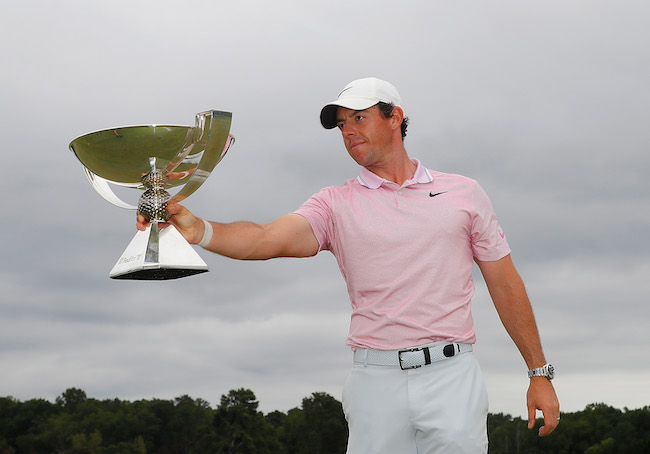 And soon they are joined by a fifth.
"That's you," says Rory when the Jack Nicklaus Award, a model of the great man himself appears.  "I've already got two of those," he adds, having previously landed the trophy for the PGA Tour's Player of the Year in 2012 and 2014.
"You've got three now, congratulations," says Nicklaus as he reaches out his hand to a laughing McIlroy amid applause from the onlookers.
"Wow," said a visibly shaken Rory, "that's completely taken me by surprise. I had no idea. Wow. Thank-you. I'm a little surprised, I don't know. I guess I thought I had a chance to win it but I didn't know whether guys thoughts because I won that major it might be the difference maker."
Well done Rory.  Great effort and what a way to get your peer group reward.  From the great man in his own place.  Lovely stuff!
And another thing...
Go faster Turbo woods by Cleveland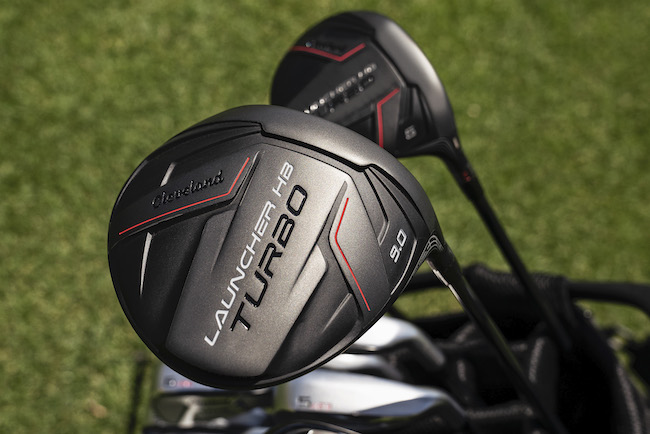 TAGS: Rory McIlroy, Jack Nicklaus, Brooks Koepke, Bear's Club, News, 2019, PGA Tour