News
Aug 16th, 2017
GimmeGate
Pettersen The Villain In Solheim Cup Controversy
Words: Daniel Owen Photography: Getty Images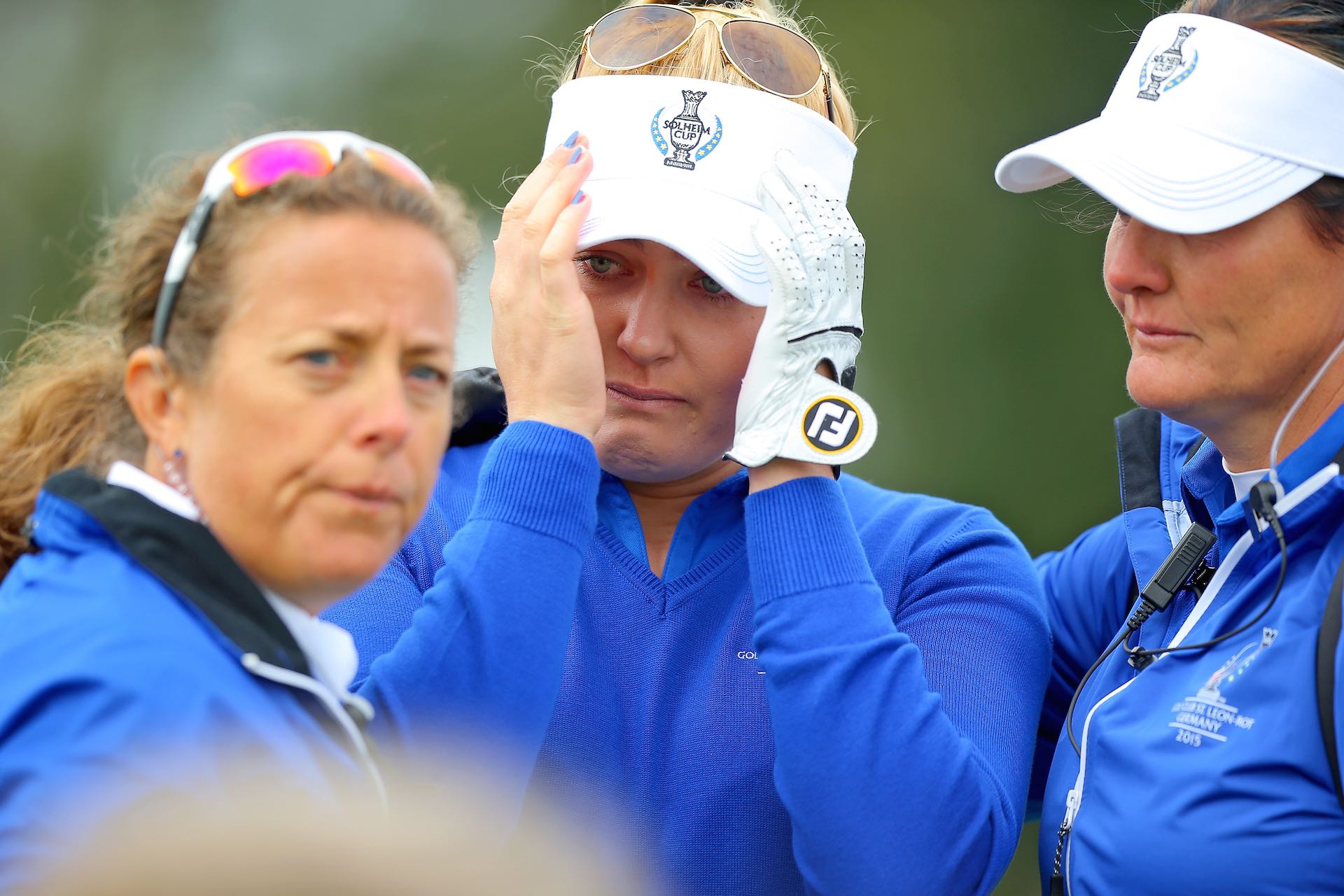 Charley Hull: "I am no good at weddings!..."
It all kicked off at the Solheim Cup back in 2015! Europe led 10-6 going into the singles, but the morning resumption of Saturdays four balls was shrouded in controversy as Charley Hull and Suzann Pettersen came from 1 down with three to play against Alison Lee and Brittany Lincicome to win the match one up. Then everyone went bersek and lots of people started crying. 
Lee missed a short putt on 17 and picked her ball up assuming it had ben conceded after Charley Hull had started walking to the next tee, before Pettersen claimed the hole hadn't been conceded. The ref intervened and awarded Europe the hole after the controversial incident.
Both Hull and Lee (who was playing in her first Solheim Cup), had to be consoled by team officials amid claims Europe had broken the game's moral code by not conceding from such a short distance. Four–time major winner Laura Davies went on the offensive:  "I am disgusted," said Davies. "Suzann has let herself and her team down."  Davies also said that England's Hull, 19, was not at fault.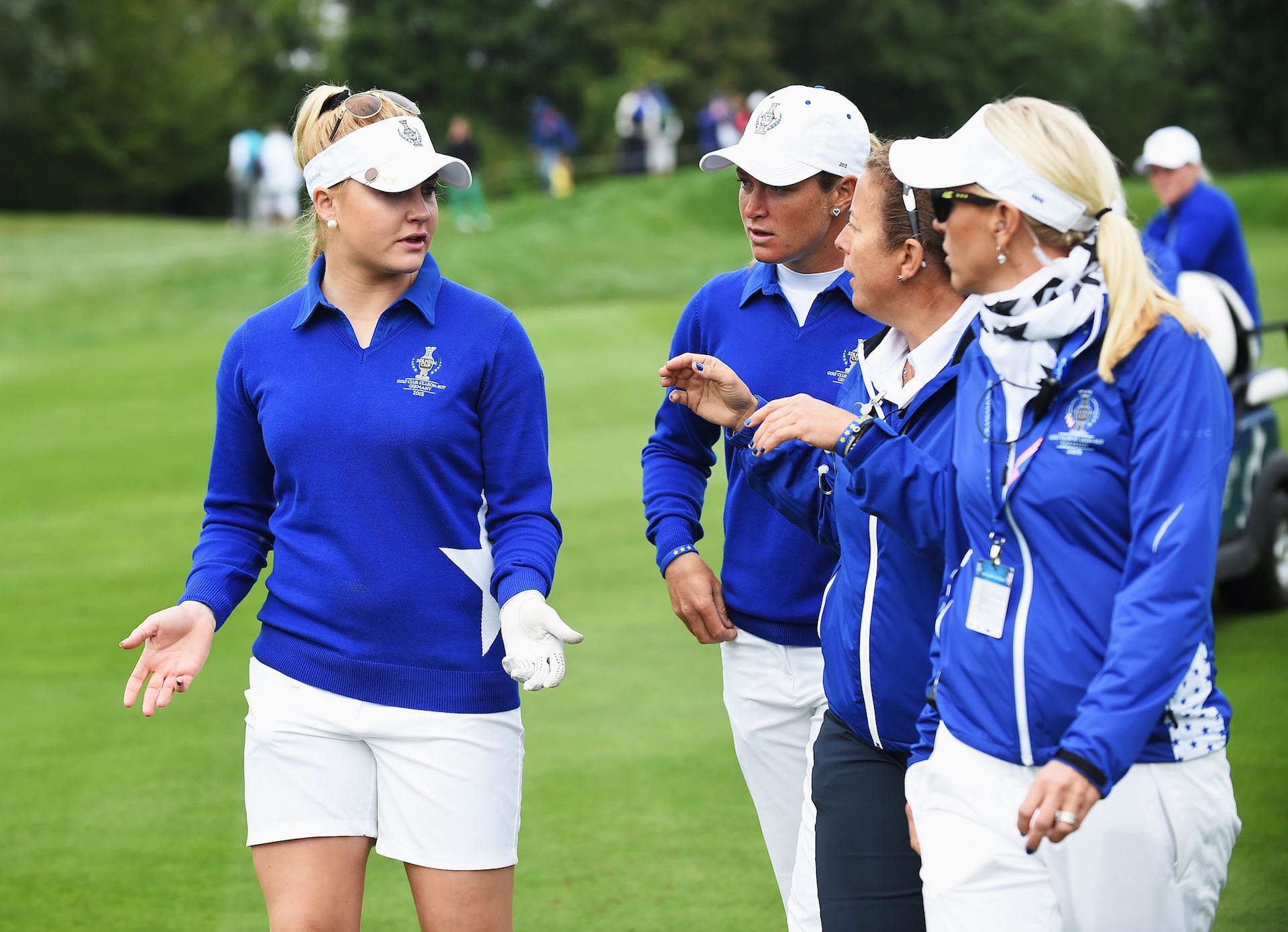 "Why is life so complicated?! Why can't we all just get along?!..."
US captain Juli Inkster thought Europe's action was "disrespectful," and added: "I couldn't believe it. I saw Suzann walk away. You don't do that to your peers. I expected Carin (Koch, Europe captain) to do something afterwards but she didn't."
Fat chance – Europe had got a Solheim Cup to win. 
Koch responded to Inkster's comments by saying it was Lee's mistake, adding: "Our team didn't concede the putt. She picked it up. It broke the rules. We considered changing the outcome but we would not have given the putt. They would have made her putt it. So, no. We all feel bad for Alison but she made a mistake."
But not that bad, eh?....
Hull stepped up to the plate and birdied 18 but was reduced too tears along with Alison Lee when it all kicked off after the match.
Laura Davies went on: "I'm Disgusted," she cried. "We have got our best player, Charley Hull, who has just won a point and she is in floods of tears. That tells you the wrong thing was done. How Suzann can justify that I will never, ever know. We are all fierce competitors but, ultimately, it's unfair. We have to play week in, week out together and you do not do something like that to a fellow pro.
"Poor old Alison Lee must think, 'I hope I never play a Solheim Cup again'. She has had food poisoning and now she has been wronged by one of the most senior players in golf and used to be one of the most respected players. I know Pettersen is angry and justifying everything, but she has let herself down and she has certainly let her team down. I am so glad I am not on that team this time."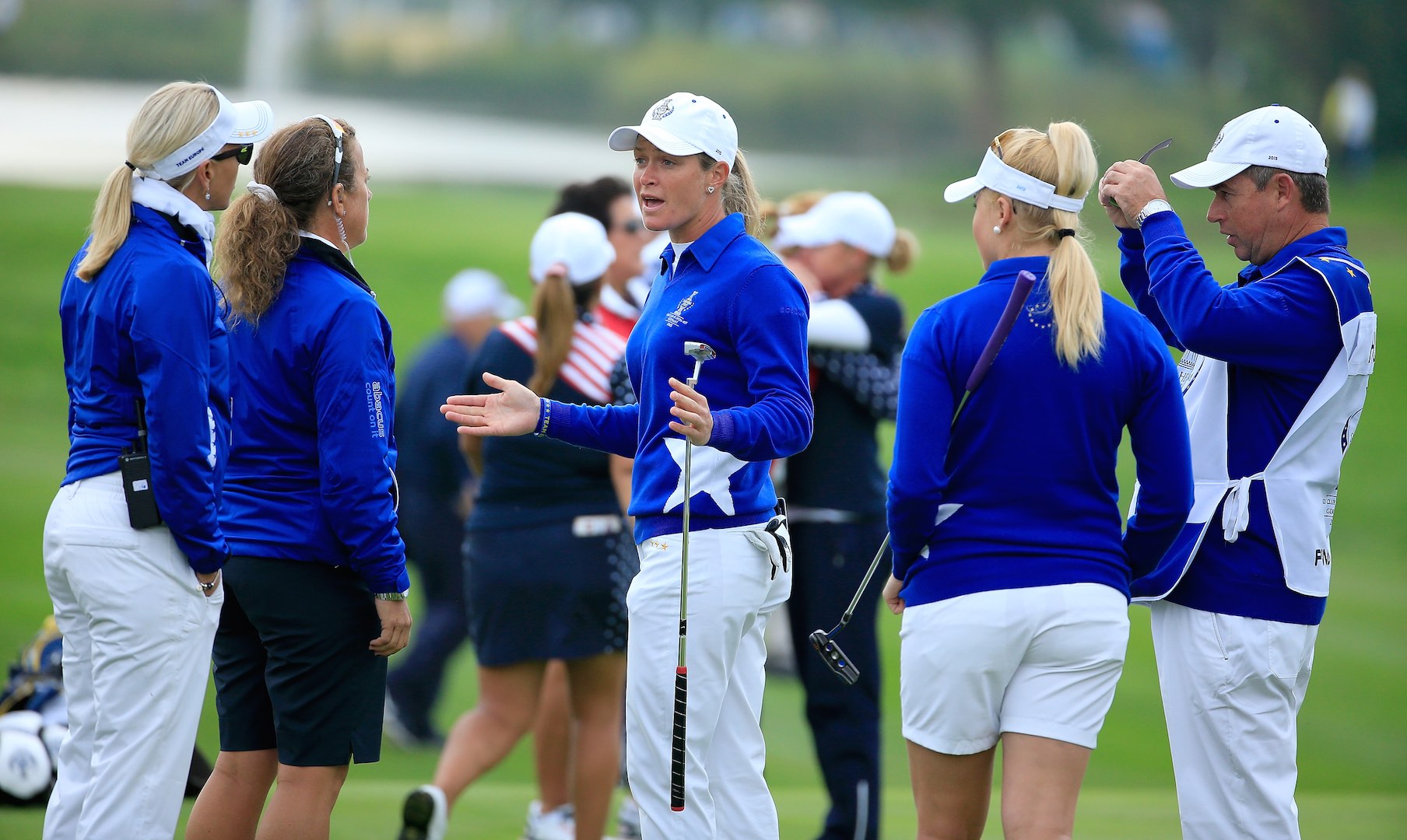 "All I said was 'nyaah, nyahh, no one likes you!"
US captain Juli Inkster was overheard to say: "If that's the way they want to play, let's go," with Stacy Lewis adding: "Let's use this to motivate ourselves," before leading several of her team-mates in a chant of "Class, style, U-S-A."
Now even if she was right to feel aggrieved, that might be the dullest chant we've ever heard. Give us a "mashed potato" or a "bababoey" any time over that, and that's saying something.
GolfPunk's Verdict:
Europe were bang out of order. Both players walked off the green as if they had conceded the putt. Suzann should take a leaf out of Jack Nicklaus's book: Check this out.
Jack Nicklaus & Tony Jacklin Discuss The Concession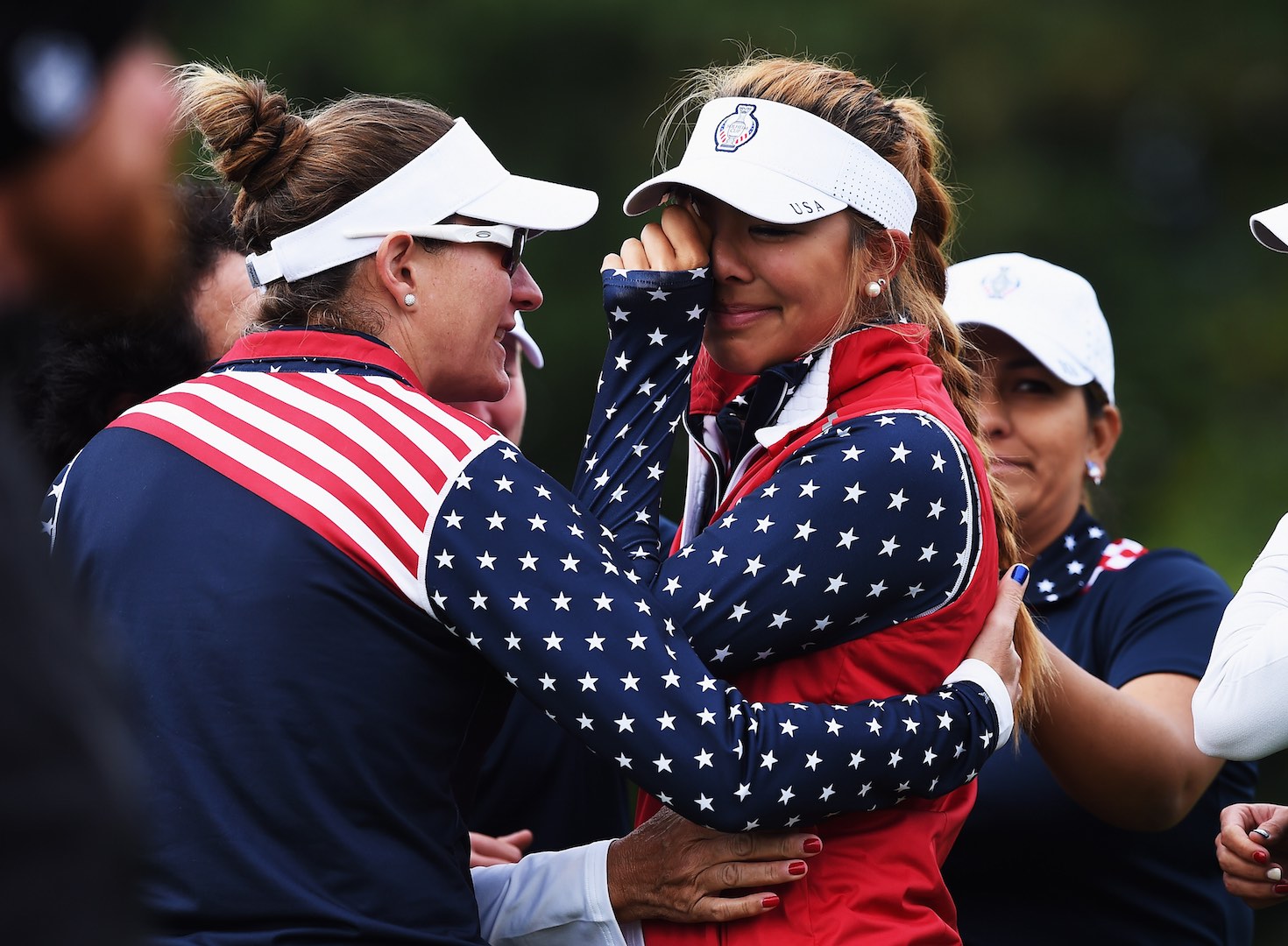 "And then she said 'no one likes you...'"
TAGS: Solheim Cup, LPGA, Ladies European Tour, Charley Hull, Suzann Pettersen, Alison Lee, Brittany Lincicombe, News, 2017