News
Feb 16th, 2016
Boston Red Sox player dumps golf buggy in lake
Mookie Betts to stick to baseball
Words: John Dean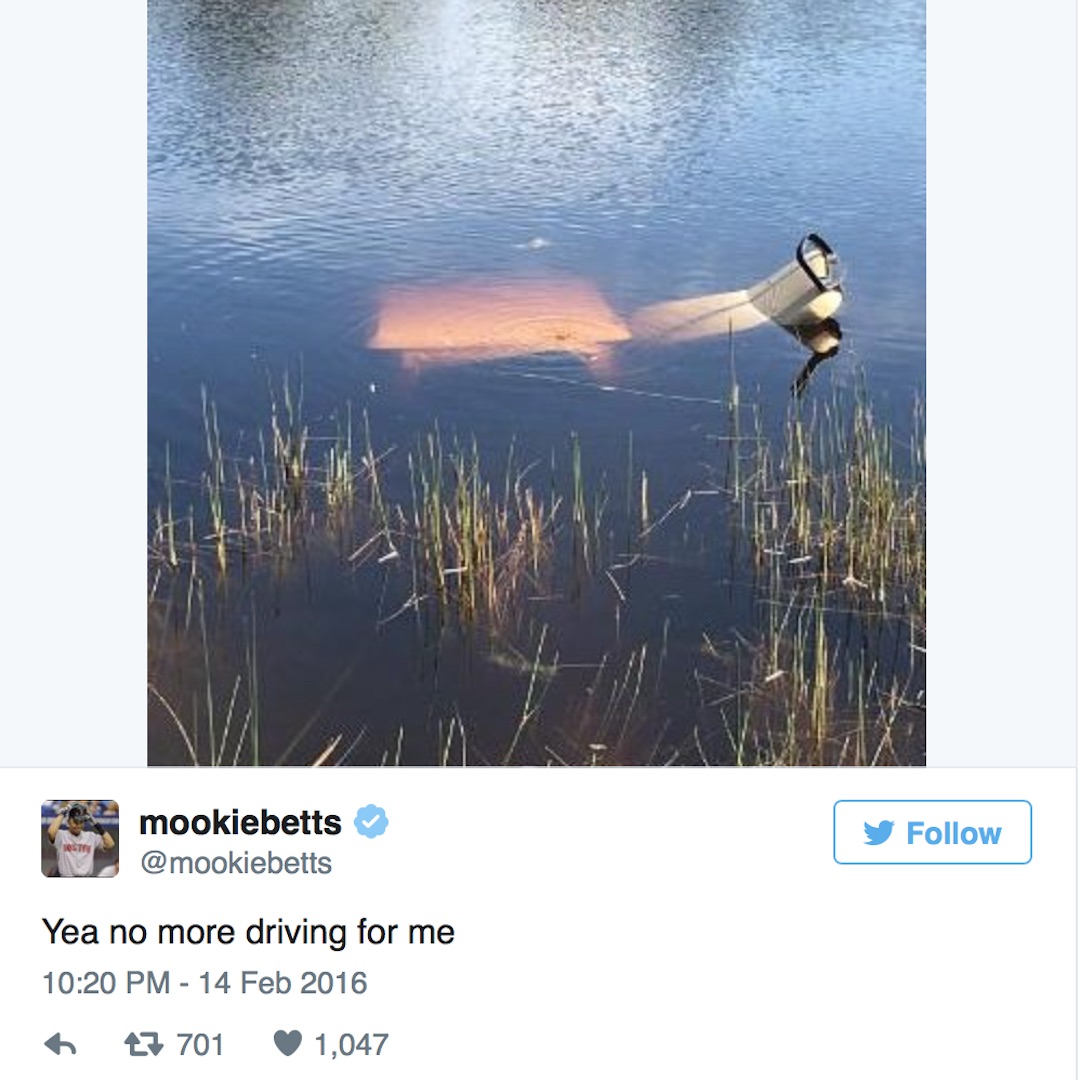 Mookie Betts, a young outfielder for the Boston Red Sox, had a bit of a mishap on the golf course at the weekend. This is what occurred.
Betts was out playing with fellow Red Soxs Travis Shaw and Deven Marrero, when he somehow contrived to drive his buggy into the water. Or rather, as he later claimed on social media: "It rolled in there."
Betts, having reported to the Red Sox camp in Fort Myers, Florida, told Rob Bradford of Boston's WEEI:
"I left my club on the last hole and I went back to get it. Parked on a hill. Thought I pushed the brake, but it didn't brake, obviously. I didn't push it all the way in. I ran to get my club and by the time I turned around it was going in the pond. That's pretty much it."
"That was probably one of the most helpless I felt," he added. "I don't know how you want to say it, but there was nothing I could do. I couldn't pull it out, couldn't salvage anything — well, we got our wallets, didn't get our phones, but got our keys. We didn't really lose anything but phones."
Best stick to baseball Mookie! We love the name by the way.
For more mechanical fun click here or on the image below to see a robot hitting a hole in one on the 16th at the Waste Management Phoenix Open.