News
Oct 25th, 2019
Bio Kim has suspension reduced
But he still has a whole year to find something to do
Words: GolfPunk  
Bio Kim has had a busy few weeks.  Starting the month by giving the finger to a member of the crowd at the Daegu–Gyeongbuk Open, he won the event before being given a £6,500 fine and an unbelievably harsh three-year suspension. Luckily, the Korean Professional Golfers' Association have seen sense and reduced that ban to one year following a meeting between the Tour's board of directors.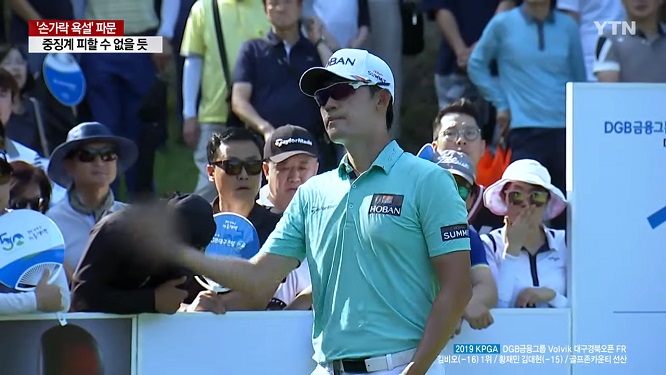 Kim was given his suspension last month after sticking his middle finger up at the crowd after a camera went off during his downswing on the 16th tee in the final round.
https://youtu.be/n1FuWBfzWQM
He went on to win the tournament but was later fined £6,500 for his actions as well as the draconian three-year ban from the Tour by the KPGA who felt he had "damaged the dignity of a golfer with an etiquette violation and inappropriate behaviour."
GolfPunk felt the punishment for merely flipping the bird was, to say the least over the top, and pondered if he could spend the year on the Korn Ferry Tour.  Come on, how could you not feel sorry for Kim, look at him when he received his suspension.
https://www.youtube.com/watch?v=40RVOAs3n4U&feature=youtu.be
It appears that GolfPunk's view was supported by Kim's close friend, three-time PGA Tour winner Kevin Na who stood up for him whilst winning the Shriners Hospitals for Children Open with Na's caddie even wearing a "Free Bio Kim" hat during the week (which sounds like a cool name for an eco-friendly washing up liquid no?).
"Yes, what he did was wrong. Should he be fined? Yes. Three years is ridiculous," said Na. "You're taking a man's job for three years. Yes, he was unprofessional and there should be consequences for it, but don't take a man's job away for three years."
Hear, hear!
And another thing...
Pepperell finds motivation in Portugal!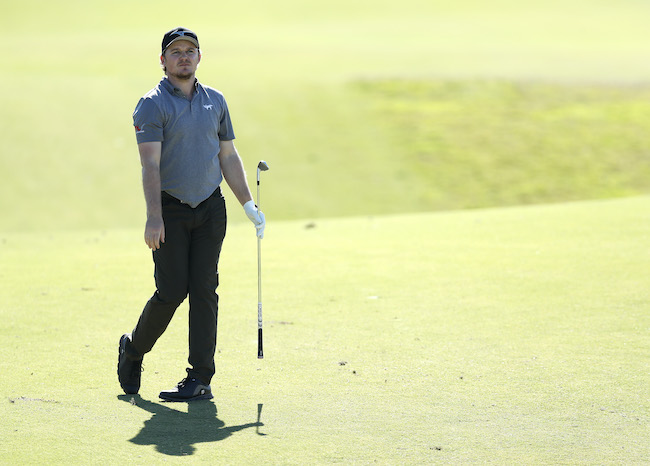 TAGS: DaeguGyeongbuk Open, Bio Kim, Kevin Na, Korean Golf, News, 2019