News
Nov 19th, 2017
Beef Johnston has the beef as he goes club chucking
At the RSM Classic
Words: GolfPunk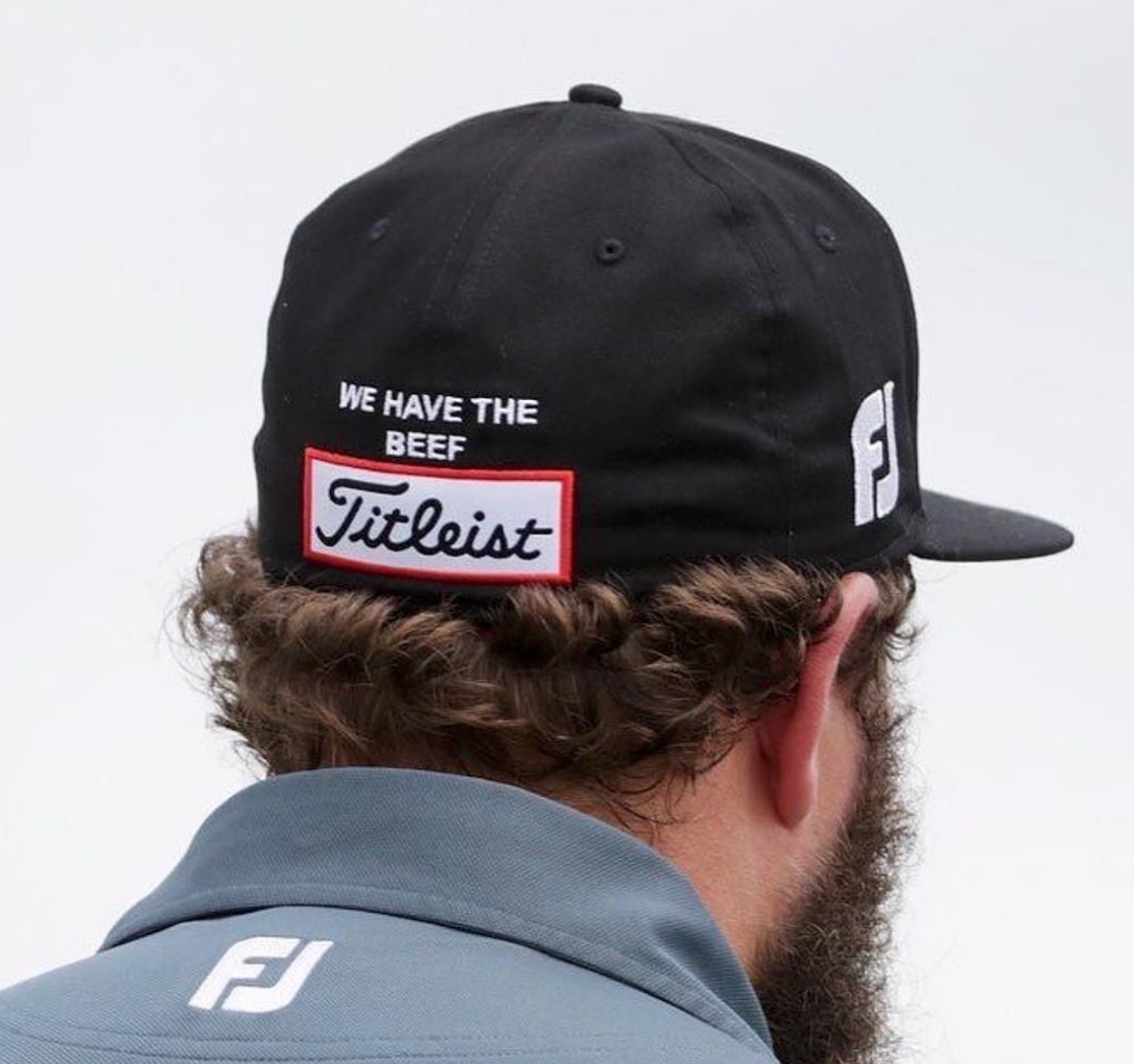 It was not Beef's week at the RSM Classic on the PGA Tour, as he managed to 'lose' two clubs en route to missing the cut. Here's what occurred.
Opening with a 3-over par round of 75, Beef then struggled his way to a second-round, 5-over par 77 and a missed cut in his final PGA tour start of the season.
Playing his thirteenth hole of the day – the par 4 fourth – he hit a three wood out of bounds, and promptly hurled the club after it into a marshy area.
He finished the hole light of one club, and with a nasty triple bogey on his card.
But that was not the end of the affair, as the tournament leader, Austin Cook, witnessed the event from an adjacent hole, and showed PGA Tour photographer Stan Badz the line.
Badz then waded in and retrieved Beef's 3-wood, and returned it to him. But Beef was having none of it, and told Badz to keep the club, and even offered up his head cover. Nice one, Beef.
"Yeah, I lost two clubs today, a 3-wood and a 9-iron," Johnston said. "I chucked the 3-wood in there (into the marshy area) and obviously I shouldn't do it … but I was just … it broke me today. It really did. It was one of those things, it just broke me.
"He (Badz) went in there and got it, and I was like, 'No, you go ahead and have that …' "
It ended a frustrating 2017, during which his best showing was a tie for 10th in Puerto Rico.
Related:
Tommy Fleetwood wins the Race to Dubai