News
Oct 31st, 2019
Annika Sorenstam making history again
At PNC Father Son Challenge
Words: GolfPunk
Stop Press: Sweden's Annika Sorenstam is set to become the first female professional to compete in the PNC Father Son Challenge. We've just picked the Brigadier up off the floor spluttering something about it never happening at West Hill or something. Yes, it is called a father son event but this is 2019 and actually the fairer sex has competed before.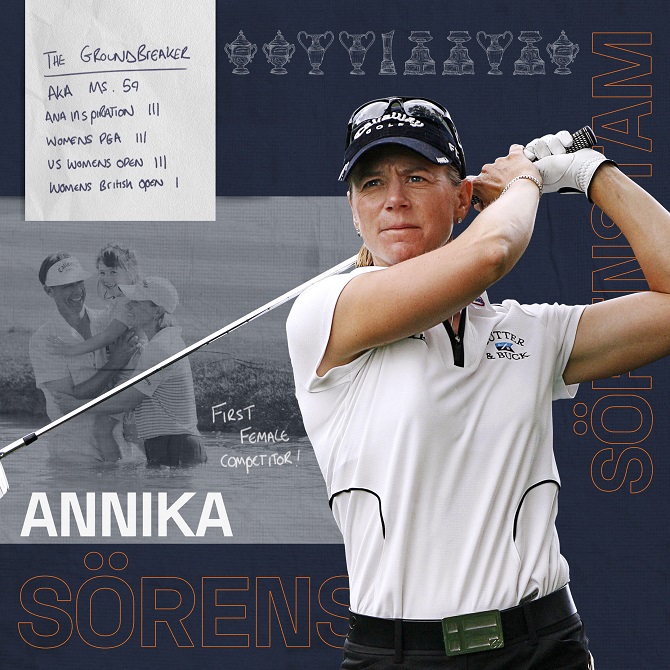 If we recall correctly both Fuzzy Zoeller and Bernhard Langer have competed with their daughters. The not so ground-breaking news therefore is, that Annika will become the first female professional to compete alongside her father, Tom.
This is not the first time that Annika has broken new ground in the battle of the sexes (if are we allowed to call it that these days). Back in 2003, she became the first woman since 1945 to tee it up alongside the men on the PGA Tour and more recently, she announced she would co-host a mixed strokeplay tournament with Henrik Stenson, the Scandinavian Mixed.
Annika said, "I can't wait to play with my dad at the PNC Father Son Challenge. He introduced my sister and me to the game and has been there providing support to us ever since. To tee it up with him in such a special televised event with so many of golf's global icons really means a lot. We will have fun."
The event takes place at The Ritz-Carlton Golf Club Orlando, Grande Lakes, and the Swedish pair will play alongside fellow major champions, Jack Nicklaus, Gary Player and Tom Watson from 5th to 8th December.
Annika, who is arguably the best female golfers in history, is a ten-time major champion, 90-time winner worldwide and eight-time Solheim Cup player as well as having captained Team Europe in the contest.
The winning team of the two-day, 36-hole scramble will also receive the Willie Park Trophy, in memory of the father and son British Open champions Willie Park Sr. and Willie Park Jr.
Commenting on the announcement, Alastair Johnston, Executive Chairman, PNC Father/Son Challenge, added, "Annika is a real trailblazer of the game of golf and we are excited to welcome her to make history at this year's event. The tournament regularly hosts some of the most iconic male champions and it is fitting that we add perhaps the most successful female golfer of all time to our field. We look forward to welcoming her and Tom in December."
To qualify for the PNC Father Son Challenge, players must have won a major championship or The Players Championship. Their partner must not hold a PGA TOUR card.
And another thing...
Anika and Henrik's Scandinavian Mixed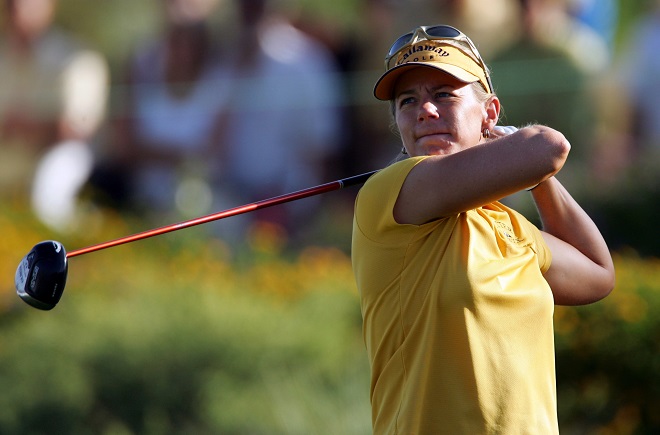 TAGS: Annika Sorenstam, PNC Father Son Challenge, Major Champions, Scandinavian Mixed, News, 2019, Golf Club