LPGA Tour
Apr 18th, 2021
Ko takes lead at Lotte Championship
Record low scoring as New Zealander nudges ahead
Photography: Getty Images
Low scores were plentiful at Kapolei Golf Club on Friday, with Lydia Ko, who carded a third-round 65 to sit at twenty-one-under a the top heading into the final day at the LOTTE Championship. Her 195 sets the new tournament record, four strokes better than Su-Yeon Jang's 199 in 2017.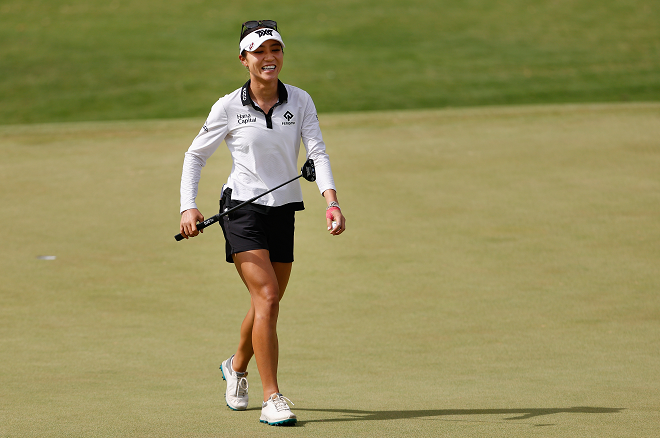 Ko got off to a slow start, carding only two birdies on the 1st and 7th holes, before kicking up a gear in her final holes. The 23- year-old birdied four of her last five holes, maintaining her second-consecutive bogey-free round of the tournament.
"My front nine I didn't get off to a fast compared to my other -- well, the first two rounds, but I tried to stay patient and give myself good looks for birdies. I had a stretch in the middle of the front nine where I had really long putts for birdies," said ko.
"So just trying to not make stupid mistakes and kind of keep it in control. Nice to finish up the round with two birdies on the last two holes. This is a golf course where even though it's windy it seems like everybody is playing so well, so you're just trying to make your share of birdies."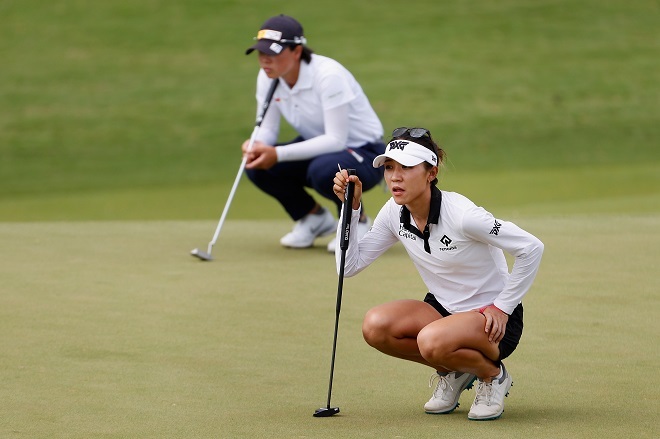 Ko has a familiar face on the bag this week, David Jones, who regularly caddies for Rolex Rankings number fourteen Sung Hyun Park. The two worked together for a time in 2020, and Ko knows that though their partnership may be coming to an end soon, Jones' help has been a necessity over the past three days.
"I said to David as we were walking down 18, We're like a contract show of relationship. We know when we are going to end," said Ko.
"But it's been fun, and obviously coming into this week it was kind of a last-minute I had to look for someone, and with Dave being somebody that had worked together before, I was already pretty comfortable."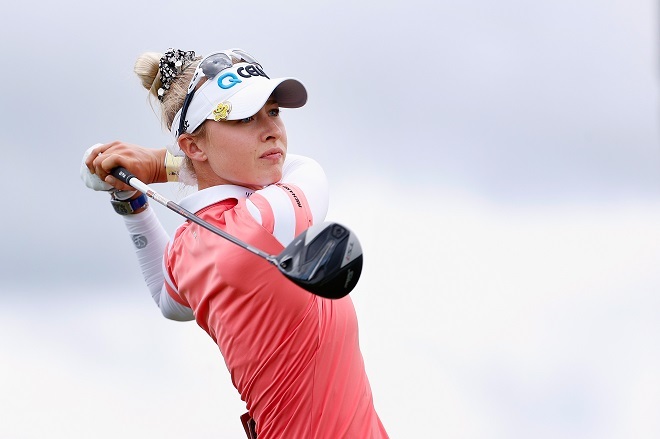 Lurking behind the New Zealander is five-time Tour winner Nelly Korda, whose third-round 63 ties her career-low 18 holes. Korda birdied six of her opening nine holes, hitting every green in regulation on the front nine. Despite a bogey on the 10th, due to a poor tee shot, the 22- year-old finished strong with birdies in three of her last four holes.
Korda returns to the final grouping at the LOTTE Championship just like in 2019 when she shared the 54-hole lead with eventual champion Brooke Henderson, yet ultimately finished eighth at nine-under. This year, she's looking for a different outcome as she goes for her second title of 2021.
"I just feel like it's like home. Kind of the same grass, wind, you know, I just like the layout of the golf course," said Korda.
"Hitting it close and making putts, you know, it's going well so far this week, so hopefully I can keep it going for 18 more holes."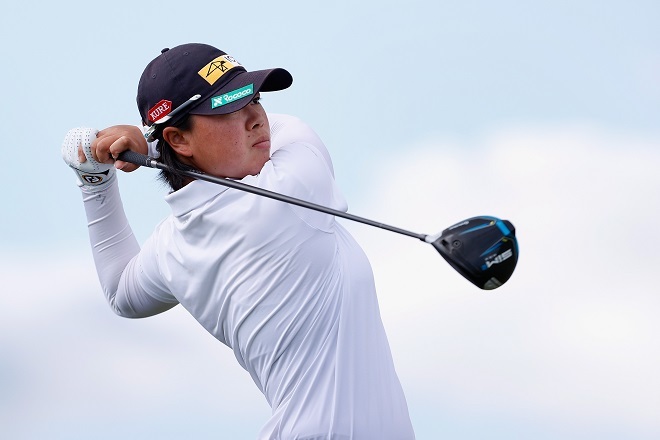 The 36-hole leader Yuka Saso fell to third heading into the final day, after she started Friday with four bogeys and three birdies on her front nine. The 19-year-old mentally reset heading into the last nine holes, recording two more birdies to fire a 71 and finish at seventeen-under.
"When I don't really play well or when I -- when the thing doesn't go my way I don't really talk too much. You know, I've been trying to fix that. I'm trying to communicate with my caddie as much as can rather than just being quiet. Yeah, I think I did that well today," said Saso.
Leona Maguire took advantage of moving day in her own right, setting a personal-best round of 65 to sit at -16. Amy Yang is six strokes back of leader Ko at -15, after firing her lowest round since the third round of the 2019 Thornberry Creek LPGA Classic (64).
"I was hitting the ball really solid out there and also putted so well. The hitting ball was very solid and I gave myself a lot of good chances, and at the same time putting was working well, so it was helping me like shooting low score today."
Lexi Thompson, Hyo Joo Kim and 2015 LOTTE champion Sei Young Kim sit in a tie for sixth at -14, with seven players tied for ninth at -13, including major champion Hannah Green and Tour winner Ally Ewing.
---
And another thing...