Latest
Jan 10th, 2020
Pete Dye dies at age of 94
Famed designer of Dye-abolical courses
Words: GolfPunk Photography: Getty Images
Pete Dye, designer of some of the world's most famous golf courses, has died in the Dominican Republic at age 94. His family announced his sad passing on social media: "It is with much sadness that we announce our leader, mentor and hero Pete Dye passed this morning at the age of 94.  Pete made an indelible mark on the world of golf that will never be forgotten. We will all miss him dearly."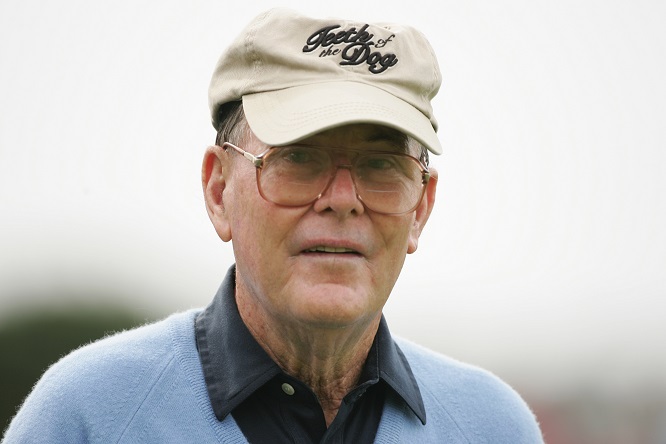 The PGA of America announced the news on Thursday, and its president, Suzy Whaley, released a statement in tribute of Dye.
"Pete Dye left an imprint on the world of golf that will be experienced for generations, painting wonderful pictures with the land that continue to inspire, entertain & challenge us," Whaley wrote.
Jack Nicklaus, who had worked with Dye, tweeted that he had lost a great friend
https://twitter.com/jacknicklaus/status/1215478013149794304?ref_src=twsrc%5Etfw
Dye, who was born in Urbana, Ohio, originally worked in the insurance industry but he started to turn his hand to golf course design in the 1960s. Dye designed numerous courses but is probably most famous for designing TPC Sawgrass in Florida, home of the Players Championship and the infamous 17th hole!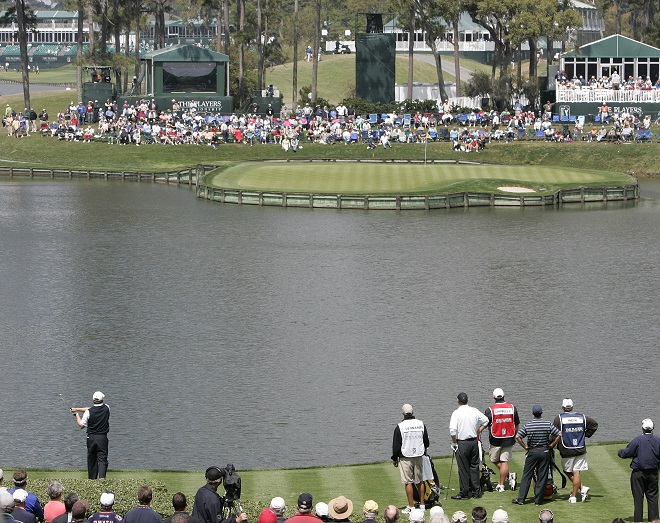 Other notable designs include Kiawah Island in South Carolina and Whistling Straits, in Kohler, Wisconsin, both of which have hosted the Ryder Cup and a major championship.
Pete Dye never thought golf was meant to be fair - "Life is not fair, so why should I make a course that is fair?".  Dye loved to construct courses and holes that visually challenged players at all levels from the rabbit to the best in the game.
Dye once said "The ardent golfer would play Mount Everest if somebody put a flagstick on top,"
Dye received numerous awards for his work in the golf industry and in 2005 he was honoured with the PGA Tour's Lifetime Achievement Award.
A great loss to golf but the Dye legacy lives on through his family who continue to design great golf courses throughout the world.
And another thing...
European Tour events in danger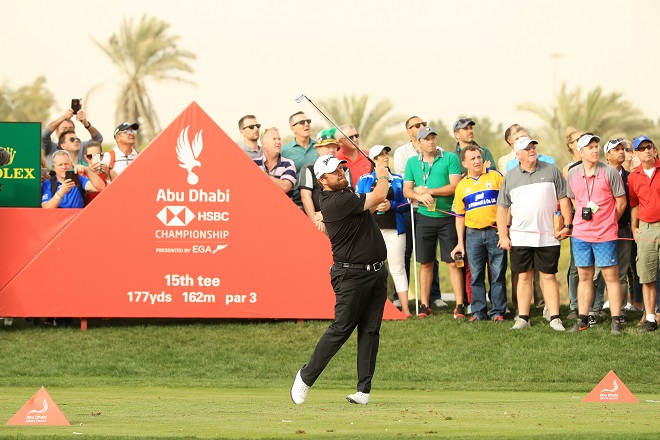 TAGS: Pete Dye, TPC Sawgrass, Jack Nicklaus, Kiawah Island, Whistling Straits, Latest, 2020