Golf Bedlam
Nov 15th, 2019
Ozzy lawyer sues the Poms
Sunningdale in court after booting out member
Words: GolfPunk
Retired Australian lawyer, John Cawood, is suing Sunningdale Golf Club after he was booted out over claims he was playing too often. The exclusive Berkshire club whose membership includes the likes of Sean Connery and the Boy Lineker rescinded the overseas membership of Mr Cawood after claims were made that he was playing more than 30 rounds a year.
Mr Cawood is seeking compensation from the club and an injunction to reinstate him to the membership. Clearly he believes it was a form of Kangaroo Court that saw him ejected in the first place (sorry couldn't resist that one!)
Sunningdale, is a pricey place to play with membership costing £60,000 plus an annual membership fee of £3,750. A single round green fee is £275, although members of the Police, Fireman, Ambulance services and Clergy can play for £150 (I knew that fancy dress outfit I got for the tarts and vicars party would come in handy one day! - Ed)
Overseas members pay a discounted membership rate but the expectation is that they will play a reduced number of rounds each year as most of the time they will not be in the UK. The court heard that in 2011 concerns were raised about the amount of time Mr Cawood was spending at the course and suggested he should become a full member.
The club raised the matter for a second time in 2014 and in 2015 his membership was revoked. The club pointed out that the 72 year-old had had been in the country for 11 months - far in excess of a normal six month tourist visa. In response, Cawood said his partner's parents were ill and that his partner was a British citizen which allowed him to remain in the country on a spousal visa.
Thomas Croxford QC, representing Sunningdale in court said it was estimated that Mr Carwood was one of the top 30 users of the club.
It does seem to us that the man from down under was perhaps taking the p*ss somewhat and we can see why Sunningdale asked him to upgrade to a full membership. It looks like we have a point of principle going on here and we know the only winners in these cases – them pesky lawyers!
The case continues and so we await the outcome.
And another thing...
Mayfair's disqualification is not enough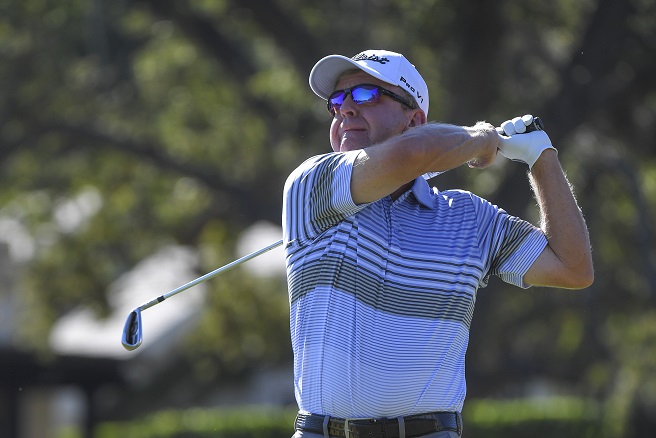 TAGS: Sunningdale Golf Club, Lawyer Sues Golf Club, Golf Law, Golf Bedlam, 2019