Golf Bedlam
Dec 9th, 2019
Golf Joke of the week
With Derek the Donkey
Words: Derek
Derek The Donkey, GolfPunk's grumpy horse-envier once again delivers his 'Joke of the Week'. As you know he likes nothing better than a proper good laugh as long as it's at someone else's expense...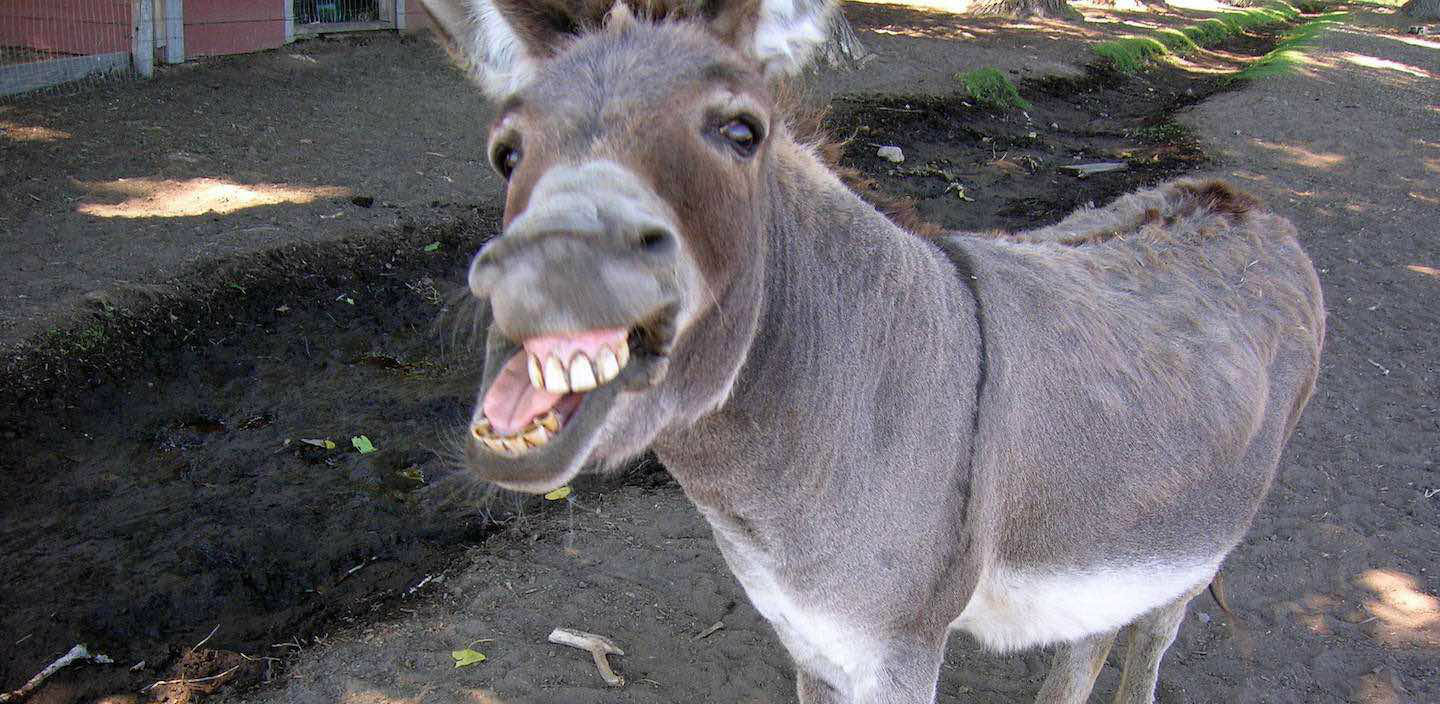 Joke of the Week
A husband and wife are on the 9th green when suddenly she collapses.
"Help me dear," she groans to her husband.
The husband calls 911 on his cell phone, talks for a few minutes, picks up his putter, and lines up his putt.
His wife raises her head off the green and stares at him.
"I'm dying here and you're putting?"
"Don't worry dear," says the husband calmly, "they found a doctor on the second hole and he's coming to help you.
"Well, how long will it take for him to get here?" she asks feebly.
"No time at all," says her husband. "Everybody's already agreed to let him play through."
Derek's verdict: Like it but are we allowed jokes about the wife anymore? 
And another thing...