FedEx Cup
Aug 21st, 2019
FedEx Cup Tour Championship
No Tiger but plenty of dosh in the kitty
Words: GolfPunk Photography: Getty Images
The finale of the PGA Tour season is upon us and already we have a leaderboard in the race for that crazy payout of $15 million to the winner. Thirty men, honourable and true, will tee it up at the East Lake Golf Club just outside Atlanta with dollar signs in their eyes. Justin Thomas already leads by two, crazy we know but then again, the whole thing is.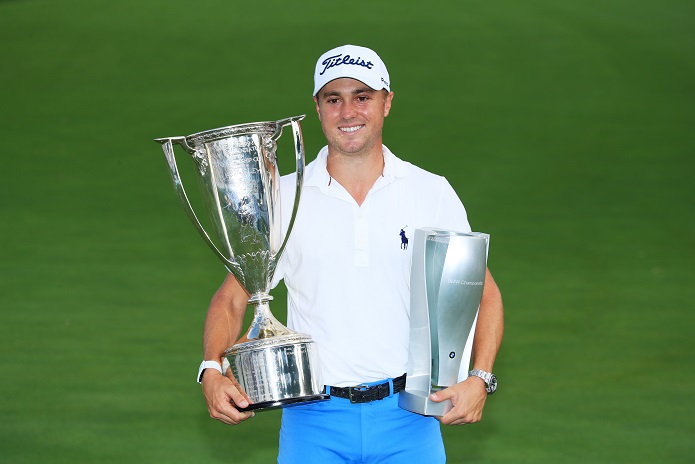 The Thomas win at last week's BMW Championship, due to the 'enhanced FedEx points',  catapulted the 26 year old American from 15th in the list to the top. The top five in the event heading to that first tee are
Justin Thomas (-10)
Patrick Cantlay (-8)
Brooks Koepka (-7)
Patrick Reed (-6)
Rory McIlroy (-5)
It is then a sliding scale of groups of five players each one shot further back, with the last group sitting on level par.
The whole idea is to avoid the situation, as was the case last year, where you have a winner of the Tour Championship and a separate winner of the FedEx Cup. For viewers watching the players come down the stretch it was very confusing to try and work out the permutations of who was winning the FedEx Cup and we totally get that.
What we don't get is what the FedEx Cup is trying to achieve. Is it to celebrate the best player over the course of the whole season?  In which case step up one Brooks Koepka! Or is it to find the in form player at the end of the season? If it's the former, then scrap the idea of a Tour Championship and the 'enhanced' play-off event points and award the cup to the man who leads the rankings at the end of the season.
If you want to have a season's finale where you hand out a ridiculous amount of money to guys who don't need it in the name of entertainment and hoped for viewing figures, then have a true play-off situation. By that we mean whittle the field down to 30 players, or less, by whatever means you decide appropriate and then let the dudes have a straight shoot out.
You will have a winner and it will be clear cut rather than having a guy starting the four rounds already 10 under!
Will he have been the most consistent player over the season, maybe, but one thing is clear he will have one huge smile across his face whilst the rest of us look on and wonder might that cash have been better spent elsewhere in promoting FedEx and the great game.
Related article 
The FedEx Cup play-offs - confused? You should be.