Fashion
Mar 27th, 2020
FOOTJOY LAUNCHES SPIKELESS COLLECTION
Expanded range of models for 2020
Words: GolfPunk
As the spikeless revolution gathers pace FootJoy is leading the way with a newly expanded range to suit all golfers. Following close behind the Pro|SL and Pro|SL Carbon, are the Flex XP, Flex, Contour Casual and Superlites XP all featuring innovative comfort designs, exceptional outsole technologies and versatility.
"Our versatile footwear options continue to remain some of our most popular shoes as golfers are increasingly looking for shoes that can deliver across their golfing experience both on and off the course. With reimagined designs with the introduction of innovative materials, we're so excited about our most extensive range to date with options to suit every golfer." Paul O'Hagan, European Marketing Manager, Commented.

FootJoy Pro|SL
FJ has set the standard, again, with the reimagined Pro|SL and Pro|SL Carbon. Crafted with an innovative and integrated sole design for the most comprehensive spikeless golf shoe in its history, Pro|SL combines unparalleled comfort with outstanding grip to drive power back into the golfer's swing. Accompanying the Pro|SL family in FJ's spikeless range are Flex XP, Flex, Contour Casual and SuperLites XP. The range covers all golfers' footwear needs from optimised on-course performance to off-course comfort, style and versatility.
Men's SRP: £149.99 | Women's SRP: £124.99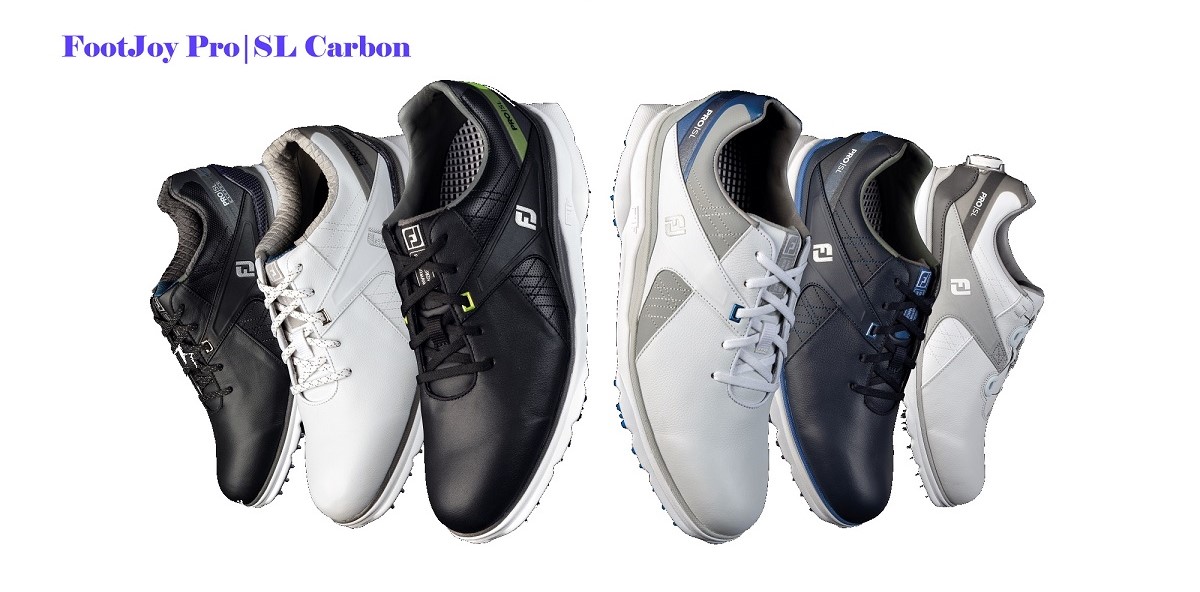 FootJoy Flex XP
Enjoy playability with unmatched versatility rain or shine, with FJ's new Flex XP. For the first time, the Versa-Trax outsole is combined with new waterproof uppers to offer ultimate comfort and performance. Complete with a high-density Eva Fit-Bed, Flex XP delivers the comfort and versatility of the original Flex model but with a 100% waterproof protection.
Mens SRP: £109.99

Contour Casual
The return of the Contour franchise in 2020 sees the introduction of an all-new Contour Casual to compliment the new spiked Contour model. Contour offers supreme comfort with a proven, unrivalled fit. The ultra-soft, waterproof NappaLUXE leather upper combined with a lightweight PU Fit-Bed offers exceptional comfort with added heel support.
Men's SRP: £99.99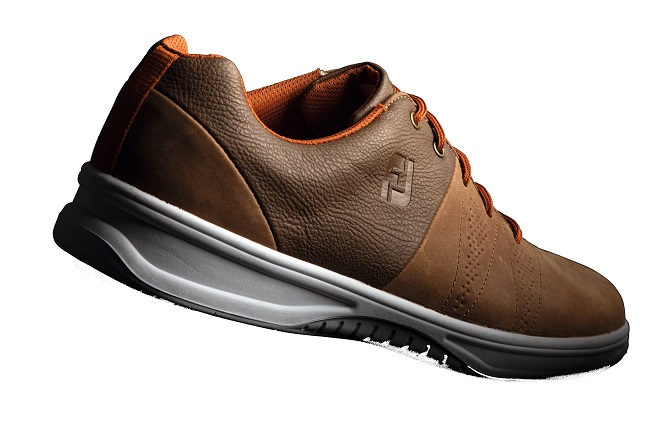 FootJoy Flex
Building on the success of its launch in 2019, FJ Flex now features a grey colour option adding to the existing white and navy models. The lightweight upper mesh and moulded EVA FitBed cushion offer exceptional comfort making FJ Flex a perfect lightweight summer shoe.
Men's SRP: £79.99 Women's SRP: £79.99

SuperLites XP
FJ's SuperLites XP are the perfect shoe to enjoy the British sun and (un) expected rain. The synthetic uppers and waterproof membrane balance lightweight flexibility with durability to create a shoe that delivers all-round summer performance.
Men's SRP: £99.99