Fashion
Jul 10th, 2019
Who wore it better?
The Plus Fours
Words: GolfPunk Photography: Getty Images
GolfPunk takes a look back at some of the trend setters on the course over the years and gets the expert opion of Stephen Doig Men's Style Editor and Assistant Luxury Editor, The Telegraph as to 'Who wore it better'. First up is the battle of the Plus Fours between Payne Stewart and the slightly lesser known Joel Sjoholm.
Payne Stewart v Joel Sjoholm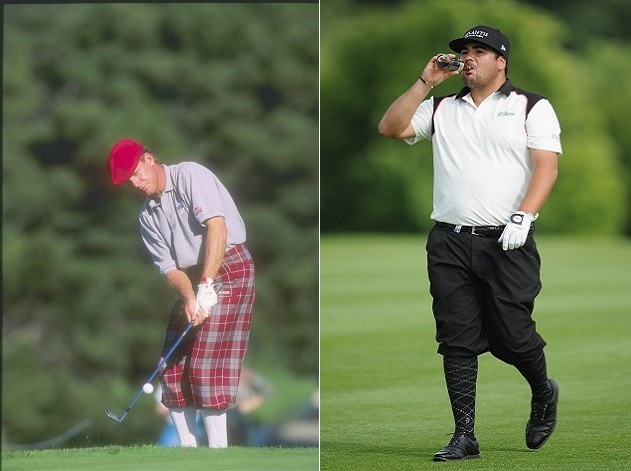 Payne Stewart was reputed to have the biggest wardrobe of all professional golfers. He was famous for wearing distinctive attire, including a hybrid mix of plus fours and knickerbockers, a throwback to the golf 'uniform' of the 1920s and 1930s. With his trademark cap, Stewart was aslo sponsored by the NFL and as part of the deal he would also wear the colours of whichever American Football team the tournament was closest to. He won three majors before his sad and untimely death in a plane accident in 1999, just a few months after famously winning the US Open at Pinehurst.
Joel Sjoholm may not have had the stellar career that Stewart enjoyed, spending most of his time on the European Challenge Tour, but he does have a reputation for being a tremendous chap, up for a beer and a chat, and not averse to keeping the plus four flag flying. But does he beat Payne Stewart in the short trouser stakes?
Stephen Doig's take:
Joel Sjoholm: There's something vaguely militaristic about the black plus 4s here, particularly with matching socks and shoes; perhaps he was going for Weimar Republic severity to instil fear into his opponents?
Payne Stewart: If you're going to wear plus fours, you might as well do it properly in Monarch of the Gleneagles checks, jaunty cap and patterned socks.
Verdict: I really can't separate these two. 50-50. A draw.
And another thing....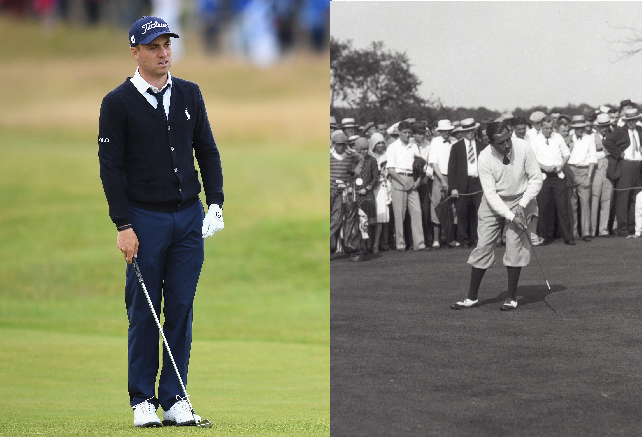 TAGS: Payne Stewart, Joel Sjoholm, Plus Fours, Fashion, Who Wore Better, 2019