Equipment
Aug 5th, 2020
Titleist introduce Tour Speed ball
Speed meets performance
Words: GolfPunk
Following years of rigorous product development, the introduction of the new Titleist Tour Speed – a high performance, multilayer golf ball with a proprietary thermoplastic urethane cover – provides golfers with the fastest, best-performing golf ball in its category.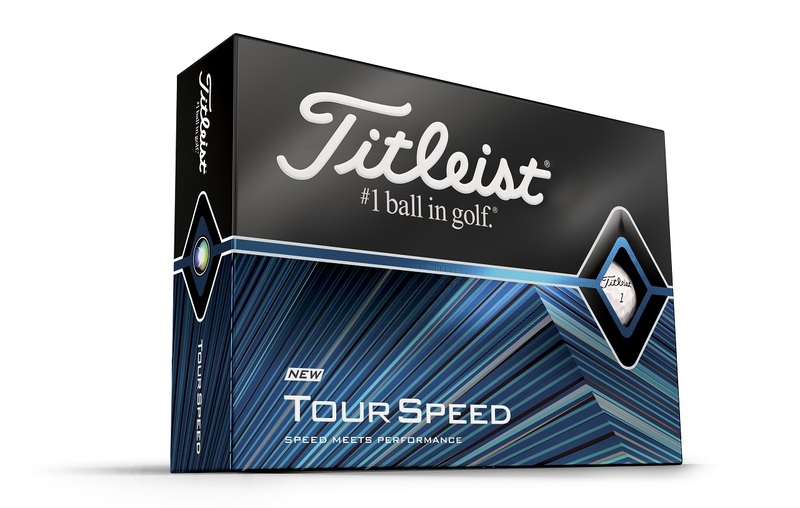 Proven through extensive testing with amateur players, the breakthrough performance of Tour Speed is further enhanced by the superior quality and consistency of Titleist's precision manufacturing process.
Available to purchase from September 11th, Tour Speed offers a distinct and compelling performance option in the Titleist golf ball family through its innovative three-piece design, delivering a unique combination of exceptional distance in the long game and precise short game scoring control.
Michael Mahoney, Vice President, Golf Ball Marketing, said:
"Golfers can trust that when they tee up a Titleist, they are getting superior performance and quality versus the competition. Our golf ball scientists and engineers have gone to extraordinary lengths in the development of Tour Speed – testing numerous core formulations and aerodynamic patterns while formulating and analysing hundreds of TPU cover blends – to deliver on that promise. We have made every investment necessary in these new technologies, including a significant expansion of our manufacturing facility and process."
2020 Tour Speed Technology:
A new high-speed core formulation, combined with a fast ionomer casing layer, contributes to increased speed and low long game spin for category-leading distance. Tour Speed is faster and longer than the latest models of Callaway Chrome Soft, Srixon Z Star, Tour Response and Bridgestone Tour B RX.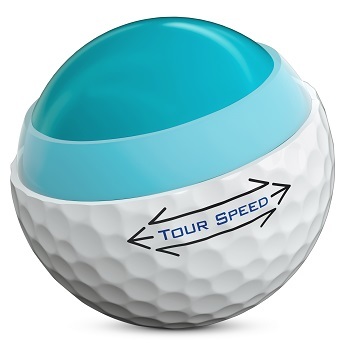 Tour Speed's thermoplastic urethane (TPU) cover is proprietary Titleist golf ball technology specifically formulated by R&D chemists, generating greenside spin for short game scoring control with a soft feel.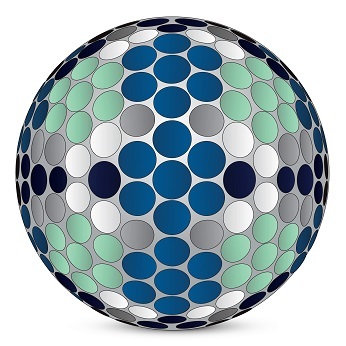 The exceptional distance of Tour Speed is enhanced by a new 346 quadrilateral dipyramid dimple design that provides penetrating flight for long distance with tight dispersion.
Extensive Amateur Testing
In addition to Titleist's robot testing protocol, the performance of Tour Speed has been validated through rounds of comprehensive amateur testing, including:
A three-month R&D test market conducted in the United States and Canada for the experimental golf ball EXP•01 – a prototype created during the development process for what has now become Tour Speed; and
A golf ball performance study of amateur golfers led by Fordie Pitts, Titleist's R&D golf ball consultant on the PGA Tour. The blind test, conducted at the Manchester Lane Test Facility in Massachusetts, evaluated Tour Speed prototypes versus a wide range of current Titleist and competitive golf ball models.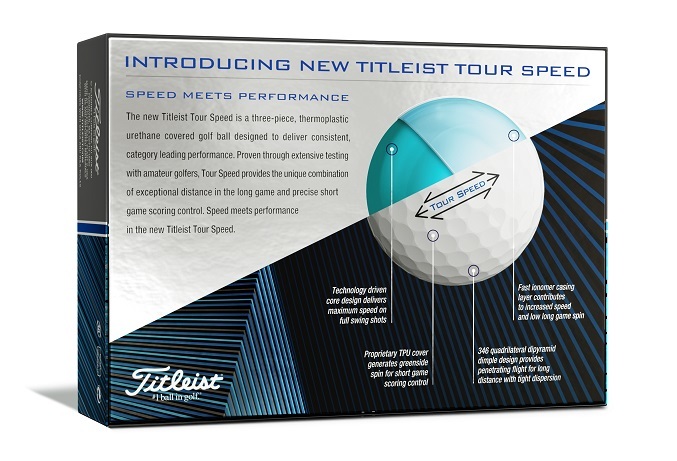 Scott Cooper, Titleist's R&D's Lead Implementation Engineer for Tour Speed, said:
"Every new Titleist golf ball must exceed our stringent machine and player testing targets in order to advance from the R&D phase. All of the data and golfer feedback we've collected has been clear: Tour Speed is consistently the fastest, longest and most preferred golf ball among the competitive urethane-covered products in this category."
Availability
The new Titleist Tour Speed is available to purchase from September 11th  SRP £40.00.


---
And another thing...