Equipment
Jan 12th, 2023
The new PING G430 Irons
distance gains and improved accuracy throughout the set
The multi-material iron produces distance gains of approximately 7 to 10 yards and improved accuracy throughout the set. Our longest iron ever is the result of a complex design that combines a lower CG with stronger, custom-engineered lofts and a thinner face that delivers up to 2 more mph of ball speed – leading to significant distance gains without compromising PING's famous forgiveness.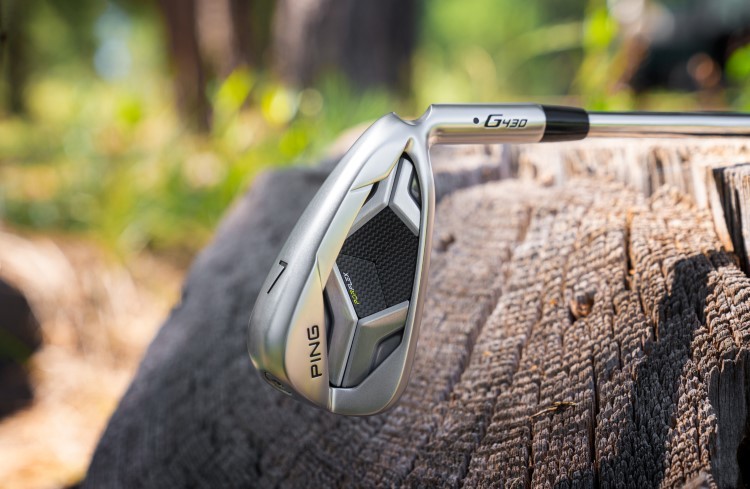 A key contributor to the added distance is the PurFlex cavity badge, an innovation with seven flex zones that allow more free bending to increase ball speed across the face. In combination with a lower CG, the badge contributes to the solid feel and pleasing impact sound. The stronger lofts across the set resulted in the addition of a 41° PW to ensure proper gapping options and allowed for standard lofts in the traditional scoring wedges (45.5°, 50°, 54°, 58°).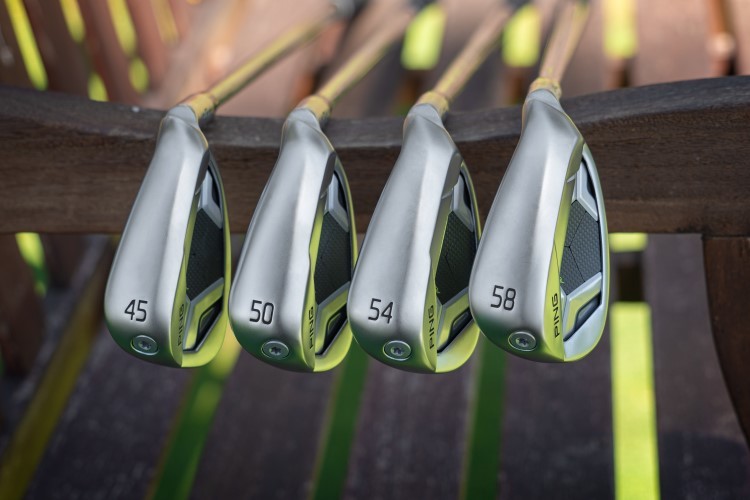 "Our ability to make this iron so much longer while maintaining all the other important attributes golfers need from their irons like forgiveness, stopping power and gapping alternatives is one of the most impressive engineering stories throughout the entire G430 line," said Solheim. "We know golfers want more distance from their irons but distance without control doesn't lead to lower scores. That's why we put so much emphasis on designing an iron that not only goes a very long way, but it flies higher, straighter and lands softer."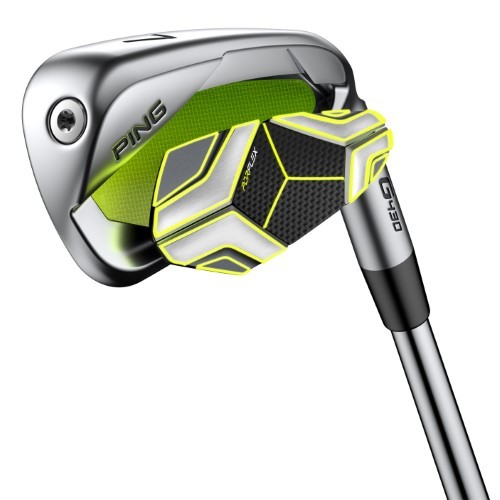 Among the refinements to the overall shape is a shorter hosel, which creates a more compact, clean look and helps lower the CG, aligning it closer to the force line to increase ball speed and ensure solid impact, especially low on the face. Approximately 1° of additional bounce throughout the set provides clean turf interaction and pure strikes, minimizing "heavy" shots that come up short. The high-density tungsten toe and shaft tip weights contribute to its high MOI and produce tighter dispersion patterns. The hydropearl 2.0 chrome finish delivers consistent performance from wet or dry grass.
G430 Iron Specifications
Available:  4-9, PW (41°), 45.5°, 50°,54°, 58° in 10 colour codes (lie angle). Black colour code is standard.
Loft options: Standard, Power Spec and Retro Spec
Stock shafts: PING AWT 2.0 steel (R, S, X), PING ALTA CB Black graphite (SR, R, S), PING ALTA Quick 35/45 (HL build only)
Optional stock shafts: Dynamic Gold (S300, X100), Dynamic Gold 105 (R300, S300), Dynamic Gold 120 (S300, X100), KBS Tour (R, S, X), Nippon NS Pro Modus Tour 105 (R, S, X), Elevate MPH 95 (R, S)
Stock Grip: Golf Pride 360 Tour Velvet in six sizes (Blue -1/16", Red -1/32", Aqua -1/64", White-Std, Gold +1/32", Orange +1/16")
---
And another thing...