Equipment
Jan 12th, 2023
The new PING G430 Fairway Woods
Increased ball speed, resulting in higher, longer carries
In all of the G430 fairway woods, we've developed Carbonfly Wrap to deliver more distance by positioning the CG closer to the force line to maximize ball speed, resulting in higher, longer carries, whether fit for the MAX or SFT model.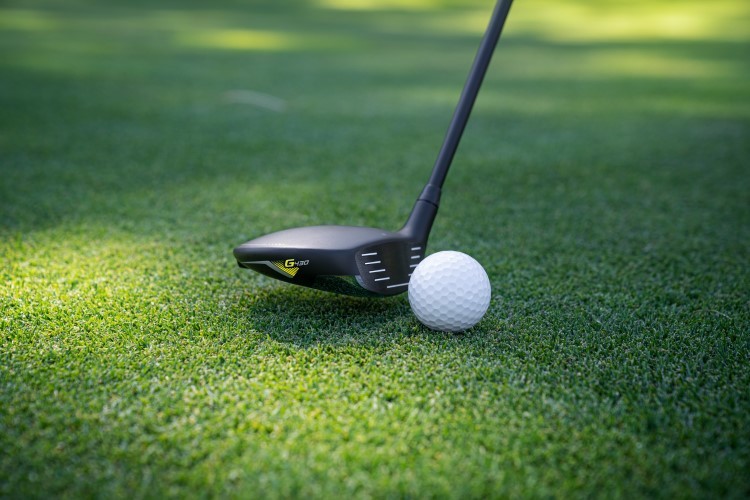 The lightweight composite crown wraps into the heel and toe sections of the skirt, creating weight savings of 10 grams, which are reallocated to achieve the lower CG and increase ball speed. The composite also plays a role in the pleasing sound. A tungsten backweight extends the perimeter weighting to ensure forgiveness.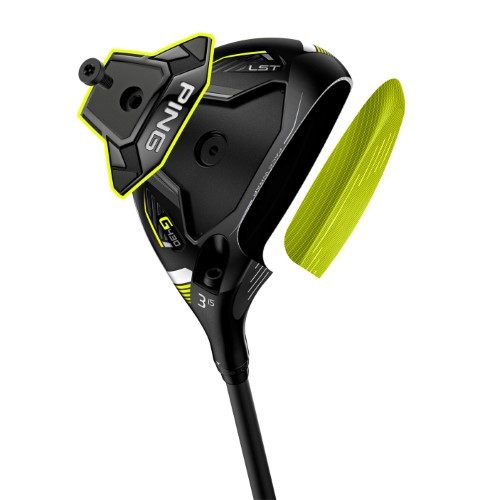 Two proven technologies from the previous generation carry over and contribute to distance gains and spin consistency across the clubface. With Facewrap technology, a variable-thickness, high-strength maraging-steel face wraps into the sole and crown of the stainless-steel head, generating more flexing for faster ball speed and higher launch for greater distance. The variable roll radius of Spinsistency improves performance across the face (especially on thin shots) by reducing spin to increase ball speed from the maraging-steel face. 
Each of the models is engineered to help produce added distance and forgiveness for a variety of skill levels. The MAX fits the widest range of golfers with four options, while the slightly larger head size of the SFT is offered in three lofts with lighter swingweights to help square the face at impact. Trajectory Tuning 2.0 provides eight hosel positions, adjusting for loft (±1.5°) and lie (up to 3° flatter than std.).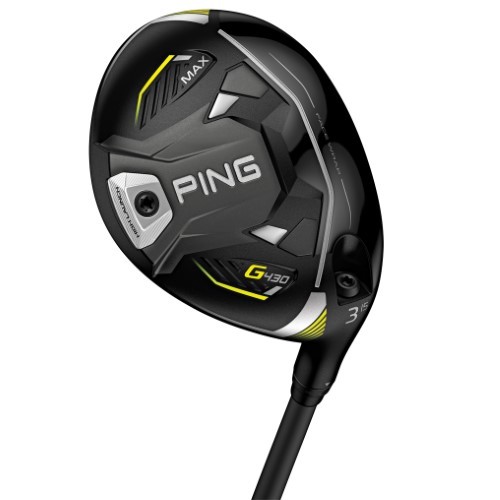 G430 Fairway Wood Specifications
Available: MAX 3W (15°), 5W (18°), 7W (21°), 9W (24°); SFT 3W (16°), 5W (19°), 7W (22°)
Swingweight: D1 (MAX), D0 (SFT)
Stock shafts: PING ALTA CB Black 65 (SR, R, S), PING ALTA Quick 35/45 (HL build only)
Optional stock shafts: PING Tour 2.0 Chrome 65/75 (R, S, X), PING Tour 2.0 Black 65/75 (S, X), Mitsubishi Kai'Li White 70 (S, X), PRJX HZRDUS Smoke Red RDX 60 (5.5), PRJX HZRDUS Smoke Red RDX 70 (6.0, 6.5)
Stock grip: Golf Pride 360 Tour Velvet in six sizes (Blue -1/16", Red -1/32", Aqua -1/64", White-Std, Gold +1/32", Orange +1/16")
---
And another thing...