Equipment
Jan 12th, 2023
The new PING G430 Hybrids
Introducing Facewrap technology and Spinsistency
The new G430 hybrids are loaded with innovations like Carbonfly Wrap, our newest technology and the key to more distance and green-holding stopping power. Alongside proven technologies, Facewrap technology and Spinsistency, they deliver the speed and performance golfers need to take on any approach shot.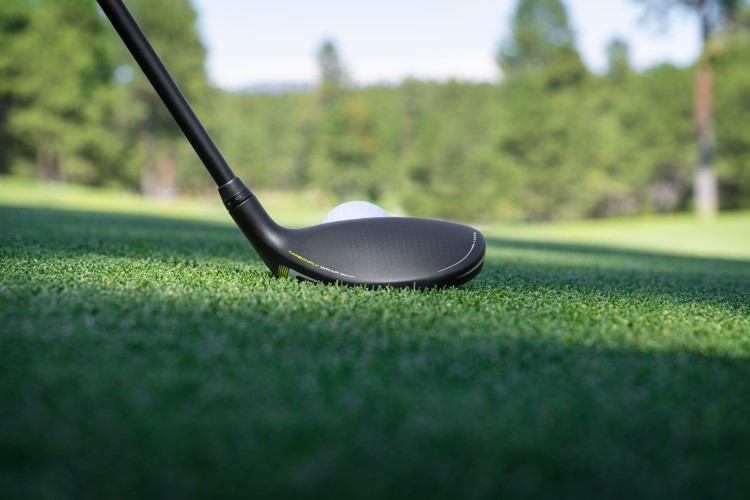 With six loft options (2H/17°, 3H/19°, 4H/22°, 5H/26°, 6H/30°, 7/34°) they are ideal mid- and long-iron replacements to help fill distance gaps in a player's game. The lightweight, 8-position hosel enables adjustments for loft (±1.5°) and lie (up to 3° flatter than std.) to further dial in ball flight for the best results.
The Carbonfly Wrap saves eight grams of weight (compared to a steel crown) that is allocated to lower the CG for increasing ball speed while providing a pleasing sound. Using Facewrap technology, the thin, high-strength maraging-steel face wraps into the sole and crown of the stainless-steel body to increase flexing, contributing to the higher ball speeds.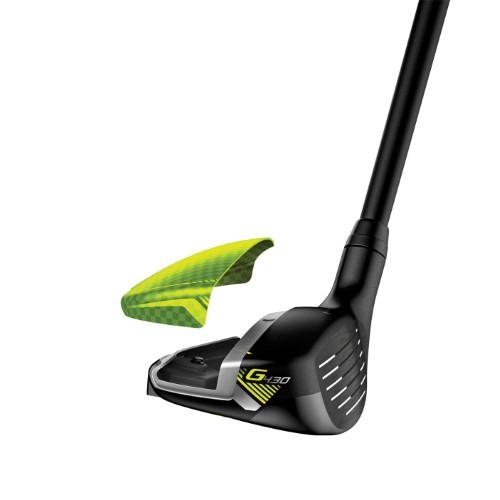 Spinsistency's variable roll radius creates less loft low on the face to improve performance on thin shots by reducing spin and increasing ball speed for added distance. A tungsten backweight extends the perimeter weighting to ensure forgiveness.
"The popularity of our hybrids continues to grow," said Solheim. "They've quietly become one of our most successful categories. They've earned a reputation as easy-to-hit, reliable gapping solutions to mid and long irons known mainly for their forgiveness. With the added distance golfers will now enjoy from the G430 hybrids, it's one more reason to get fit for a PING hybrid."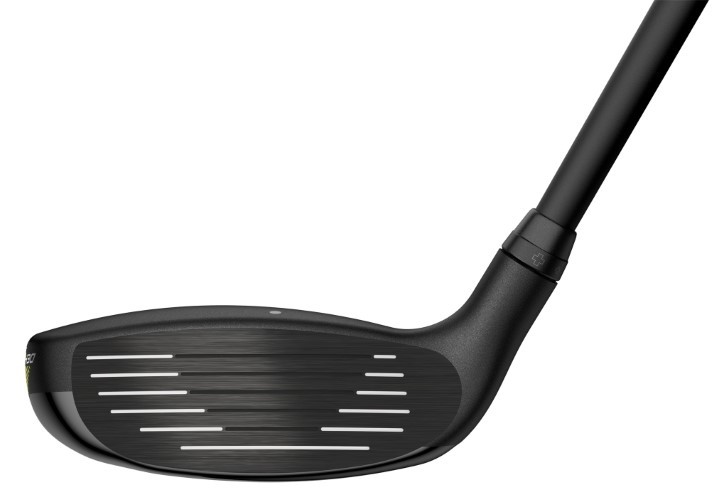 G430 Hybrid Specifications
Available: 2H (17°), 3H (19°), 4H (22°), 5H (26°), 6H (30°), 7H (34°)
Stock shafts: PING ALTA CB Black 70 (SR, R, S), PING ALTA Quick 35/45 (HL build only)
Optional stock shafts:  PING Tour 2.0 Chrome 85 (R, S, X), Mitsubishi Kai'Li White 80 (S, X), PRJX HZRDUS Smoke Red RDX 70 (5.5), PRJX HZRDUS Smoke Red RDX 80 (6.0, 6.5)
Stock grip: Golf Pride 360 Tour Velvet in six sizes (Blue -1/16", Red -1/32", Aqua -1/64", White-Std, Gold +1/32", Orange +1/16")
---
And another thing...