News
May 20th, 2022
Reflo named apparel partner to Women's Scottish Open
Sustainable brand to provide new sustainable womenswear
Sustainable, high-performance activewear brand
Reflo
has been named as the official apparel partner of the 2022 Trust Golf Women's Scottish Open, taking place at Dundonald Links, 28th – 31st July. This partnership celebrates the first drop of Reflo's new sustainable womenswear range.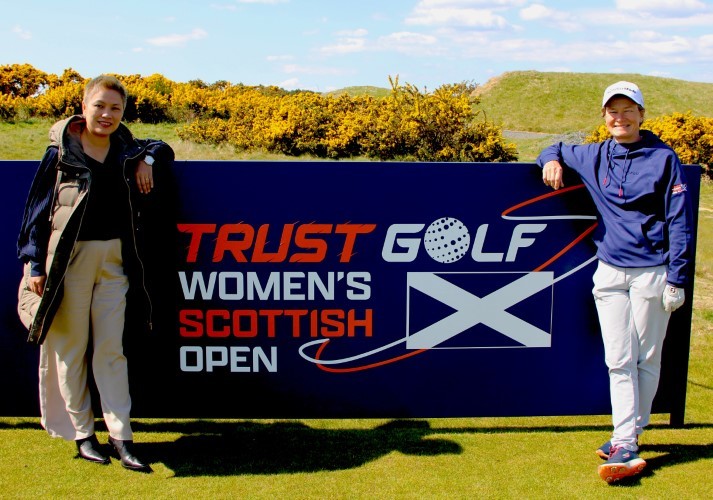 As part of this partnership, Reflo will provide event uniforms for all tournament officials, volunteers, VIP sponsors and Pro-am guests. Additionally, Reflo will provide gift vouchers for all ticket holders, volunteers, VIP's and Pro-am guests. The first 10 fans who enter the event each day will also receive a gifted Reflo hat.
The players of the 2022 Trust Golf Women's Scottish Open will be playing their part too, as Reflo will be committing to plant a tree for every birdie scored in the tournament. Reflo's apparel is made from advanced technical fabrics produced from recycled single-use plastic and coffee beans, one of Reflo's hoodies contains the equivalent of 37 recycled plastic bottles. Working towards Reflo's aim of recycling five million plastic bottles and planting one million trees by 2026, this partnership will see the equivalent of 25,852 plastic bottles recycled and 1,650 trees planted in areas around the world that have been devasted by deforestation.
Rory MacFadyen, Co-Founder of Reflo commented: "We are delighted to be the official apparel partner of the Trust Golf Women's Scottish Open. As a brand with sustainability at its core, we couldn't think of a better event to launch our first womenswear drop. Reflo's vision is to partner with world-class events who share our values and allow us to showcase the performance and quality of our products, and not only does this deliver that, but so does working with a venue such as Dundonald Links who lead the way in sustainable golf course management."
The Scottish Government and VisitScotland have long supported women's golf, and in 2020 announced a five-year commitment to the Women's Scottish Open with an investment of up to £6m through to 2025.
Paul Bush OBE, Director of Events with VisitScotland commented: "We are proud to be partnering with Reflo as this year's official apparel partner of the Trust Golf Women's Scottish Open. Reflo is an exciting innovative brand, and we are delighted to support them in their aim to drive positive change within the fashion industry. Sustainability is an issue of ever-growing importance, so we are very passionate about Reflo's recycling and tree planting initiatives that will create a positive impact to our environment."
Ross Hallett, Senior Vice President at IMG added: "In a year where we are welcoming back fans at full capacity and returning to Dundonald Links, one of Scotland's leading sustainable golf courses, it is very important that we continue to focus on the environment and how we can support a collective ambition to be part of a greener future. We are proud to support Reflo's vision of driving positive change and minimising environmental impact, and we are excited to use our event as a platform to showcase Reflo's innovative and high-quality products."
Trust Golf recently extended its title sponsorship of the Women's Scottish Open for four further years and increased the prize fund by 33% to US$2 Million. The Thai based technology enterprise took over as title sponsor in 2021 as part of its ambition to help grow the women's game and develop the next generation of golfers.
The 2022 Trust Golf Women's Scottish Open will welcome back fans at full capacity after a Covid imposed two-year hiatus. Tickets are now on sale and available for purchase at
www.womensscottish.com
.
TAGS: News, Reflo, Environmental Sustainability, 2022
---
And another thing...